Feeling like a local after only two days
Porto has been on my radar for a while now. After visiting Lisbon and the Algarve in the early 2,000's, Porto seemed like it had been left out. Yishyene a fellow travel blogger goes every summer and absolutely loves the place. Honestly, she should be head of tourism as she is constantly talking about Porto.
Imagine my surprise and delight when I was invited to visit Porto with a local tour company. Now a lot of people have misconceptions about travel bloggers and tours. They presume because we travel independently so much that we are anti tour companies. That couldn't be further from the truth. A good tour and guide is invaluable when you really want to get to know a place in a short time frame. Local tour companies hire local people, visit local establishments and know their area better than anyone else. The money you spend with them goes directly to the place you are visiting.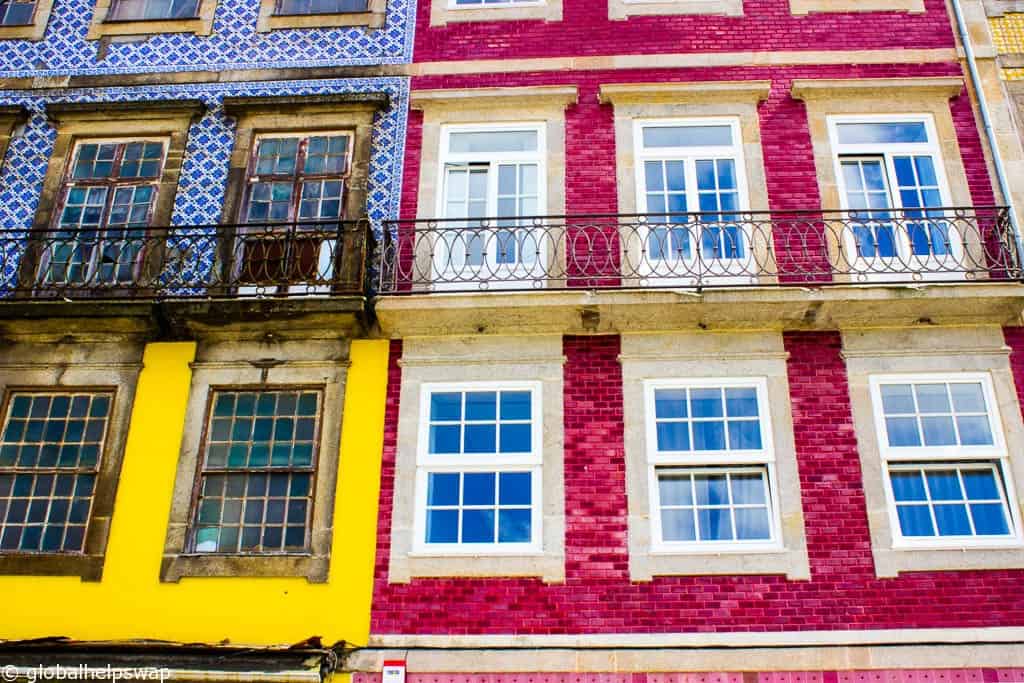 Portgall is a perfect case in point. They are a local company, staffed by people so passionate about Porto that I left almost supporting the local football team! They create tours that are very unique, personnel and informative. You can even create your own tour! I loved their concept straight away and couldn't wait to discover their city with them.
The Port in Porto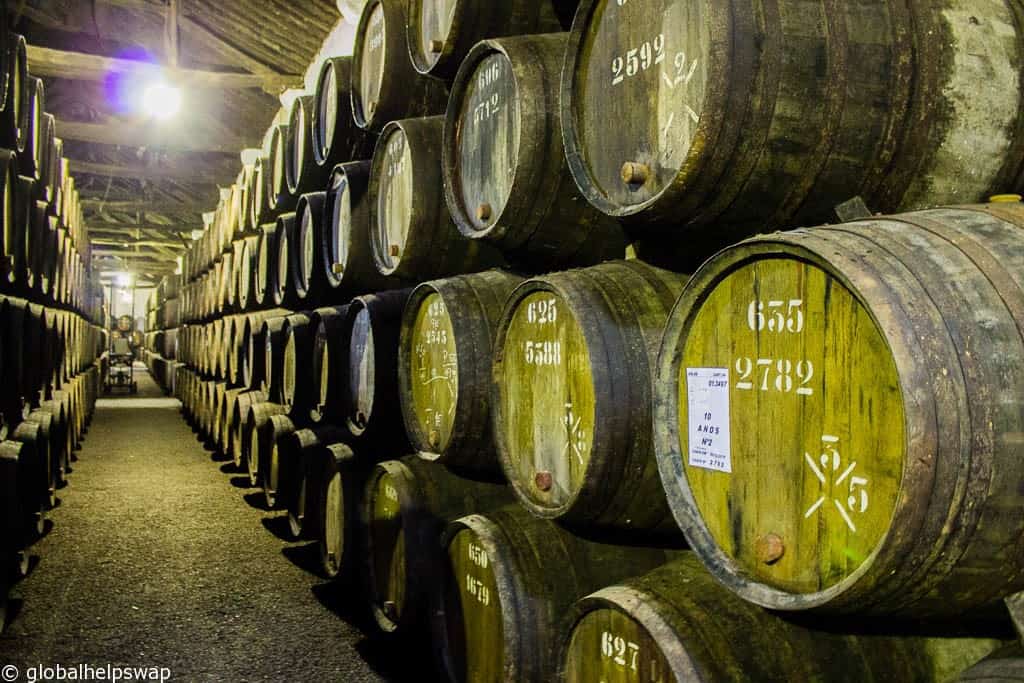 Now this is the confusing bit. Port is NOT made in Porto! The grapes are cultivated in the Douro valley and the port houses are based in Gaia which is the town across from Porto (the river Douro separates them). Although the wine was produced in the Douro Valley some 80 kilometres from the coast, the wines took the name of the city from which they were shipped, becoming known in Portuguese as Vinho do Porto, meaning 'Oporto wine', and in English as 'Port'. The earliest recorded shipment of wine under this name took place in 1678. So that's why it's called Port.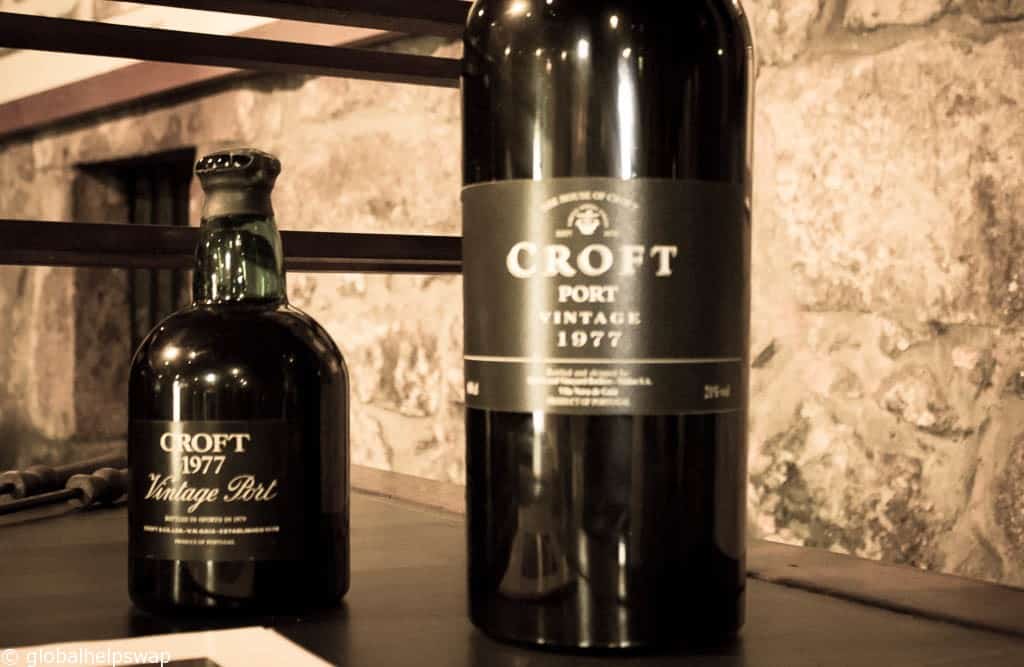 As a big Port lover I couldn't wait to visit one of the Port houses to try their wine. We visited Croft which was founded in 1588 making it the oldest Port house still in operation. During our tour we learnt so much about the history and production of Port. The main difference between regular wine and port wine is that port wine is fortified with another spirit (usually brandy.) Originally this was to preserve the wine, now the tradition carries on because producers can add distinct flavours to the wine by fortifying it.
We tried all kinds of Ports during our tour. White Port, Ruby Port, Tawny Port (my favourite) and even Rose Port! Did you know there was Rose Port? It was very nice and versatile. It would be perfect for a hot summers day at the beach, sharing it with friends over grilled sardines. Yum!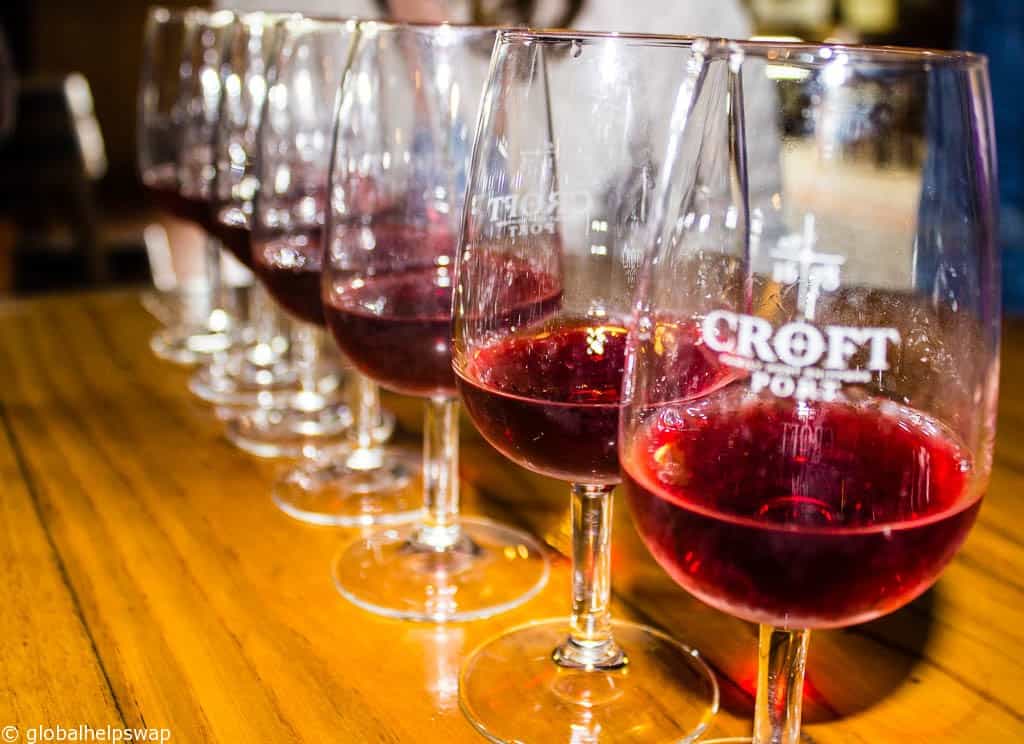 If you visit Porto, you have to visit one of the Port houses. The drink symbolises so much of the city in my view. Strong, sweet and unique.
See the "other" side of Porto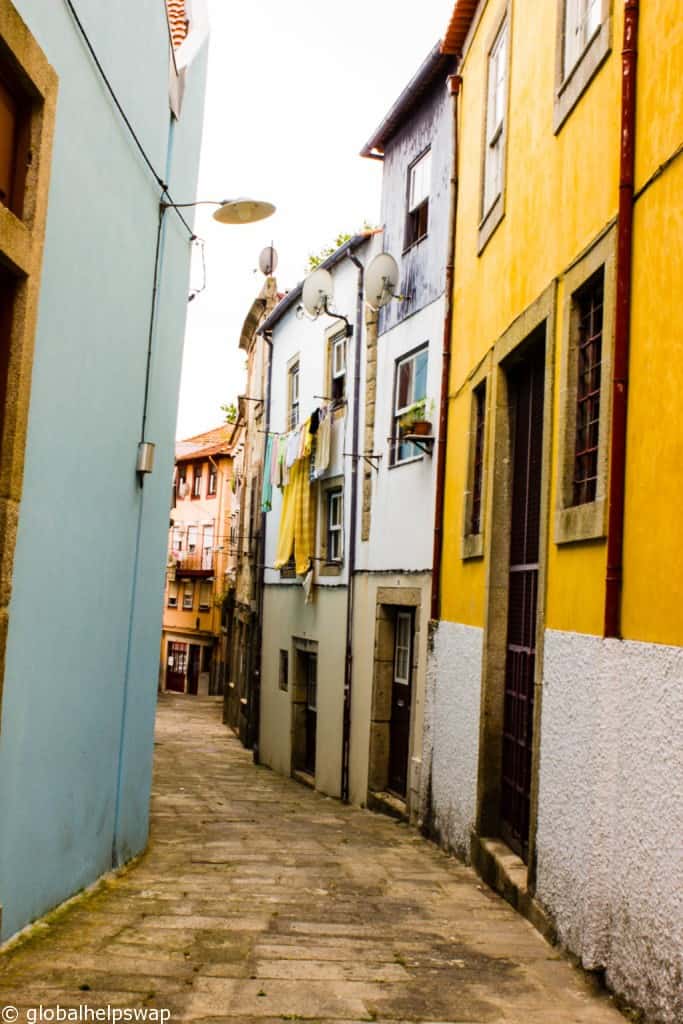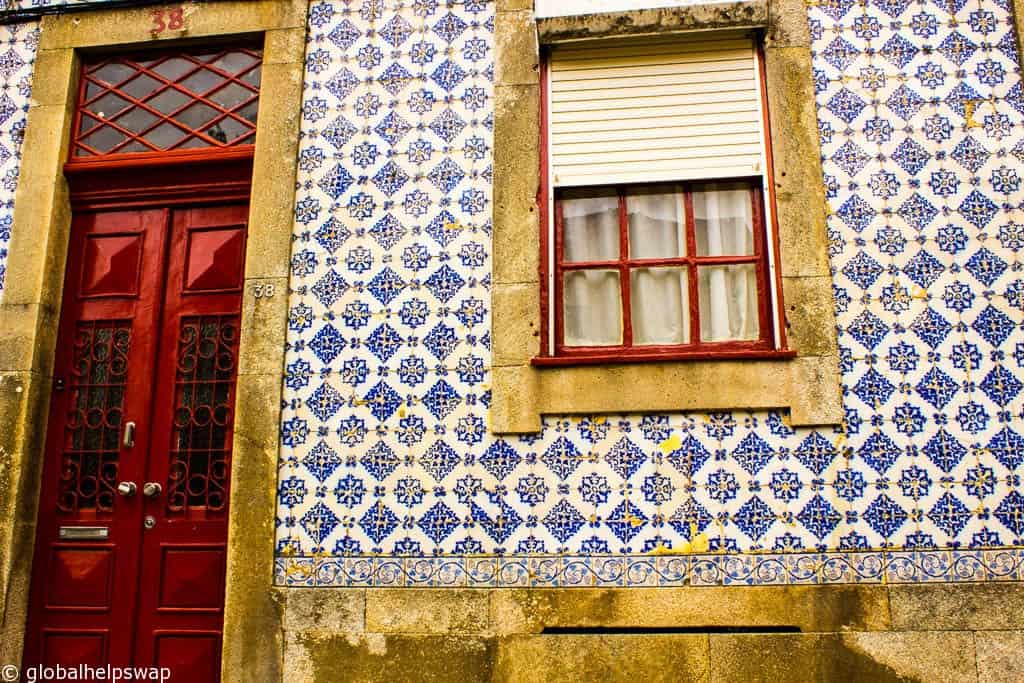 This was my favourite activity during my time in Porto. We went on a non traditional walking tour of the city with a brilliant guide. Even though the centre of Porto is quite small, it surprisingly has lots of hidden layers to it.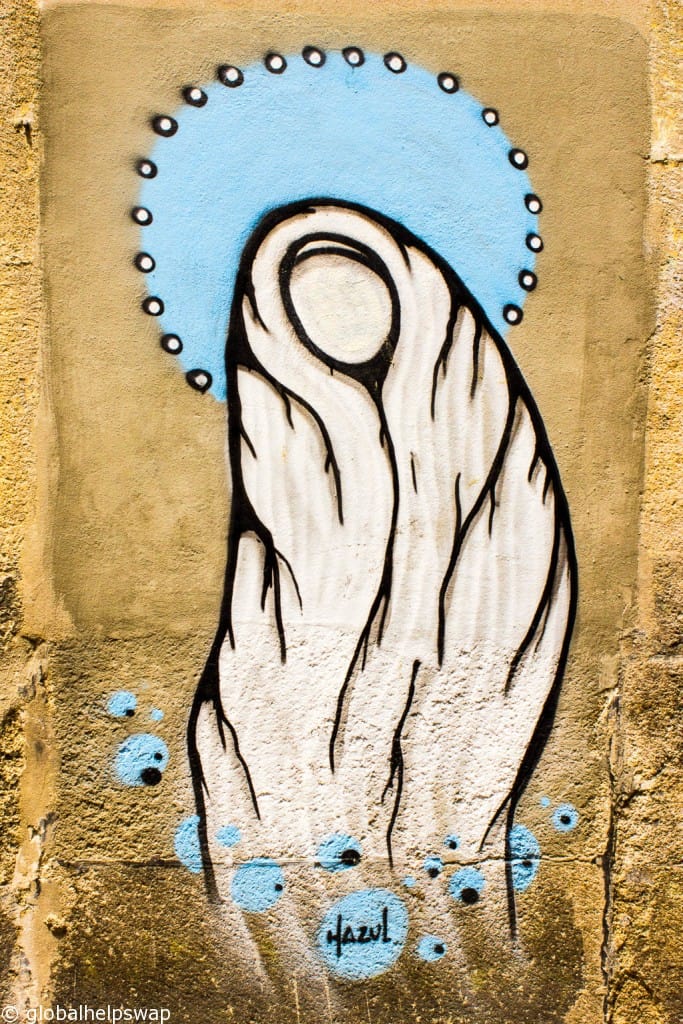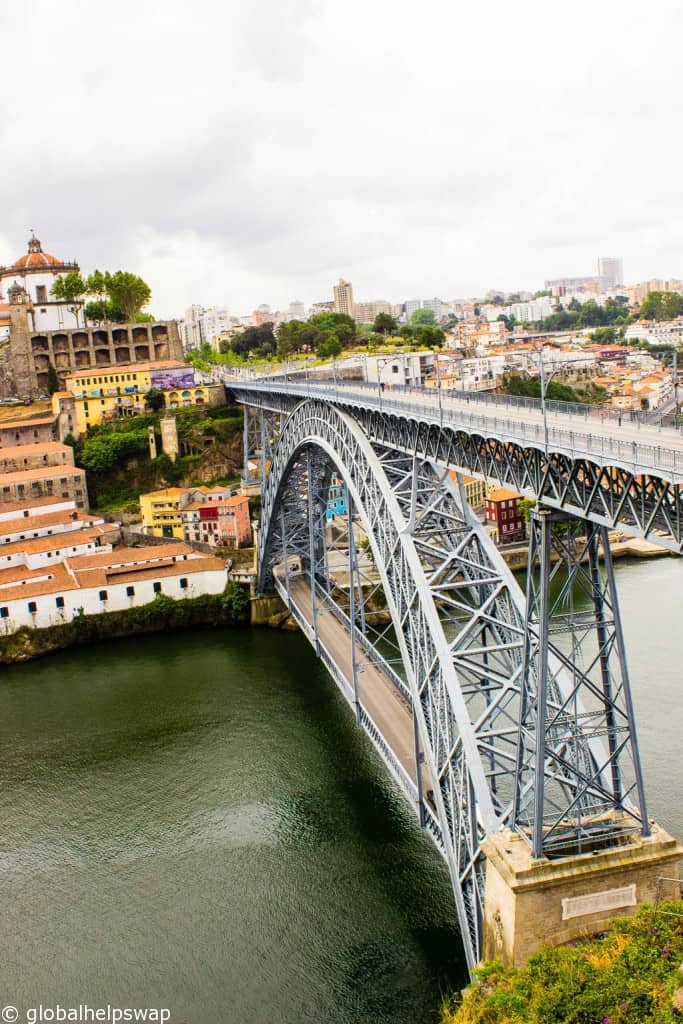 We walked around areas that are secret to most outsiders and some locals even though they are right in the main tourist district. On our walk we  "discovered" narrow medieval streets with crumbling facades and ancient buildings, and a picturesque park with lookouts over the Douro river. I am convinced that this area will be the hottest area in town within a few years. The buildings and streets have so much character that I can envisage boutique hotels, cool bars and hip restaurants taking over. So see it before it changes or if you are looking for an area to invest it, this is your place.
Eat

Portugal is the hottest ticket in town at the moment when it comes to cuisine. Every chef, food writer and critic keeps mentioning the place and Porto is at the epicentre of the movement. During my 3 day stay, I ate incredible food. From cafes, to high-end restaurants the food scene in Porto is not to miss. Places pride themselves on serving local food and wine.
Highlights included:
bacalhão – Salted and Dried Cod

Francesinha – A Sandwich with a difference!

Doces conventuais – Eggy, almond cakes
Presunto – cured hams

On our last day we headed over to Gaia and ate super fresh fish, right in the heart of the fishing village. They cooked the fish outside over a bbq. It reminded me of my times in Asia and was a real highlight for me in the 3 days that I was in Porto.
The World Heritage Side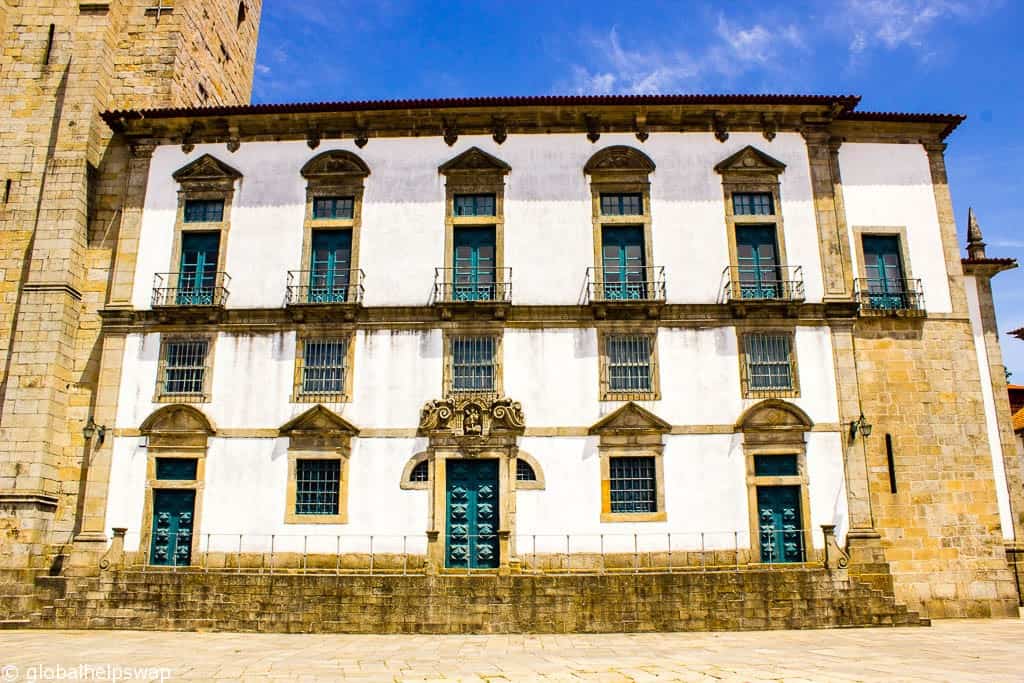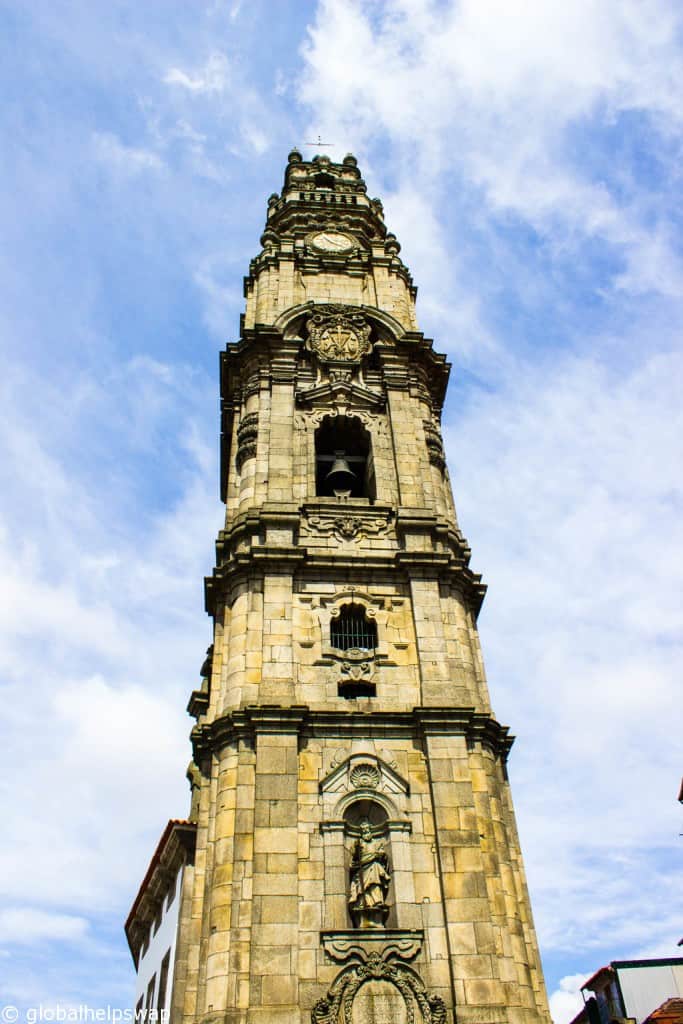 If it's your first time to Porto then I highly recommend booking a historical walking tour. It's a great way to learn about a city and see the connections from the past up to the modern-day. Like most European cities, Porto has it's fair share of grand mansions, old churches and significant landmarks. What brings these places to life is a great guide and our guide with Portgall was exceptional. He really knew his stuff and explained it in a way that we could relate to the past in a meaningful way.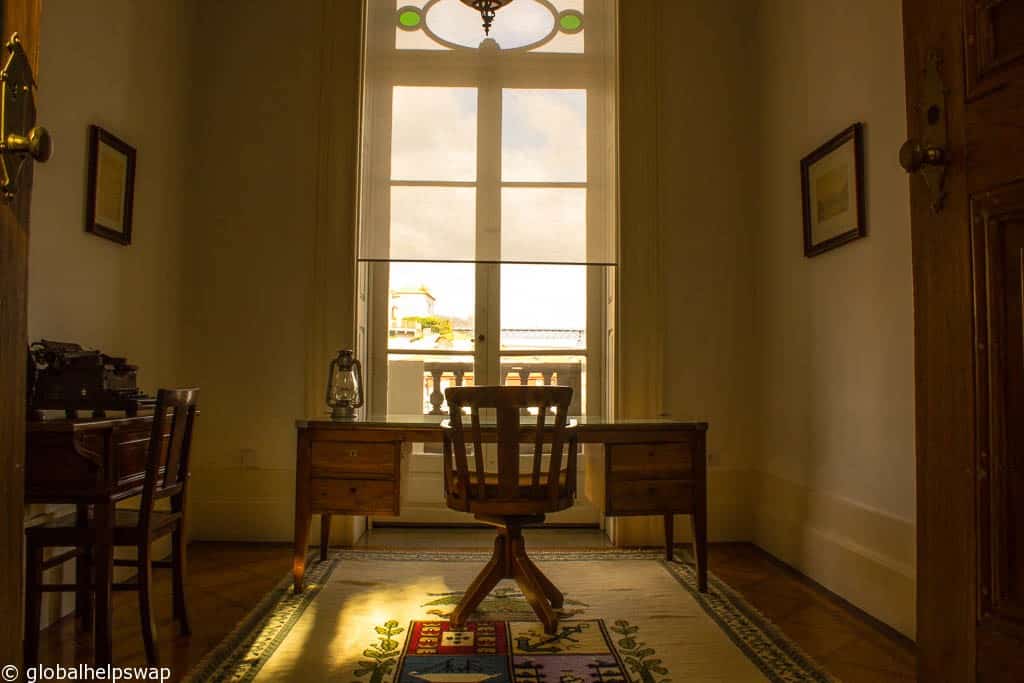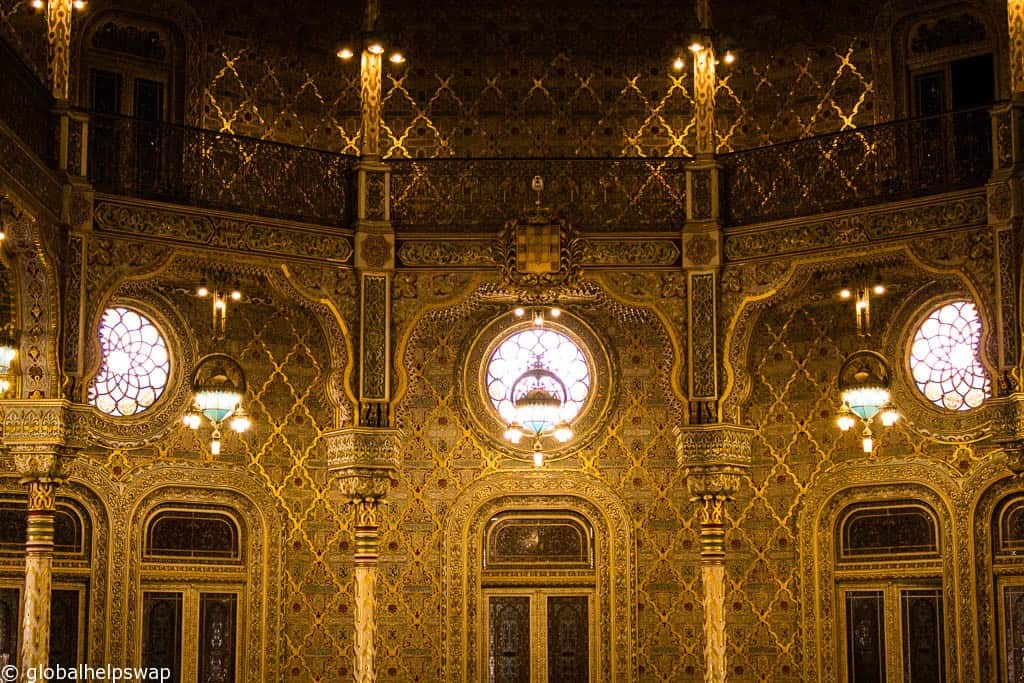 Meet the locals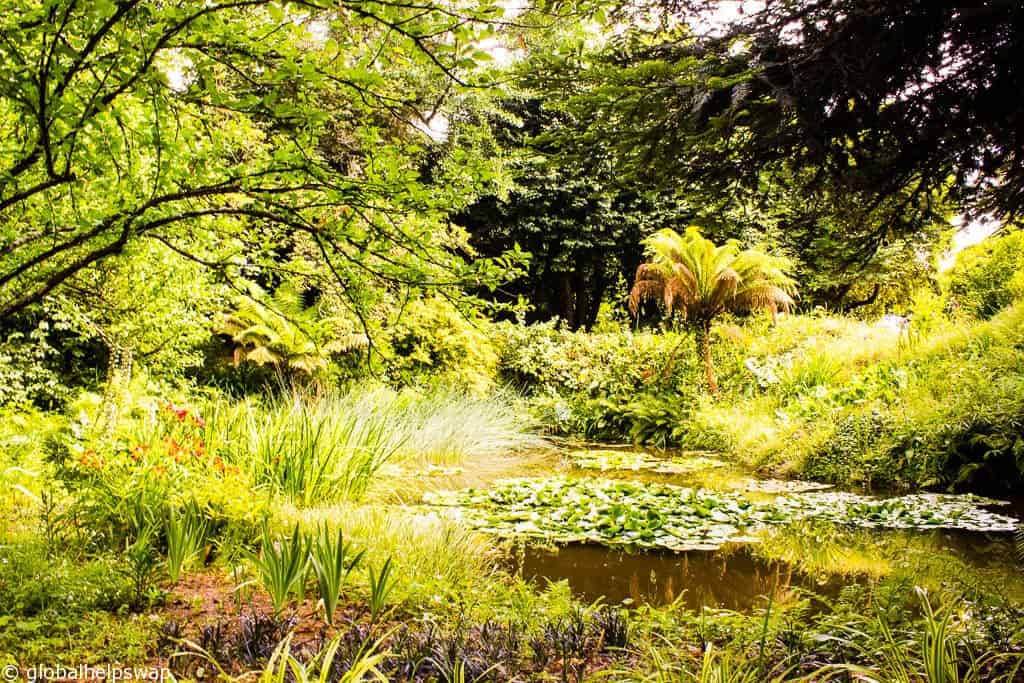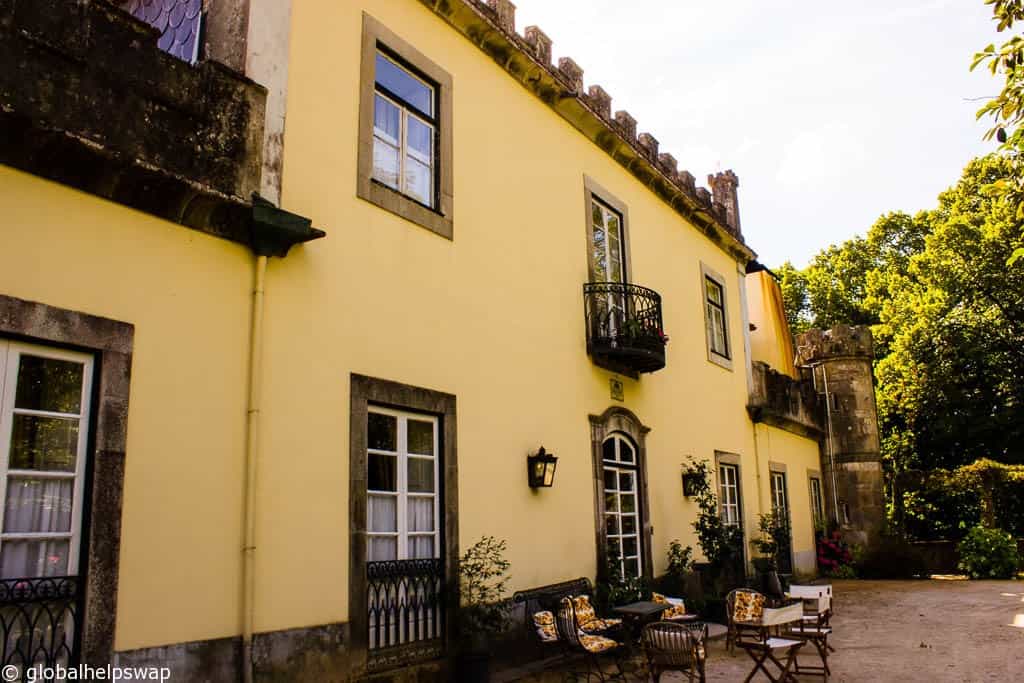 Regular readers of this blog will know that meeting local people is the main reason why we travel. Or is that food? I always get them mixed up! The people from Porto instantly became a highlight of this trip. Down to earth with a sense of humour, they are an easy-going, proud people who I could identify with.
One part of our tour was to visit an old "English House & Gardens".  Indeed the house and gardens did remind me of home. They are an oasis right in the heart of the city. I could see myself writing my magnum opus in the courtyard with a bottle of fine port nearby. (Hey, I need help to find this creativity!)
However, it was the people who owned the house that I was most impressed with. It felt like I was in Downton Abbey but in a more relaxed way. The couple that live in the house are both retired now with the children long gone. The man's great-grandfather moved from England to Porto and settled there.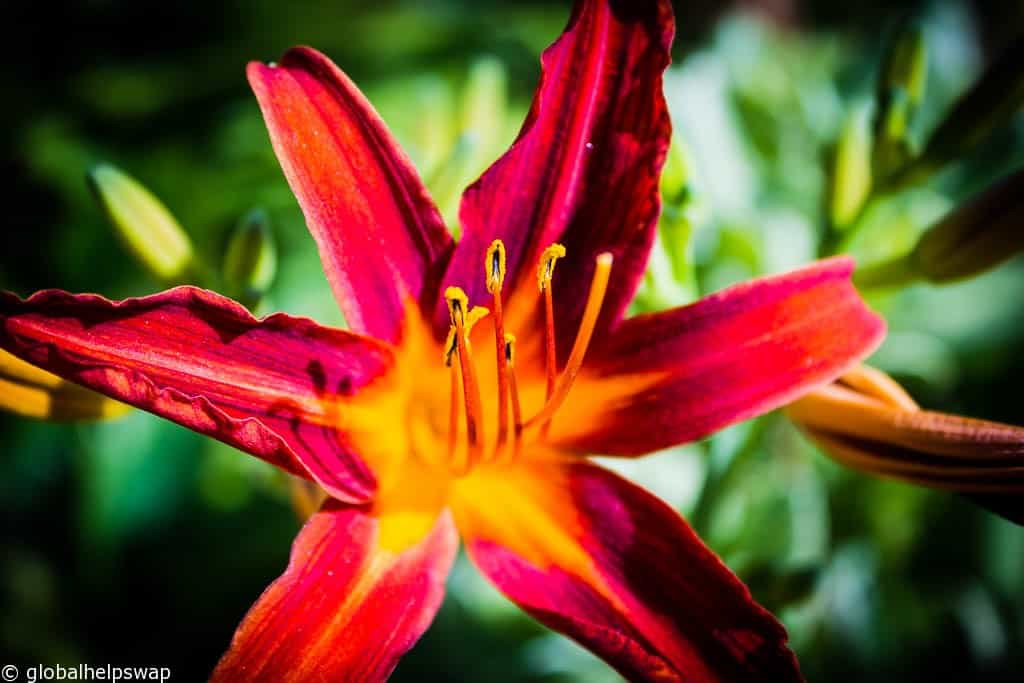 To cut a long story short, in the past the Allen family used to produce a high quality Port. That stopped for one reason or another around the 1920's. When Jose Alberto Allen (the man we met) retired, his son proposed they start producing some Port again just as a hobby. They still have some bottles from the early 20th century in their cellar, so they wanted to match their new batch with the old batch as closely as possible. What started out as a hobby had an unexpected twist when they entered their Port in the international wine competition.
They only won gold! The pride in Jose's face was a joy to see. You could tell he was so happy to be following in his family's tradition of producing fine Port. And fine Port it is as we tried some before leaving. It was such a pleasure visiting Jose and Isaura's house and gardens. It felt like we were visiting relatives we had not seen in a while.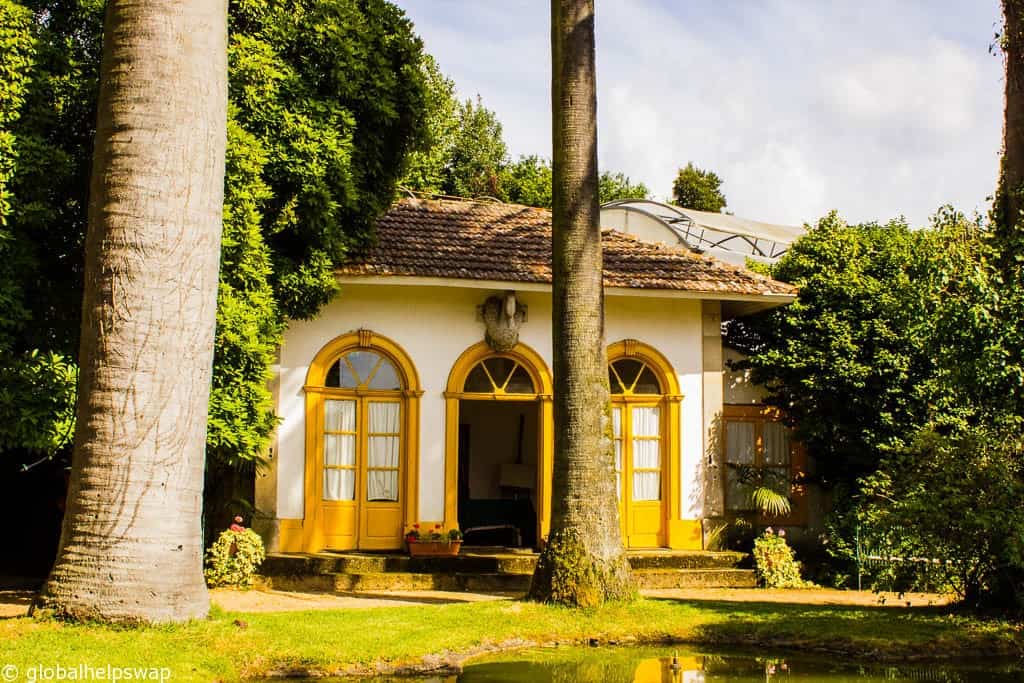 Which is exactly how I felt about the team at Portgall. I landed in Porto as a stranger and I left Porto with friends waving goodbye. You know when you meet people and it is just effortless to get along? That's how it was with these guys. Which is exactly why I travel. (And the food.)
If you are visiting Porto and really want to get under the skin of the city in a short space of time, then I highly recommend you book a tour with Portgall. They are very versatile, so if you don't see a tour you like, drop them an e-mail, and you can create your own tour.


#LoveYourTravels
I was kindly invited to Porto by Portgall. As always, opinions are my own.