There are some destinations that just don't register on your radar. It could be that the destination aimed its tourism at a different market or there wasn't enough exposure on the place. This is exactly how I felt about Tallinn in Estonia. When Estonia became independent after the fall of the Soviet Union the main visitors from the UK were stag/bachelor parties. The thought of visiting a city with hordes of drunken men around didn't appeal to me.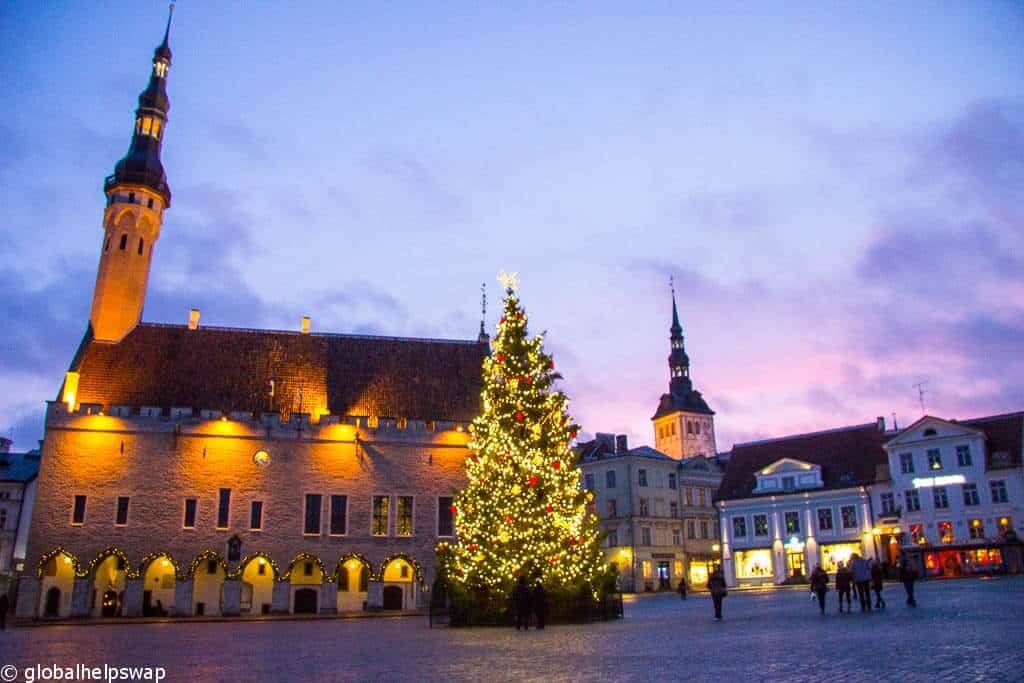 When I knew we were going to visit Helsinki in Finland, Tallinn popped up on my radar. It is only a few hours ferry ride from Helsinki so I thought why not visit another country/city whilst I am in Finland?
I am so glad that we did. Tallinn's old town is one of the prettiest sites we have seen in all of Europe. Scrap that, I would go as far to say that it is THE prettiest towns we have seen in Europe. Imagine walking around a 15th century medieval town with cobbled streets and ancient taverns and you will get the picture at what Tallinn is like. Throw in amazing modern cuisine, independent shops and friendly locals and you have the recipe for a perfect weekend getaway. Below is the best of Tallinn Sightseeing, all of the sites are located in Tallinn old town and are walkable.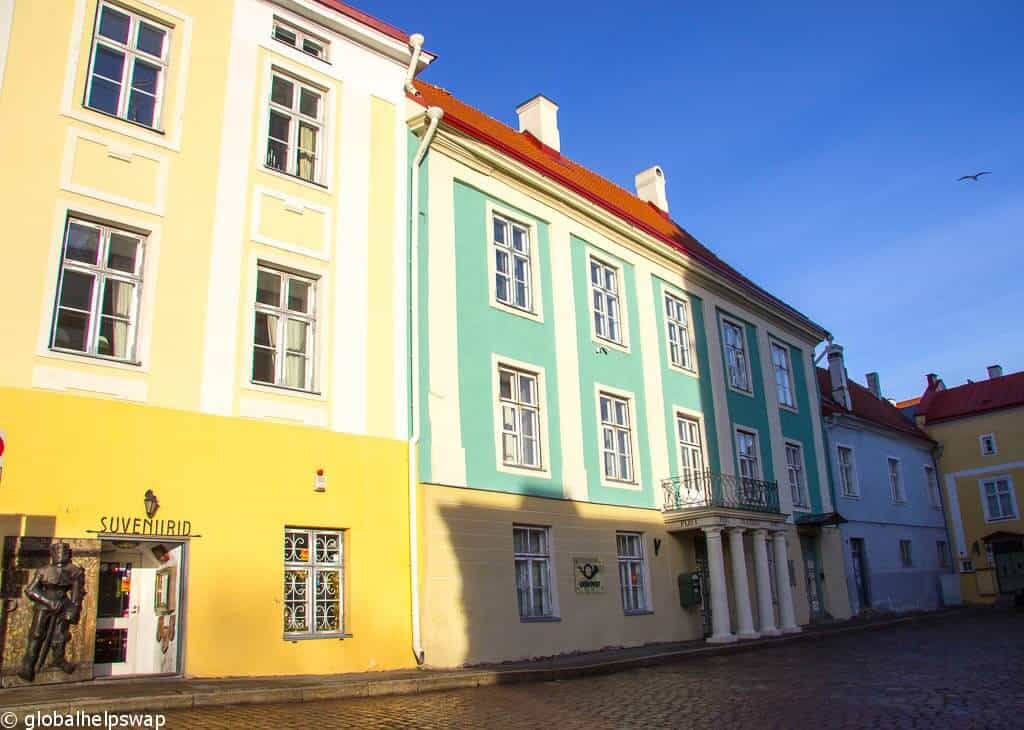 Things to do in Tallinn
Freedom Square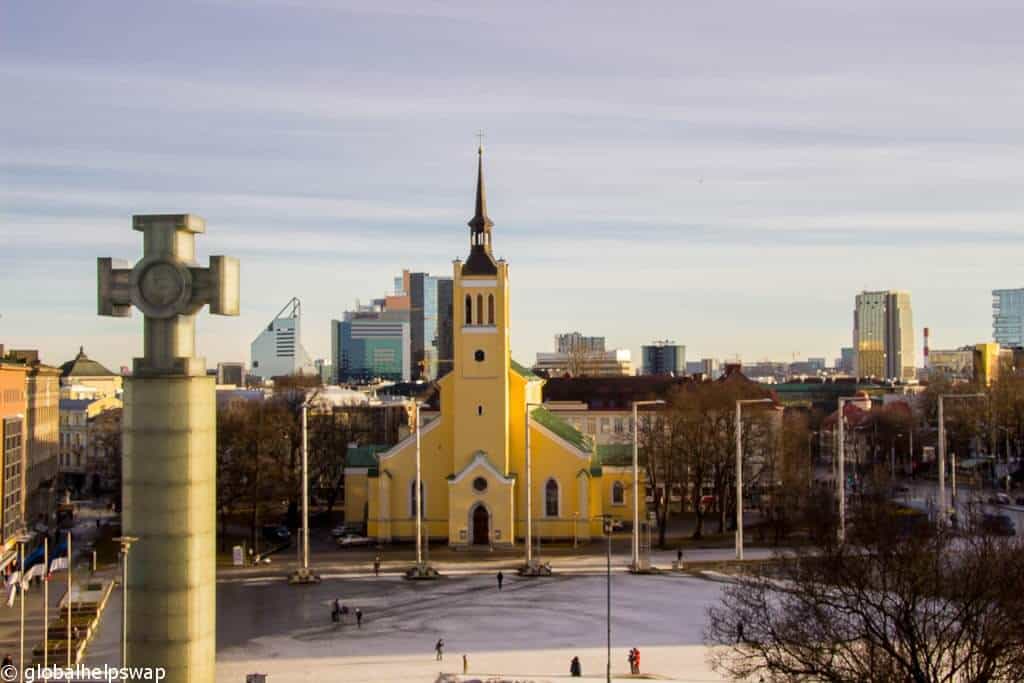 This square is popular in summer where concerts are held. It sits near one of the former town gates, the remains of which are ensconced in glass in one of the corners of the square. There is a giant glass crucifix at one end of the square to commemorate the Estonian War of independence. At the other end of the square is the giant 19th century St. John's Lutheran church.
Tallinn Town Hall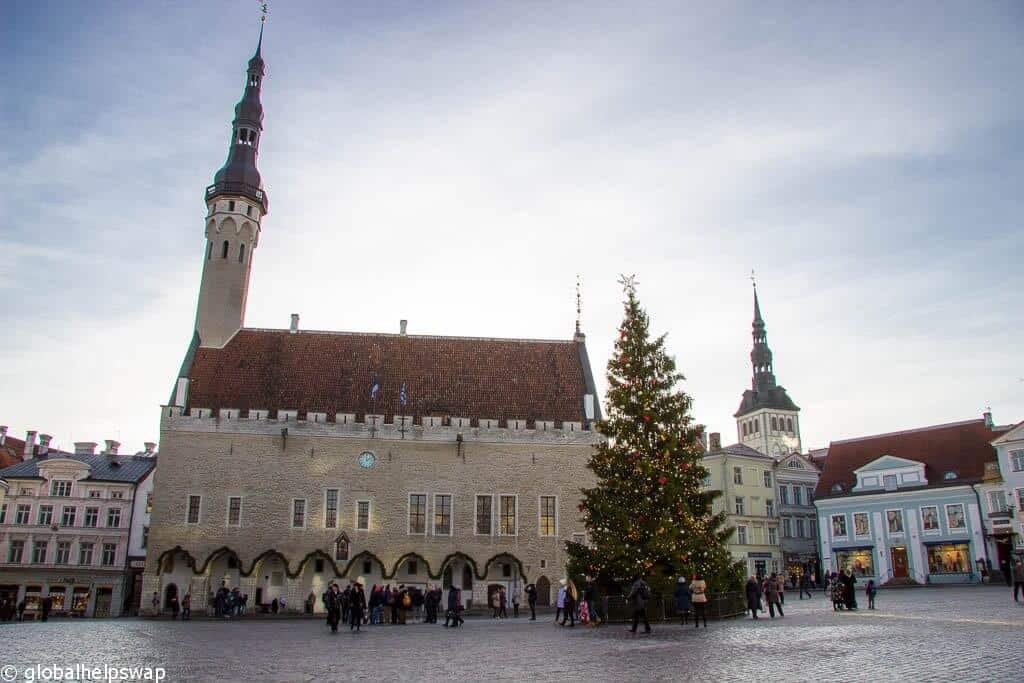 This is the only surviving Gothic Town Hall in Northern Europe. It dates from 1404 and costs €5 to enter. There are various halls you can enter and sometimes there are art exhibitions on so keep an eye out for them.
Town Hall Tower
If you are feeling energetic than you can walk up the 115 steps of the town hall tower to enjoy the views of the old town. Apparently the tower was inspired on a minaret an intrepid explorer saw on his travels to the Orient.
Town Council Pharmacy
Welcome to the oldest pharmacy in Europe. Nobody is sure when this pharmacy opened but there are records of it in 1422 when it was already on its 3rd owner! This is no museum though, you can still stock up on painkillers to get over your hangover from frequenting the amazing Tallinn taverns.
Linda Hill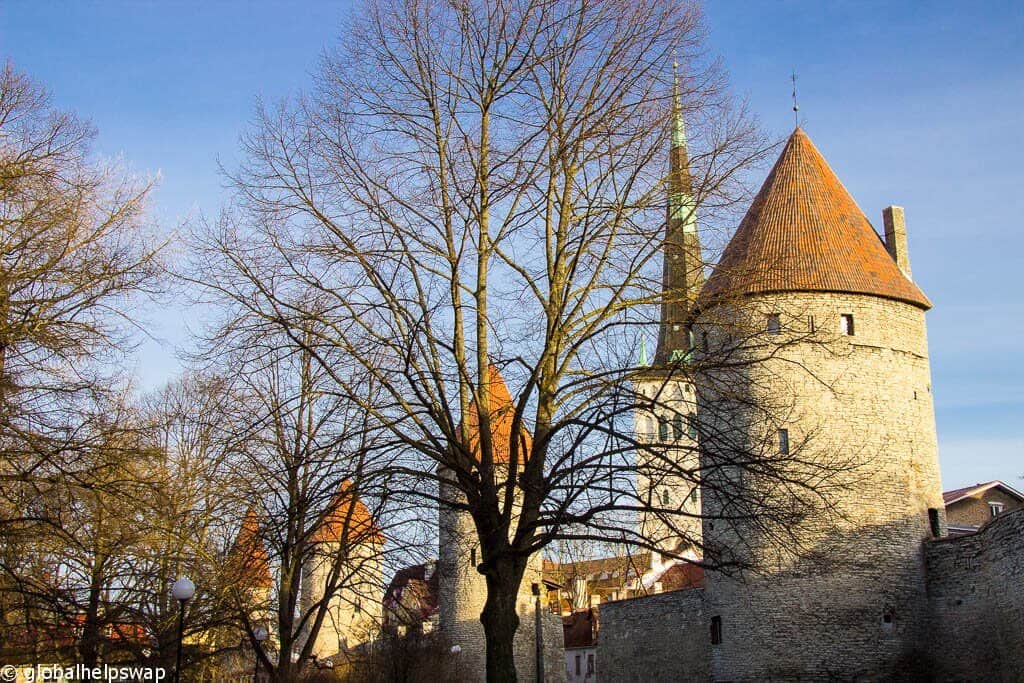 This hill near the top of Toompea is named after Linda, wife of Kalev the heroic first leader of the Estonians. Make sure you check out the 250 yr old linden trees as you walk up. Nature always impresses me more than man-made structures! According to legend, Toompea is the burial mound she built for Kalev, so tread lightly.
Toompea Castle
These 3 towers survive from the older Knights of the Hilltop castle. In the 18th century Catherine the Great of Russia gave the fortress a makeover converting it into a pink baroque palace. Now the Estonian Parliament sits here.
Two days in Tallinn Video
Alexander Nevsky Orthodox Cathedral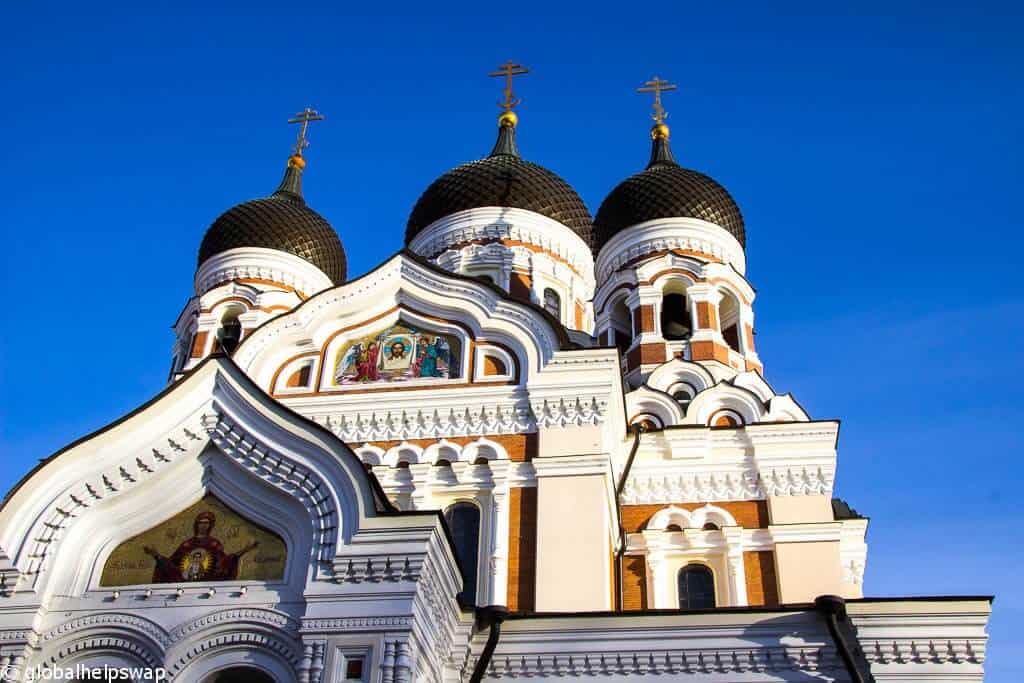 This onion domed Russian Orthodox Cathedral is a beautiful example of 19th century architecture. During this time Russian influence in Estonia was becoming more prevalent so the building of this cathedral was no coincidence.
St Mary's Lutheran Cathedral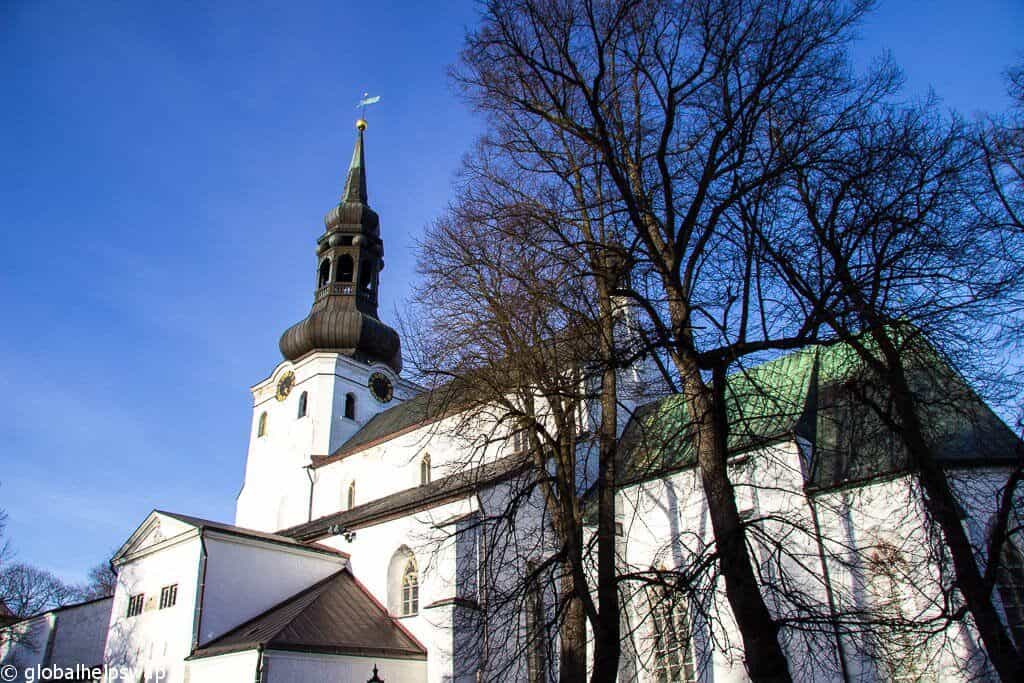 This cathedral dates back to 1233 when it was a catholic place of worship, it has had renovations since, the exterior is from around the 15th century and the tower was completed in 1779. You can walk up the tower (if you are fit) to enjoy the wonderful views of the old town. Only the rich and tilted were buried in this impressive building, you can see their elaborate coats-of-arms on the whitewashed walls.
Patkul Lookout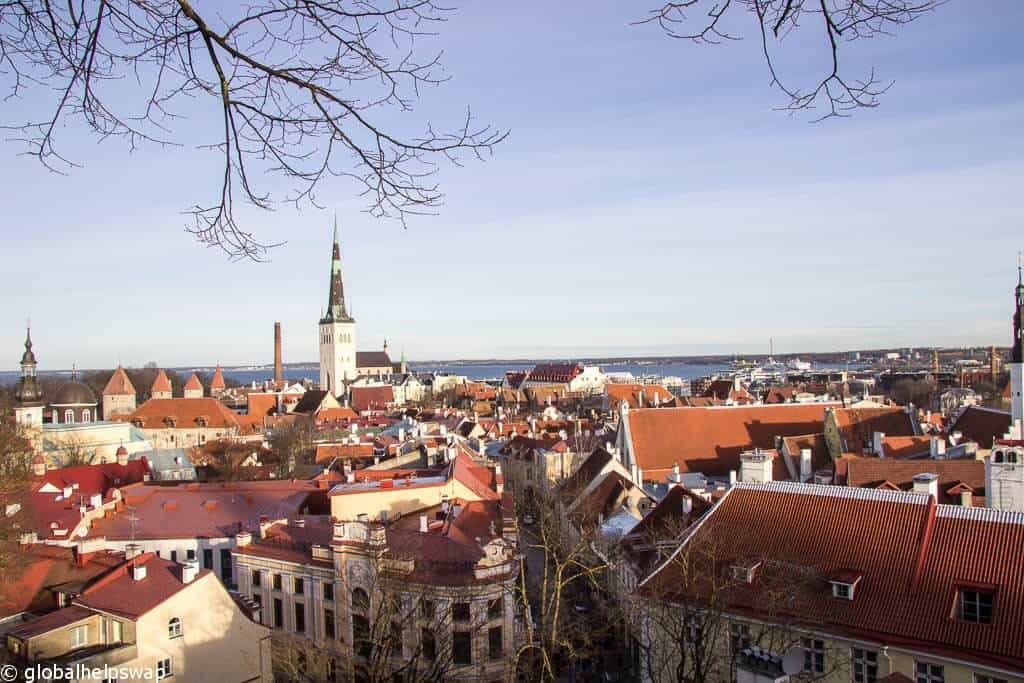 For more great views of Tallinn and fewer steps to walk up head to Patkul lookout for views of the lower town and sea.
Tallinn Weather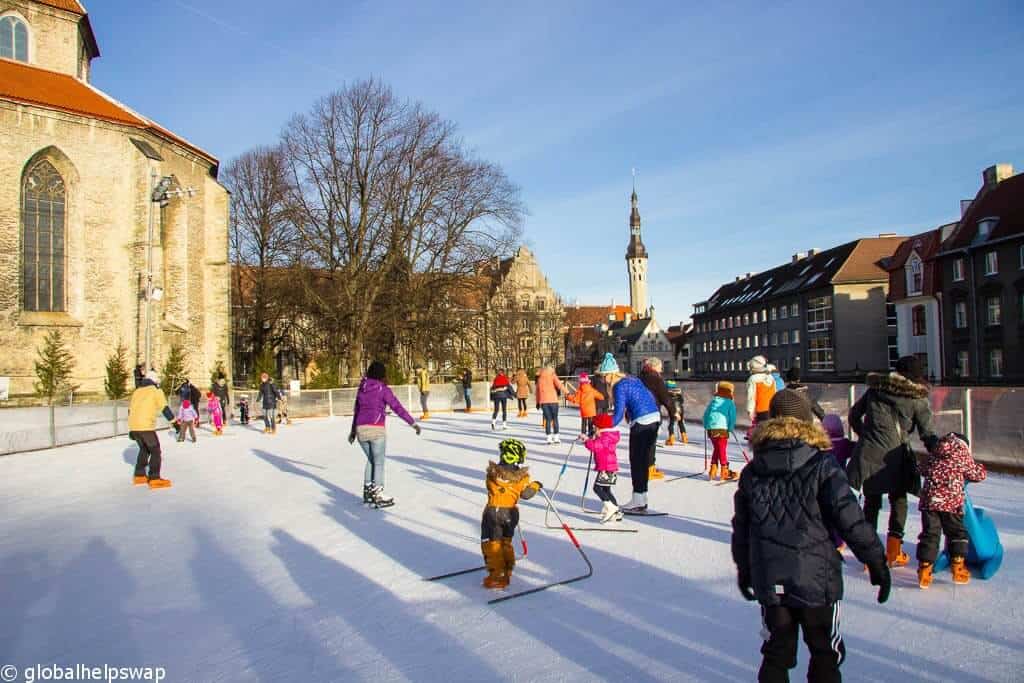 We visited Tallinn in January, the heart of winter. There was snow on the ground and Christmas decorations still hanging making this fairytale town even more magical. Summer will bring you midnight suns and plenty of festivals. The shoulder months of Spring and Autumn will be cheaper with less crowds but with more rain.
Tallinn Hotels
We stayed in an airbnb right next to the entrance of Tallinn Old Town during our stay in Tallinn. If hotels are more you thing here is a few hotels that caught our eye.
Savoy Boutique Hotel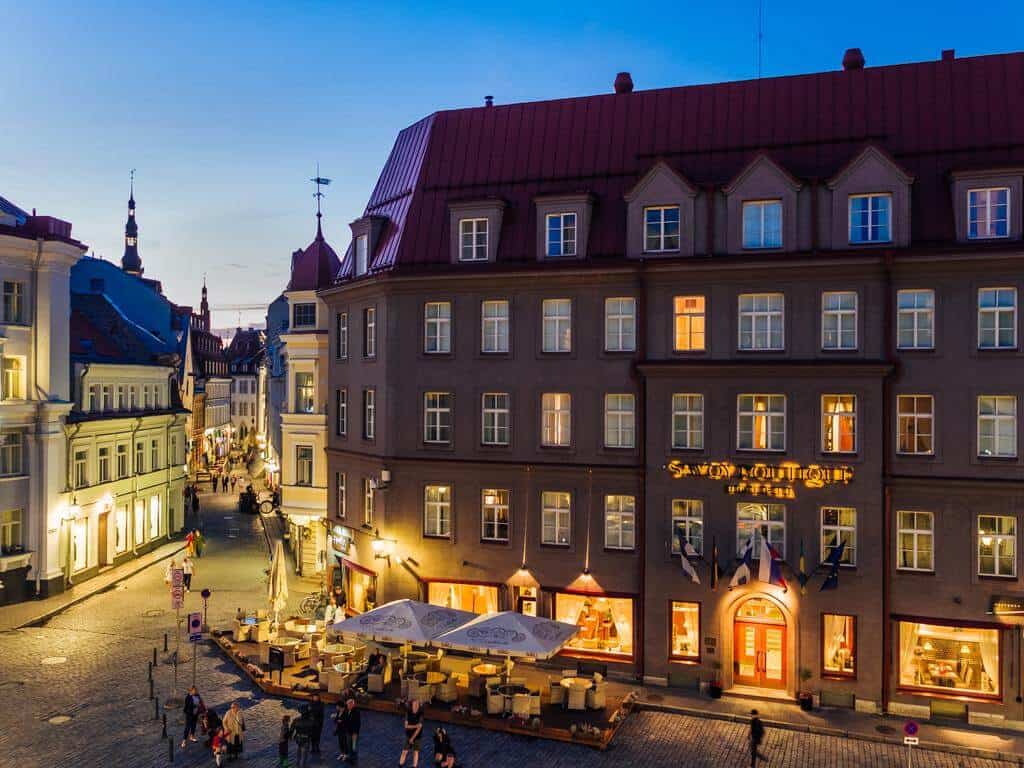 The Savoy Boutique Hotel sits right in the heart of the old town. Rooms come equipped with a/c, wifi and cable tv. Previous guests have rated it one of the best small hotels in Europe with excellent breakfasts, helpful staff and a brilliant location. Find out the latest prices here.
The Taanilinna Hotel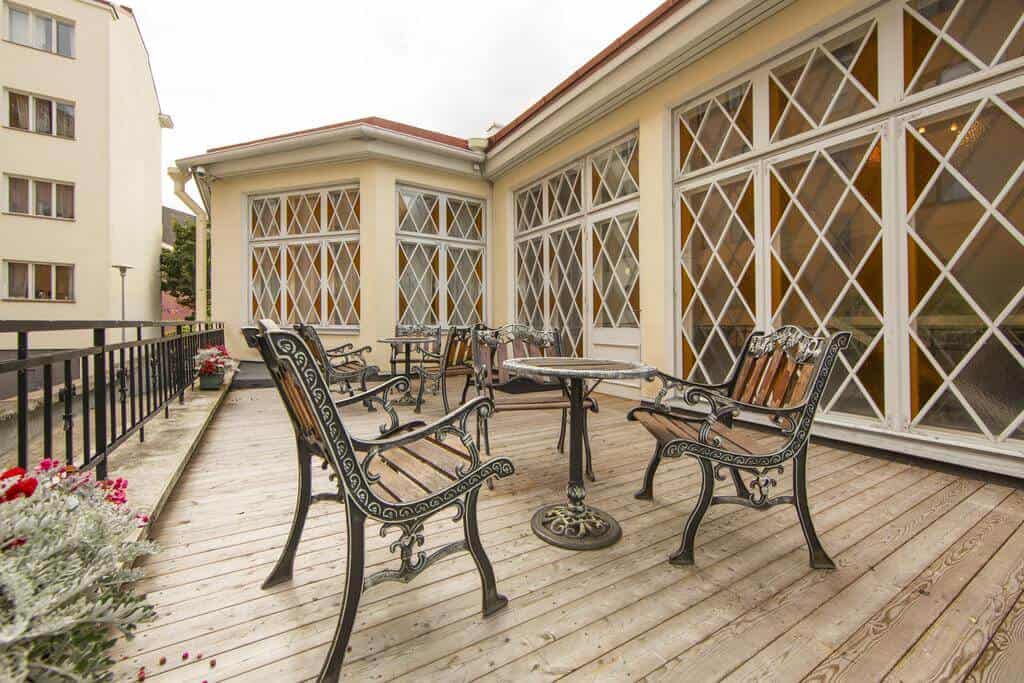 The Taanilinna Hotel is a great budget option with a great location, it's just 400 yards from the Town Hall. It's decor matches the medieval feel of the old town and guests have raved about the staff, the food and the hotel bar. Click here to see the latest prices.
Swisshotel Tallinn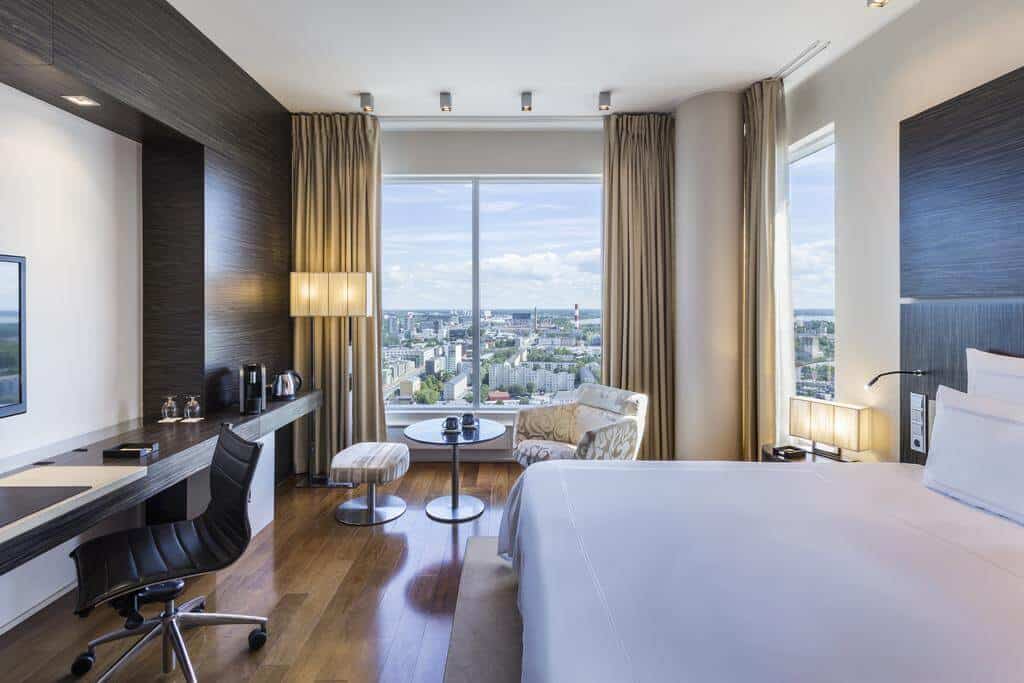 The Swisshotel Tallinn is a dream of a hotel just 10 minutes from Tallinn airport. The rooms come with unparalleled views of the city and the bay as the hotel is in Tallinn's tallest building. With over 2,000 former guests giving the hotel an exceptional rating you know you will be in good hands here. Click here for the latest prices.
Tallinn Nightlife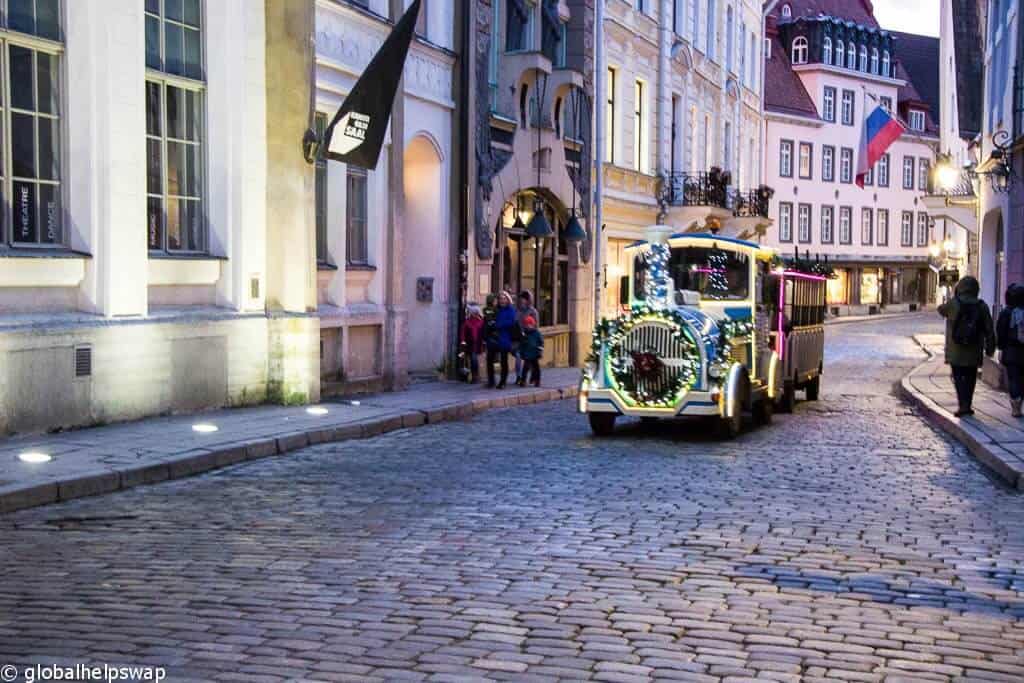 We loved the bars in Tallinn. They all had a different feel but were very unique compared to the identikit bars you get elsewhere. Our favourite bar by far was Ill Draken which is located in the cellar of Tallinn's Town Hall. That is all I am going to say about the place as somethings are best kept as a secret. So don't google it. Just head to the Town Hall and look for the entrance. Other bars we enjoyed were Hell Hunt which has a massive selection of beers and Porgu which is a must for Craft Beer fans.
Tallinn Restaurants
We were so impressed with Estonian Cuisine. Like the country itself the food of Estonia is quietly understated but the ingredients shout out from the plate. We were eating Michelin quality food at rock bottom prices. We would go back to Tallinn just to discover more amazing restaurants. Yes, the food is that good.
Helsinki Tallinn Ferry
There are a few companies that do the Helsinki Tallinn Ferry route. The journey takes just over 2 hours and the ferry has bars, restaurants and entertainment. Click here for info on the Tallinn Helsinki Ferry route.
Visit Tallinn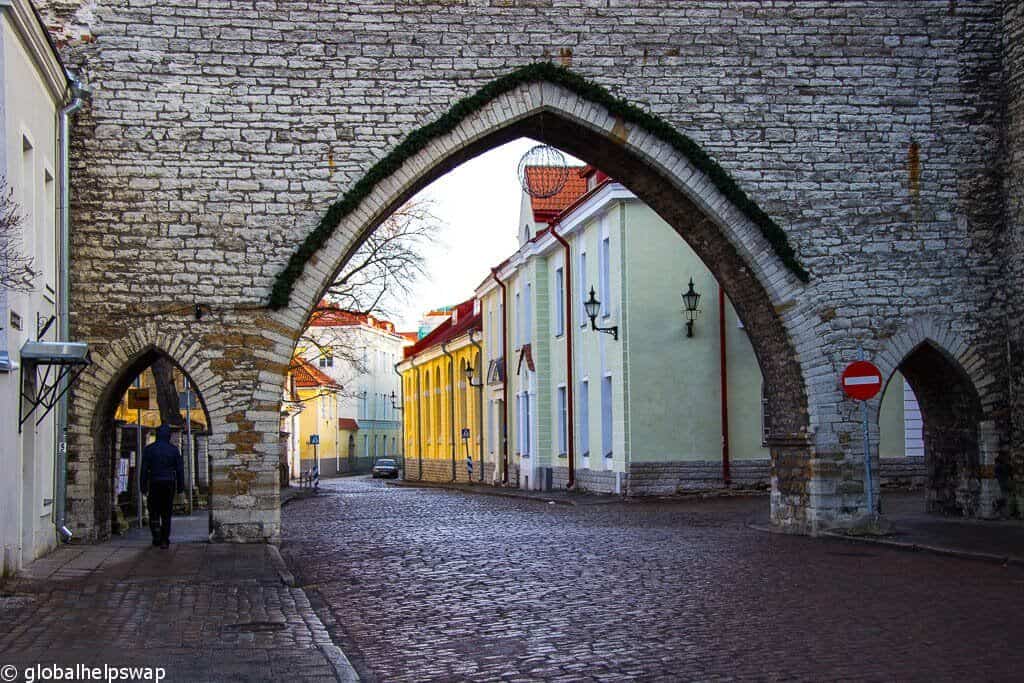 As you can see Tallinn is a unique city. Places like this are becoming rarer and rarer so we must celebrate them as much we can. Visit Tallinn now and experience the magic for yourselves.
Further Reading on Tallinn
Are you heading to Tallinn soon? Then check out these posts before you go:
Tallinn Weekend Break by Urban Travel Blog
Tallinn Travel Guide by Visit Estonia
Buy the Guidebook!


Liked this post? Read these too:
Head over to Finland to extend your Northern Europe trip!
Why you should visit Åland: Finland's fairytale islands : After visiting a fairytale city why not visit some fairytale islands?
Löyly: The best public sauna in Helsinki, Finland: Head over to Helsinki to have a ubiquitous sauna.
More Photos of Tallinn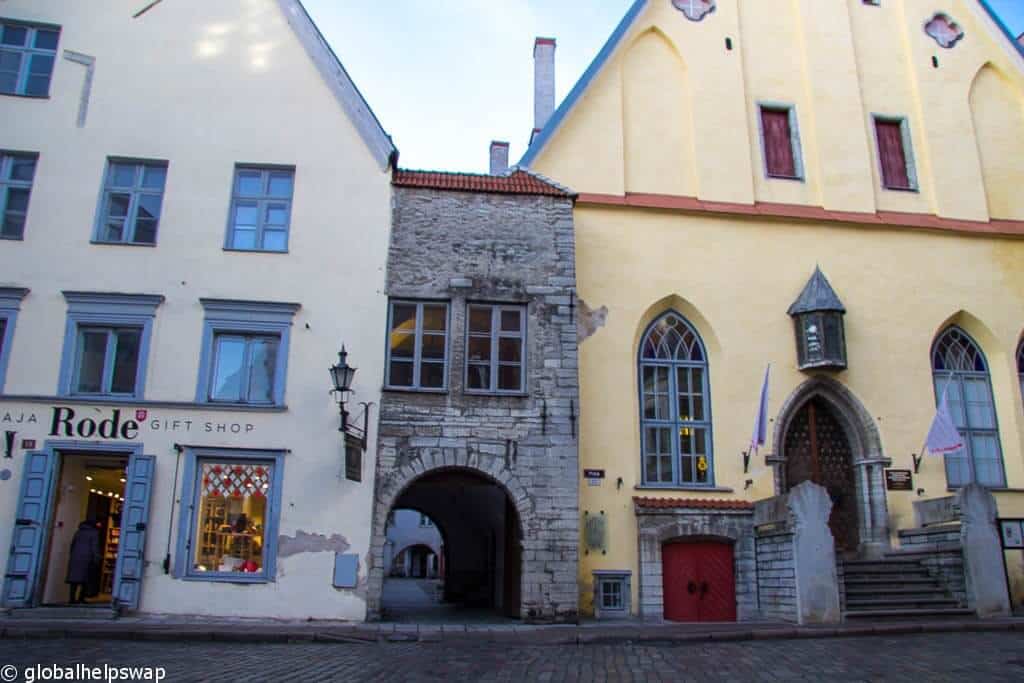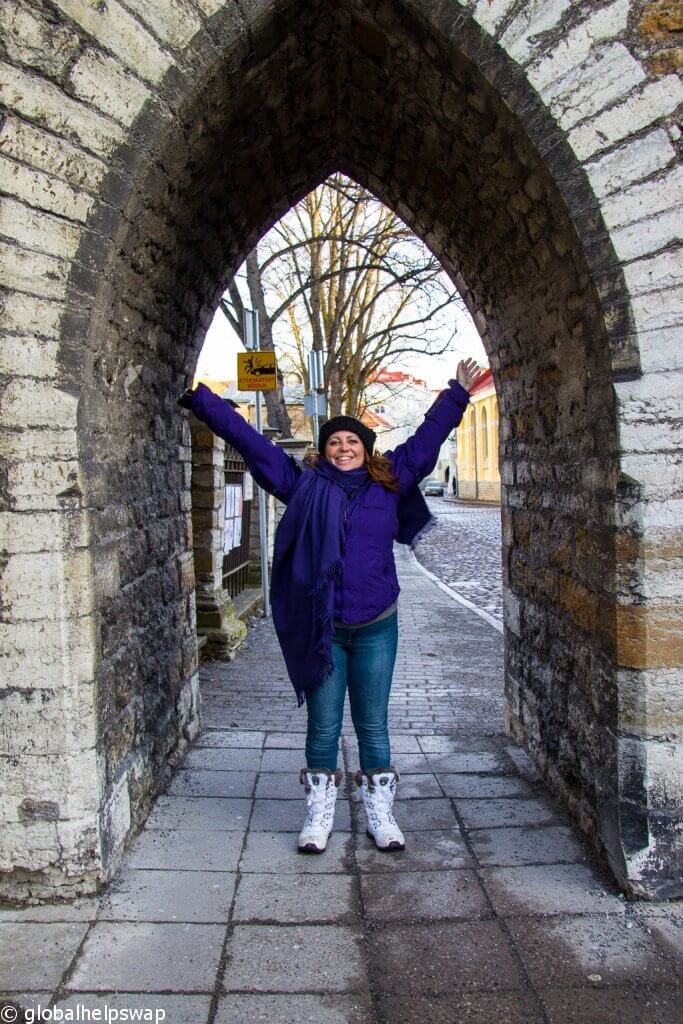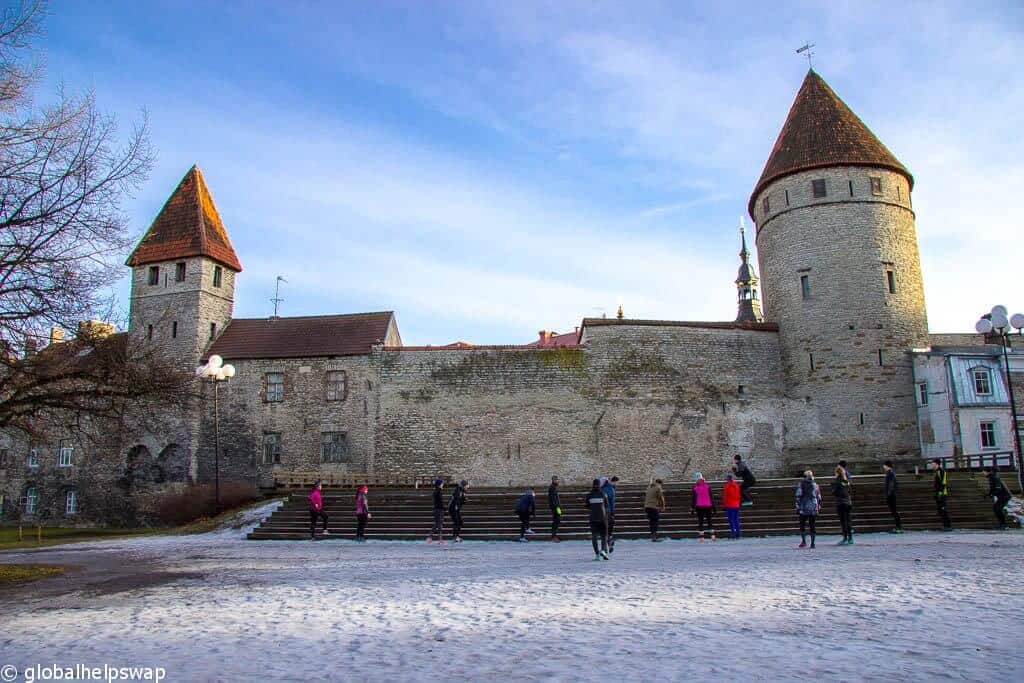 #LoveYourTravels