Skiing for the first time? 8 tips for a great holiday
You never forget your first time. The towering mountains, the bright blue sky, the brilliant white, and most of all the silence. There is nothing quite like the silence of the mountains. No distant cars or low hum of electricity or even nature's voice. Pure, comforting silence.  Then there's that mixture of nerves as you prepare to ski down your first mountain, and the exhilaration as you realise you're actually there, moving at considerable speed across the majestic landscape. If you're about to go skiing for the first time, by golly you're in for a treat!
I went skiing for the first time in my late twenties, which was late enough to make me acutely aware of how tough skiing is on the body. It's tiring and exhausting and oh so worth it. So I wanted to share some of the biggest mistakes tips I picked up along the way to make sure your first ski holiday is one to remember.
1. Make sure your resort is suitable for beginners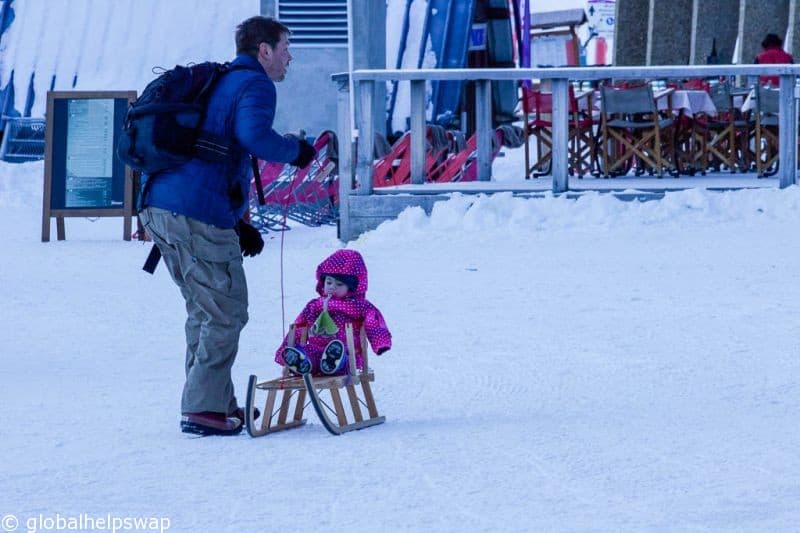 Not all resorts are made equal, and not all resorts cater for beginners.  I've heard horror stories of people skiing for the first time who had to go down steep, icy, mountains because that was all there was available. That definitely doesn't make it much fun if you're skiing for the first time.
Check if a resort has enough runs for beginners, these are normally called green runs or nursery runs, you want at least 3 or 4 runs you can ski on especially if you're there for a week or longer. Here are a couple of articles on the best ski resorts in Europe, and in the U.S.
2. Book your accommodation as close to the piste as possible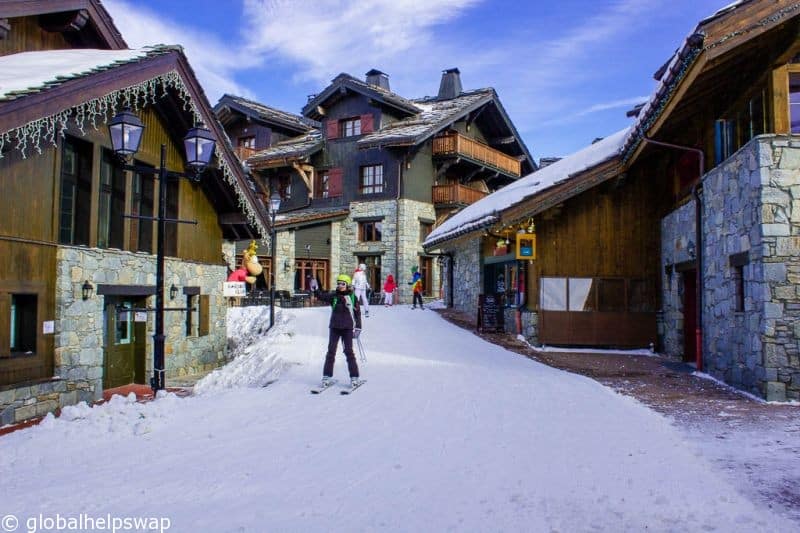 Let's be clear. Walking in ski boots is an oxymoron. You can't walk in ski boots. You may hobble, you may do a Robocop dance but you certainly don't walk. On my first ski holiday I stayed in a chalet that was a 15 minute walk away from the piste. Those 15 minutes in the morning and in the evening were sheer hell! Trying to walk in ski boots (which you will learn to hate in no time) while balancing my skiis was challenging to say the least. It made me vouch to always choose accommodation that was close to the piste.
Crystal Ski have some great ski-in/ski-out chalets in Europe and the U.S.
Trust me on this one – you'll be thanking me profusely by the end of Day 1 :).
3. Wear the right clothes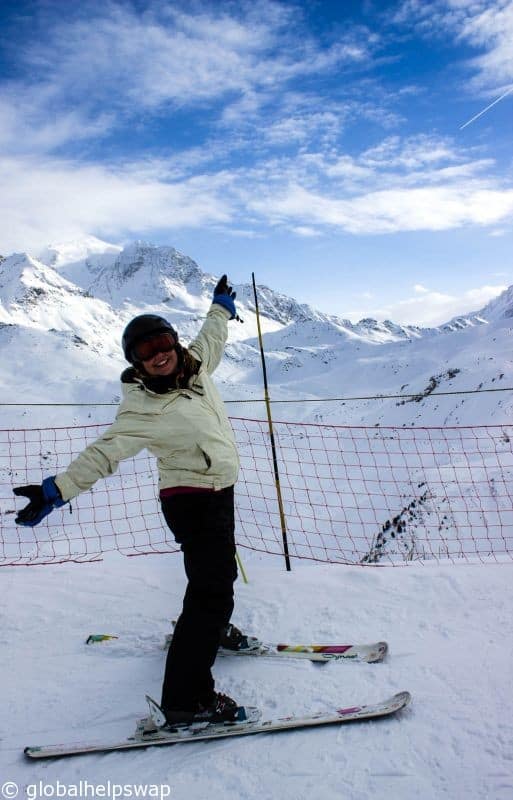 The sun might be shining but it takes low, low temperatures to stop that lush snow from turning to slush. There's nothing more uncomfortable than feeling like your toes are about to break off, or having your teeth chatter all the way down a mountain. If, like me, you tend to really feel the cold – here's a fail safe list of clothes that will keep you snug all day. Start with a layering mindset. You'll want to be able to add or remove layers during the day. Word of warning, this list isn't a nice to have – all the items here are essential if you want to be safe and comfortable on your trip. (If you're based in Europe click here for a more relevant list)
– Thermal wicking crew top

: Pick thermals that are made of synthetic fibre and not cotton as these will stay warm when wet. Make sure that they are described as 'wicking' which means they will remove moisture away from the skin. You also want them to be close to your body for extra comfort. These are a good example: Thermal wicking crew top

.
Thermal Tights

: Same as the crew top above. These will keep your legs nice and warm.
– A synthetic, tight-fitting thermal turtle neck

. Again – avoid cotton here to make sure your polo neck doesn't hold on to your sweat and make you colder instead of warmer. You can get yours here

.
– Tight-fitting, warm Ski Socks

. It's useful to have these slightly thicker if you're renting ski boots instead of buying your own as this well help to add comfort. The most important thing is that the socks are tight so that they don't create wrinkles when you're wearing them, otherwise the wrinkles will be pressed into your skin by the tight ski-boots (yes the dastardly ski-boots are the source of most discomfort when skiing) which will become quite painful. These ski socks

have extra shin cushioning which is perfect for ski boots.
– A fleece jacket

: Some people don't use a fleece but if you feel the cold like me, it's a good extra layer to have.
– Snow Pants

: These are special trousers that are waterproof, warm and have a special inner layer that prevents snow from getting in.
– A wind-proof, light weight Ski Jacket

. Here's one I'm lusting over: Obermeyer Ski Jacket

– Ski-Gloves

. These are warmer than normal gloves and have a rubber grip on the outside. These are the only thing that will stand between your fingers and frostbite so make sure you get a good pair.
–Neck Warmer

: A super useful round tube that you wear around your neck. You can lift it over your mouth on really cold days.
– A woollen hat: although you won't need to wear this under your helmet.
– Ski Helmet

: The cost of hiring a helmet is roughly half of the cost of buying one, so it makes much more sense for you to buy one, especially if you think you might be tempted not to hire one to save on costs.
– Ski Goggles

:  You can't hire goggles so you'll definitely need to buy these. It's usually cheaper to buy them before you get to the resort.
4. Get lessons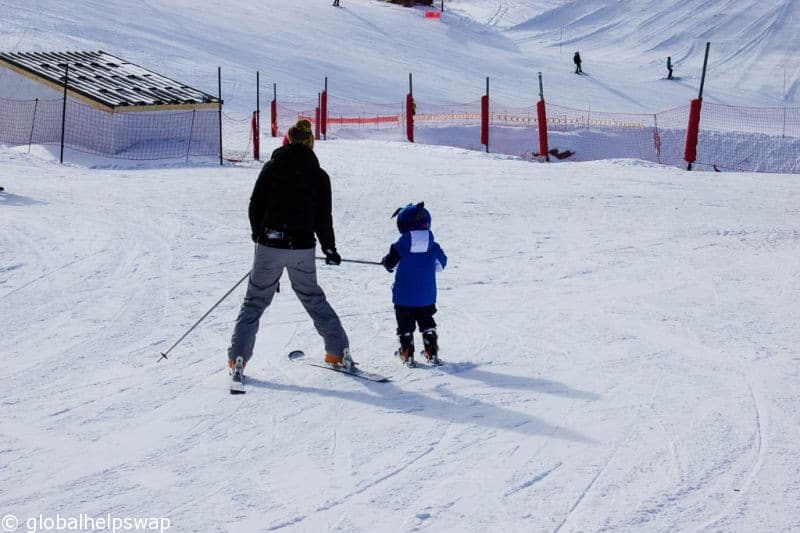 The first time I went skiing I got a 2 hour private lesson on the day I landed. This helped me get on my skiis and ski down a baby slope, along with all the 4 year olds. It meant that when I started my first lesson at ski-school the next day I wasn't the one who kept falling over and holding everyone back. I will be eternally grateful for those extra couple of hours of tuition, because trust me, I would have been THAT person.
The daily ski-school lessons helped me meet fellow beginner skiers to ski with down the green runs, while my more experienced friends went down the 'real' mountains, as they took great pleasure in calling them. When choosing a ski-school ask how many students there are likely to be in your group. If you're more than 8 you're less likely to get individual attention and it's worth paying a little more to go with a school that has smaller groups.
If you're going skiing for less than a week consider getting some lessons on a dry slope before you go on holiday. This will help you maximise your ski time on the slopes when you get there.
5. Get your legs stronger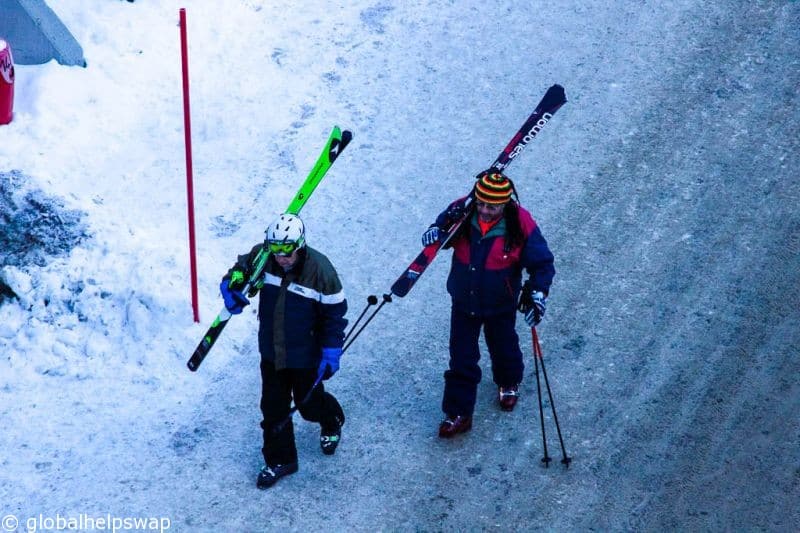 I have to be honest here. I still haven't practiced this tip I'm preaching about, but I always regret it as soon as I've spent my first day skiing. You'll be using your leg muscles A LOT and when you're not crazy fit, those legs will HURT. So if you're reading this at least 3 weeks before going skiing for the first time, trying doing a few exercises to help strengthen those muscles. Here's a good routine I googled earlier. 
6. Take regular breaks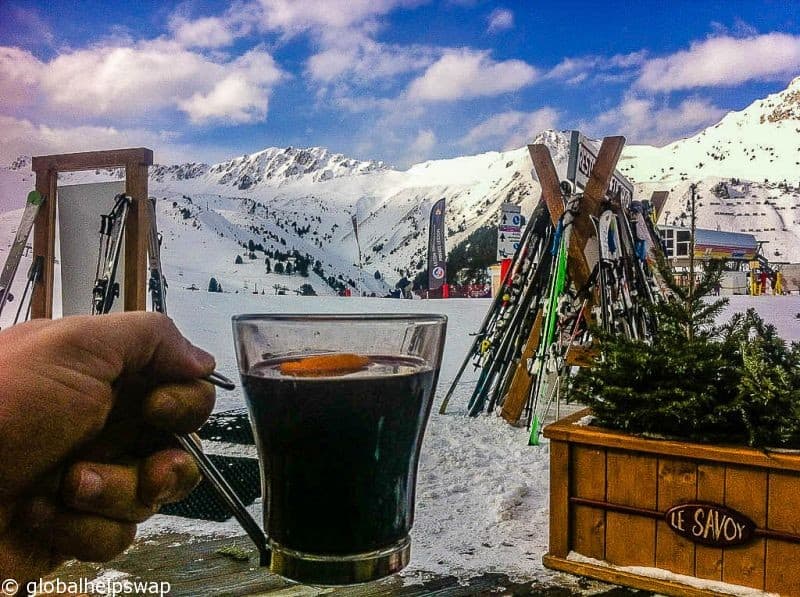 One of my favourite things about skiing is the frequent hot chocolate / mulled wine stops I have during the day. There's nothing like that first hot sip of chocolate sitting on a wooden bench somewhere high up on a mountain. Your aching legs will love you for it, especially if you've ignored tip number 5 which, let's face it, is quite likely.
7. Take it slow
As tempting as it may be to join your friends down that black run, and as brave as you might be feeling after that mulled wine break, don't. (Serious voice on) Skiing is one of those sports that can get you injured if you push yourself beyond your skills and experience. And when you're shooting down a mountain with no real knowledge of how to stop instantly you also risk hurting others. Plus you don't want a serious injury ruining your holiday or putting you off skiing again.
8. Beat the fear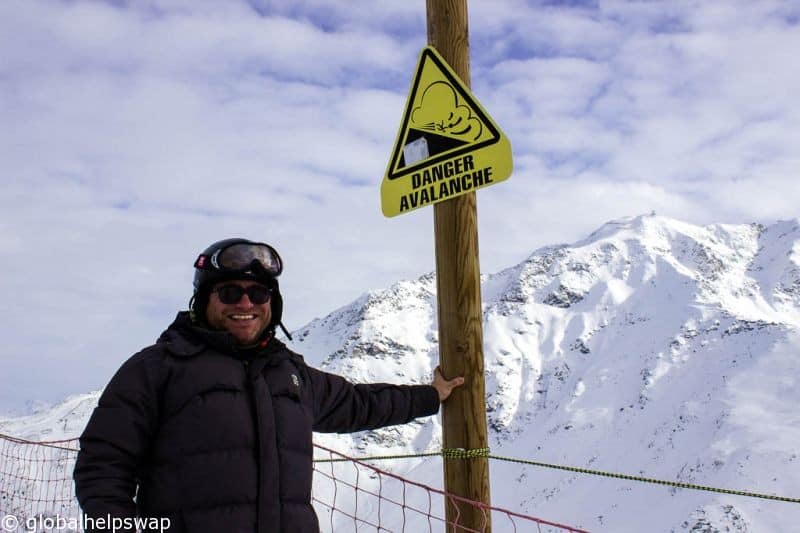 Skiing down your first big slope can also be quite daunting. And while all ski slopes are there because they ARE skiable, if you're a bit of a scaredy cat like I am, you know there might come a point when  you'll find yourself hanging onto your friend crying 'I don't want to die!'  If you think this might happen consider reading The Chimp Paradox

. It's a great book to help you manage your mind, there are some great reviews by top sports people who claim it helped them improve their game.
How about you? When you went skiing for the first time what tips did you pick up?
*Full Disclosure. Some links on this post are affiliate links which means if you buy them we earn a small commission AT NO EXTRA COST TO YOU.
Karen is a trained psychologist and coach. But really she's an adventurer who believes travel can be one of life's best teachers. She writes to inspire you to take the leap and travel in a way that is memorable and meaningful.