Earlier in 2018, the UK Government announced they were launching a 25-year plan to improve the environment, eliminating avoidable plastic waste by the end of 2042 and banning the sale of straws, drink stirrer's and plastic cotton buds. Blue Planet II also captured the nation and showed coral reefs bleaching before our eyes, dead Albatrosses on the beach after ingesting plastic and Sir David Attenborough warning us that the future of all forms of life on this blue planet depends on us.
According to Attenborough, we are dumping 8 million tonnes of plastic in our oceans EVERY YEAR. For these reasons, we're taking action and getting involved in ABTA and Travelife's Make Holidays Greener (#MHG18) campaign focusing on plastic this summer.
(If you haven't seen the Blue Planet II scene, you can do so here:)

We all know that this can't go on. If it does the world that we know and love will be changed forever.
As avid scuba divers, Karen and I have seen first-hand the effects of pollution and climate change on the world's oceans. From Japan to Sri Lanka, Malta to Australia we have been so saddened and frustrated to see coral bleaching and plastic pollution.
So, from today we will make a pledge to go plastic free when we travel.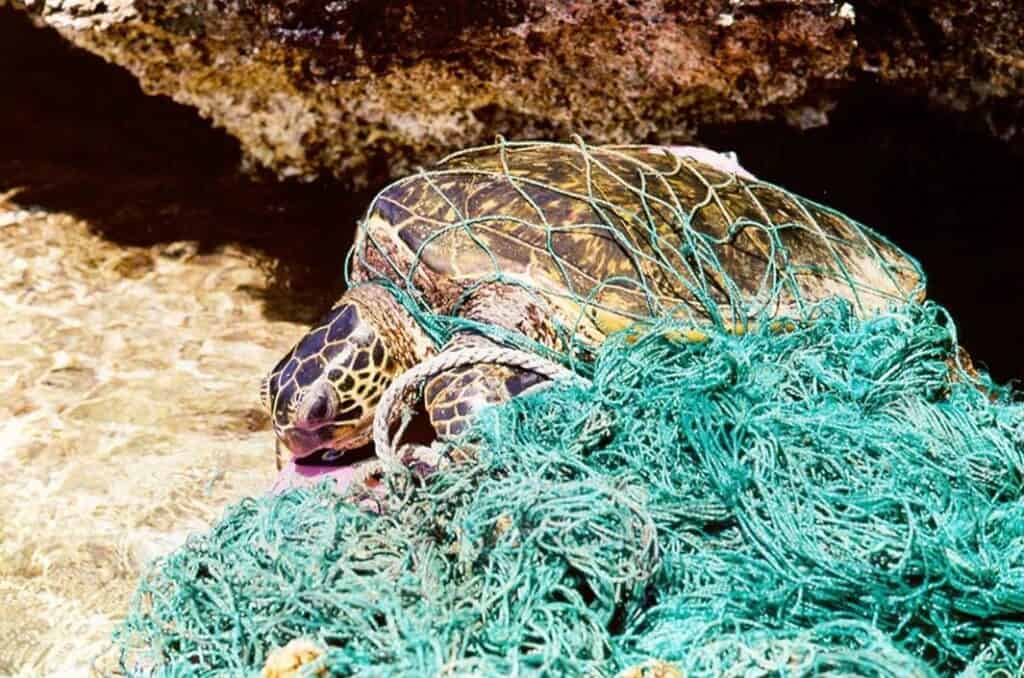 Alongside our own travel experiences, ABTA and Travelife's Make Holidays Greener campaign has inspired us to take action and pledge to "say no to plastic". This summer, they are encouraging holidaymakers to make the pledge to find alternatives to using plastic on holiday such as bringing a reusable bag on their next holiday or avoiding plastic straws with drinks. To get involved see the link at the bottom of this blog. They sent us a cotton bag which says "I pledge to say no to plastic" for our trip to Antigua which helped us a lot when we went to the local shops, using it to carry our snorkelling and scuba diving gear or taking towels to the beach.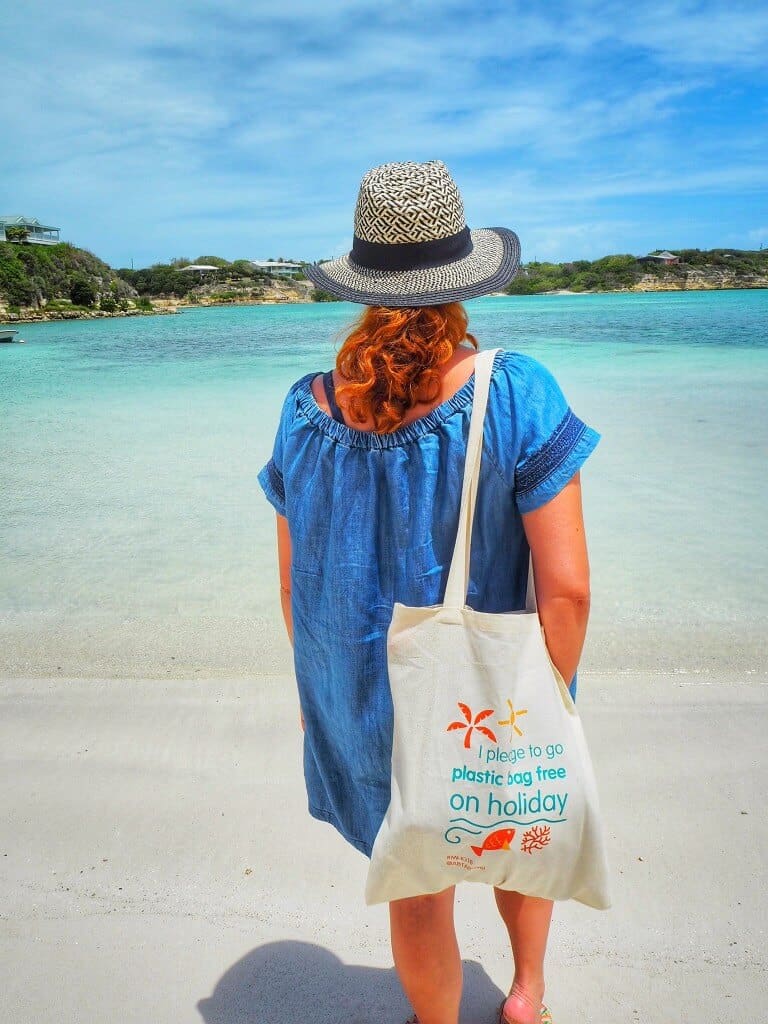 Why and how we're saying "no to plastic"
Every week we go shopping to the supermarket and every week I take our own reusable bags to bring our shopping home. Why can't we have the same attitude when we are on holiday? Since the UK government introduced a 5 pence levy on plastic bag use in 2015, the usage of plastic bags has dropped by 85%! That's 85% less bags ending up in our oceans, rivers and countryside.
Source: The Guardian; England's plastic bag usage drops 85% since 5p charge introduced
You would think that saying 'no to plastic' whilst travelling will be hard but you would be surprised how easy it is to achieve. It's not like we need to wait for a change in legislation to begin following these four simple tips.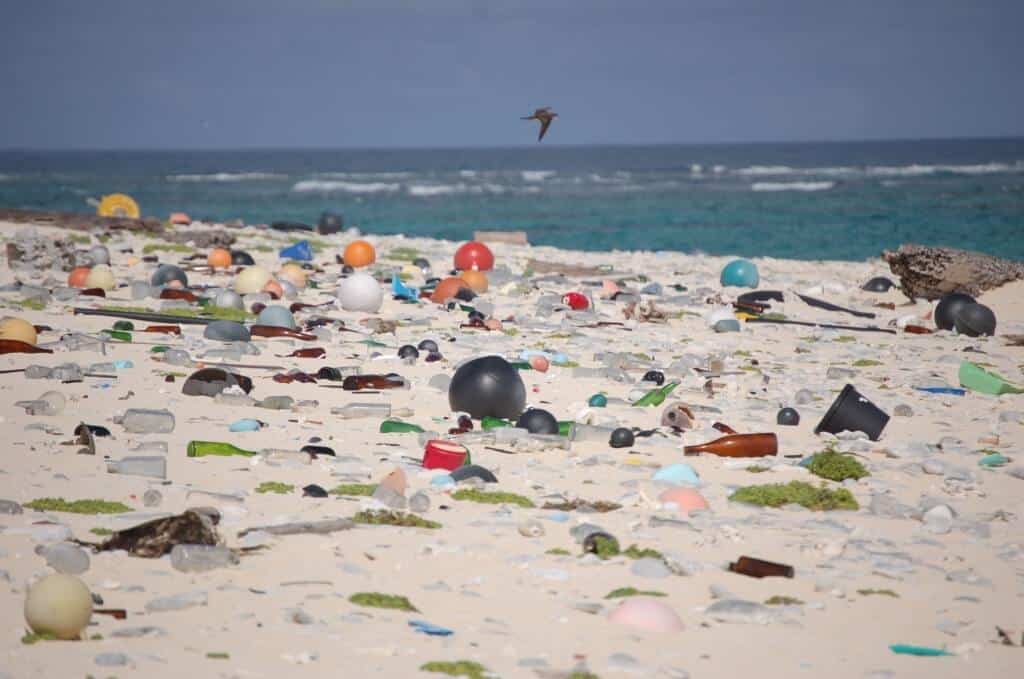 Easy Tips on how saying 'no to plastic' while travelling:
Use reusable bags instead of plastic ones when shopping
Replace throwaway water bottles with a refillable one
Take a reusable cup for coffee and tea
Say no to plastic straws
Going plastic free in Nepal
Even in the most remote places, people are banning plastic. On our recent 6-day trek in the Western Himalaya in Nepal, we were not allowed to take plastic water bottles. Instead, we had our own individual water bottles that we refilled with treated water at guesthouses and teashops along the route.
If we can achieve this at 3,500 meters (11,482 ft) then we can achieve it anywhere.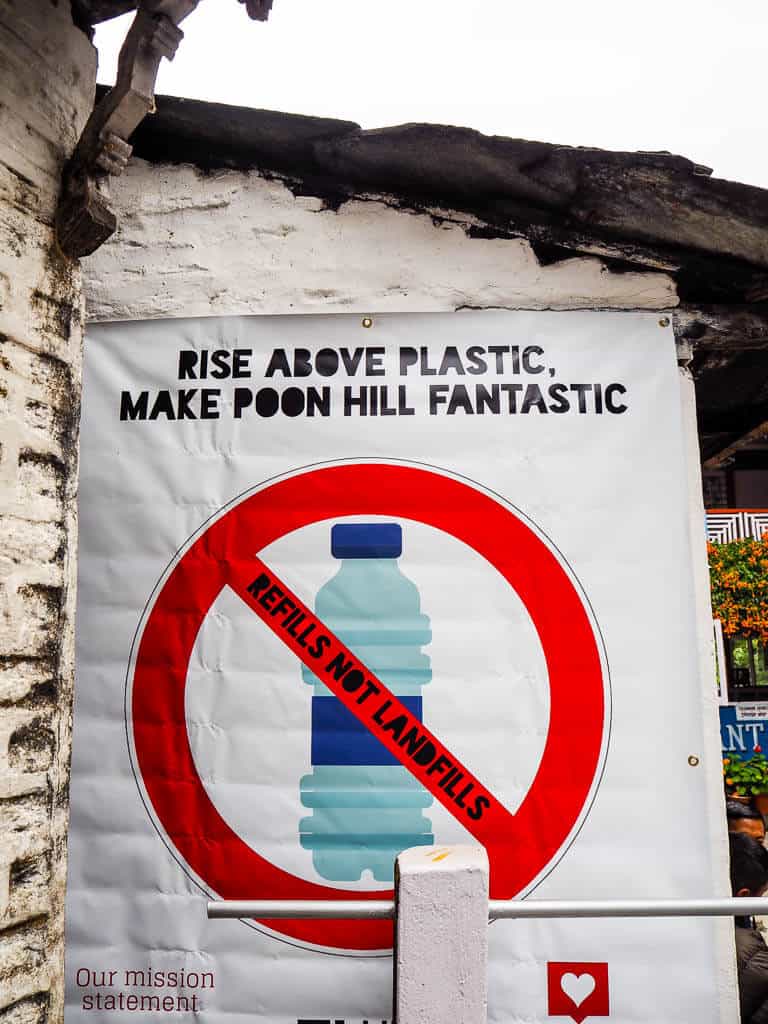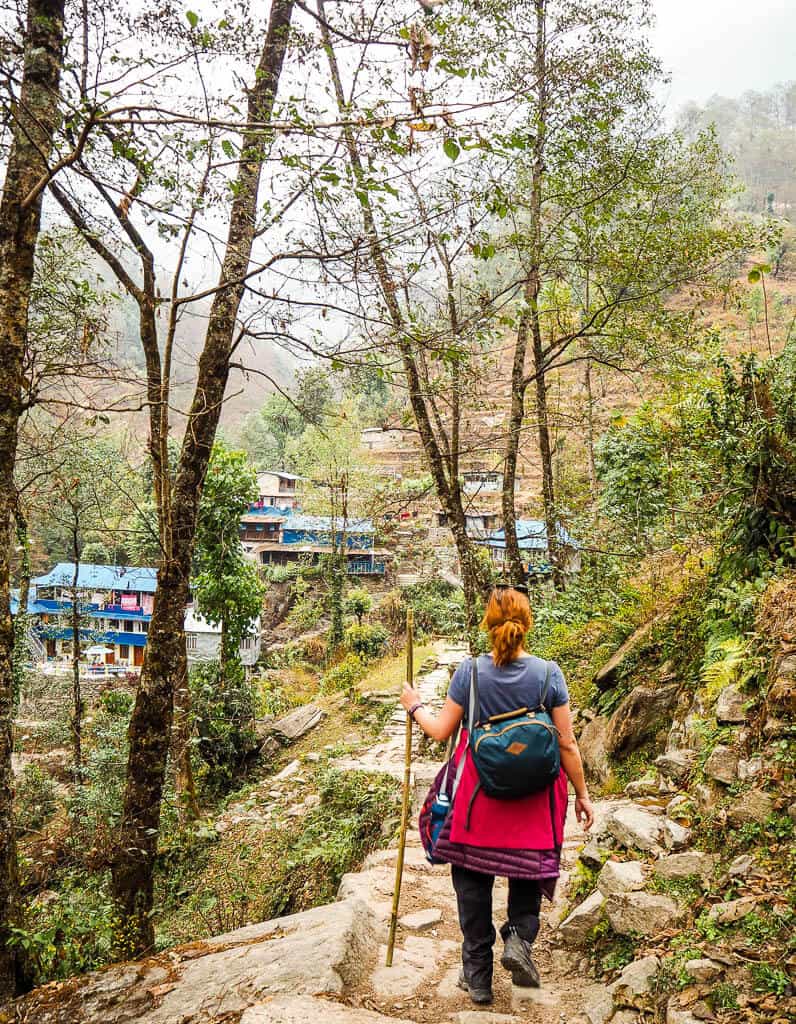 Other actions could include buying locally made handicrafts, as they almost never come in plastic packaging, as we did in Nepal. All the gifts we brought were handmade by Tibetan refugees or Nepali artisans and none came in plastic. Buying gifts this way benefits the environment and the local economy. The more unique your gifts are, the more likely your friends and family will know you have actually spent time thinking about what you were buying them.
Finding an alternative to plastic bags
When you next go on holiday, travel with a small backpack, beach bag or a reusable cotton bag; take it out with you every day. It will help you say "no to plastic bags" in the shops. It's not a hard thing to do, in fact most of us already do it at home.
Like anything in life, the more we do something the easier it becomes.
Only until very recently almost all of us in the UK were using plastic bags every time we shopped. Now we all need to start saying "no" to them at home and on holiday. It seems we are often happier when we have a higher purpose and likely to achieve more so let's making efforts to save our marine wildlife, stunning coral and crystal clear waters and find our higher purpose and  make our planet a little greener.
Before you travel, start to say "no to plastic" and find alternative, reusable packaging. From buying loose avocados instead of packaged ones in the supermarket to reusing your own coffee cup or water bottle on holiday. For example when you travel through the airport, taking your own reusable coffee cup is a great way to reduce your plastic consumption at the very start of your getaway. The more you do it, the sooner it will become a habit.
Make A Pledge And Win A GoPro!
If register a pledge on the Make Holidays Greener website between 7 June and 30 September 2018 you have the chance to enter the prize draw to win a GoPro camera with waterproof casing.
Head over to the Make Holidays Greener website to make your green pledge to go plastic free: Goo.gl/eLQ1f7
And don't forget to tell the world using the hashtag #MHG18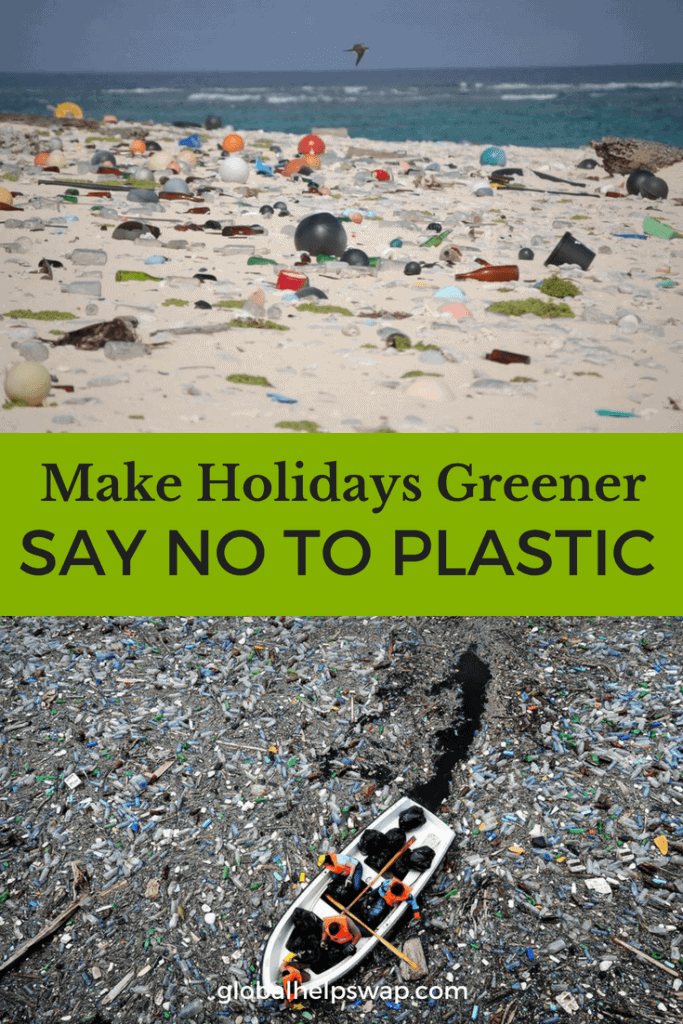 #LoveYourTravels