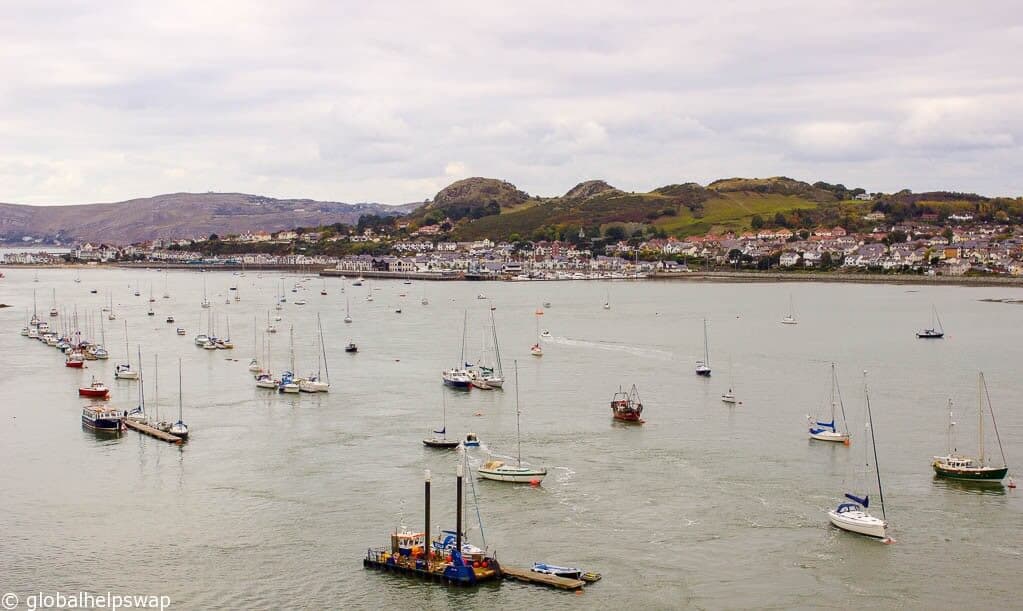 All I could hear was "oh my god, oh my god, oh my god". The woman in front of me was not filling me with confidence. I couldn't see her as she was around the corner from me but she was giving me the impression that what I was about to face was not for the faint-hearted. As I gingerly stepped off the platform on to the minute ledge in front of me, the thought of looking down was both terrifying and exhilarating. Did I forget to mention that we were attached to a wall in a huge underground cavern?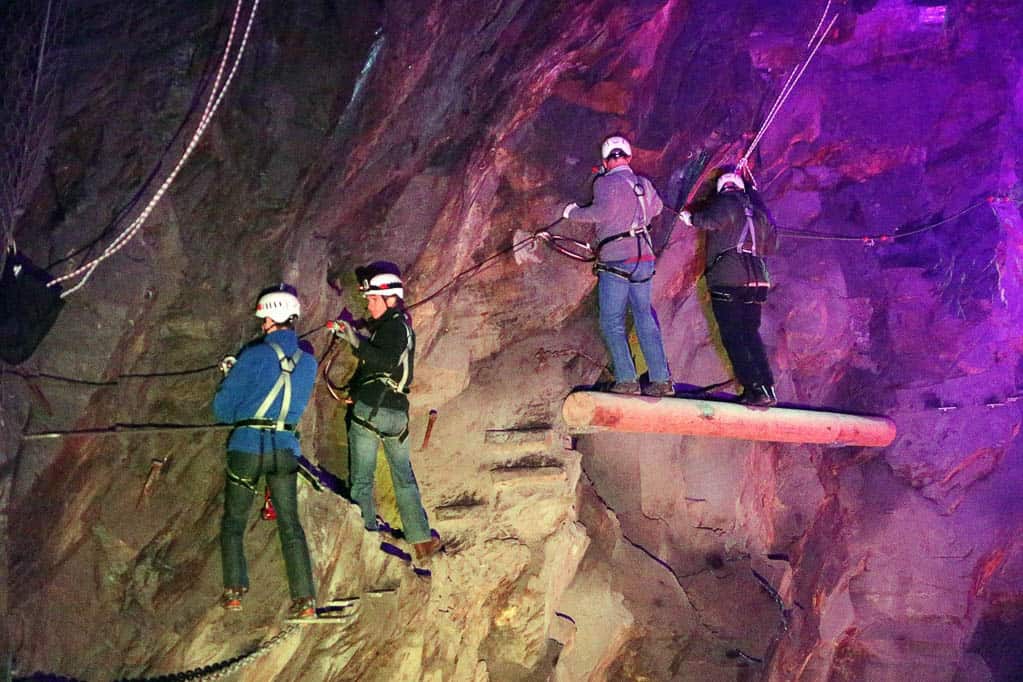 Image from Zipworld
Welcome to Wales a country full of adventure.
This was my first visit back to North Wales in over 33 years. The area has changed a lot since then. With the decline in slate mining a lot of the towns and villages in the area saw their populations dwindle as people left for other areas to find work. The area felt like a rudderless ship searching for direction. Well I am happy to report that the ship has a new captain.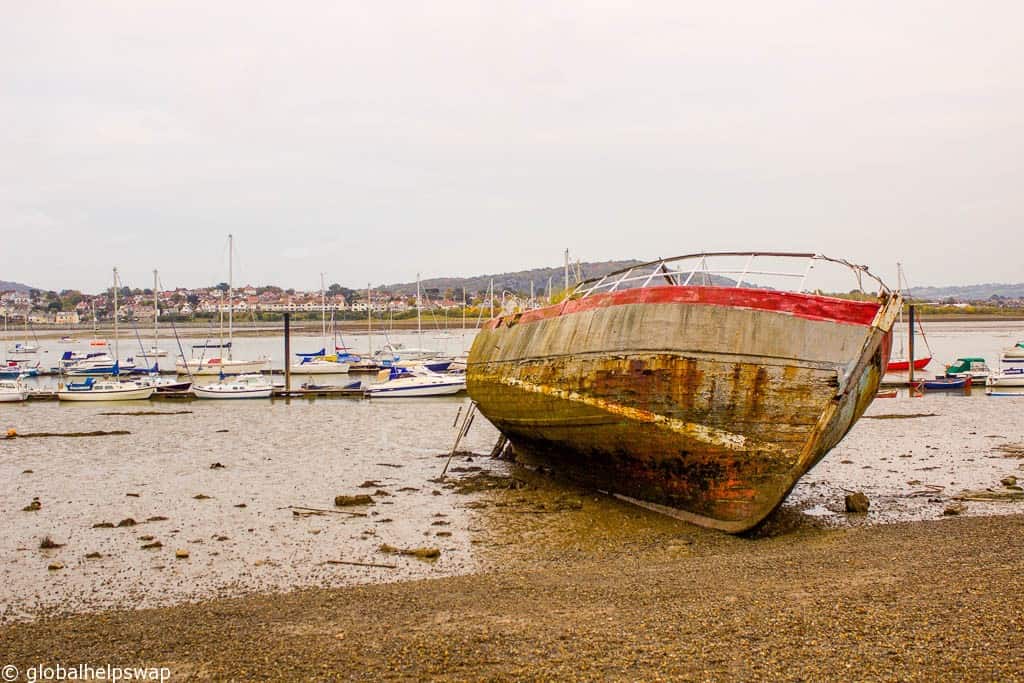 What I found in North Wales was an area full of vigor with inspiring entrepreneurs creating businesses that celebrate their area. They also employ lots of local people, which is reviving the local economies.
Take Bodnant Welsh Food Centre. This award-winning venue is a foodie's paradise. Set in stunning countryside, Bodnant Welsh Food Centre is a restaurant, bar, deli, butcher, wine shop, cookery school, wedding venue, tea room, hotel and much more.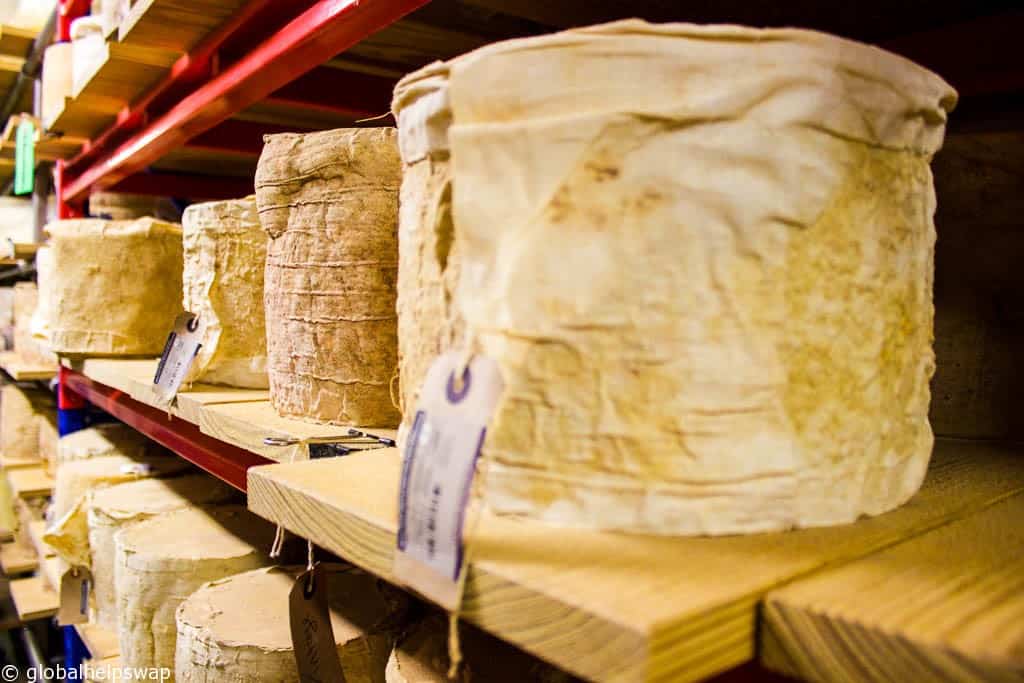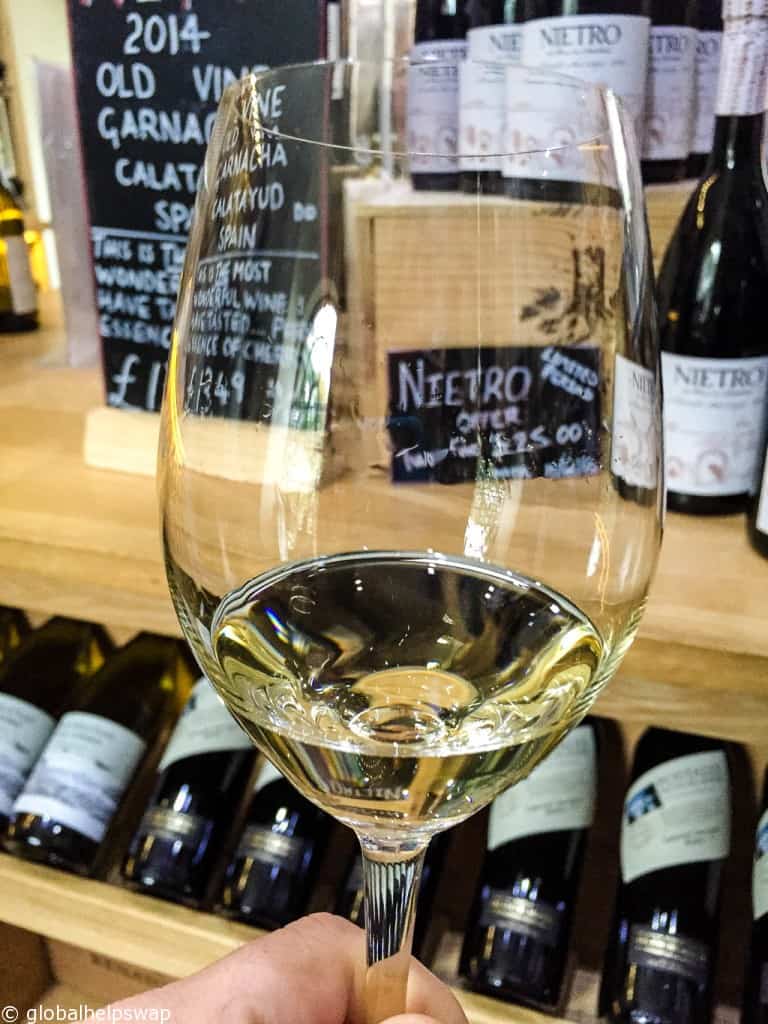 It is run by people who have a clear passion for what they do. During our short visit I spoke to the chef, the wine expert and the head waiter. All of them were so enthusiastic about their roles and delighted in sharing their knowledge.


Our lunch was a delicious feast celebrating Welsh cuisine.  I had the homemade chicken and mushroom terrine to start, followed by the Welsh lamb hotpot. The meal was washed down with a delicious Chilean Shiraz, wine we tasted during our wine tasting session earlier in the day. Bodnant Welsh Food Centre was our first stop of the weekend and a sign of things to come in terms of quality and passion.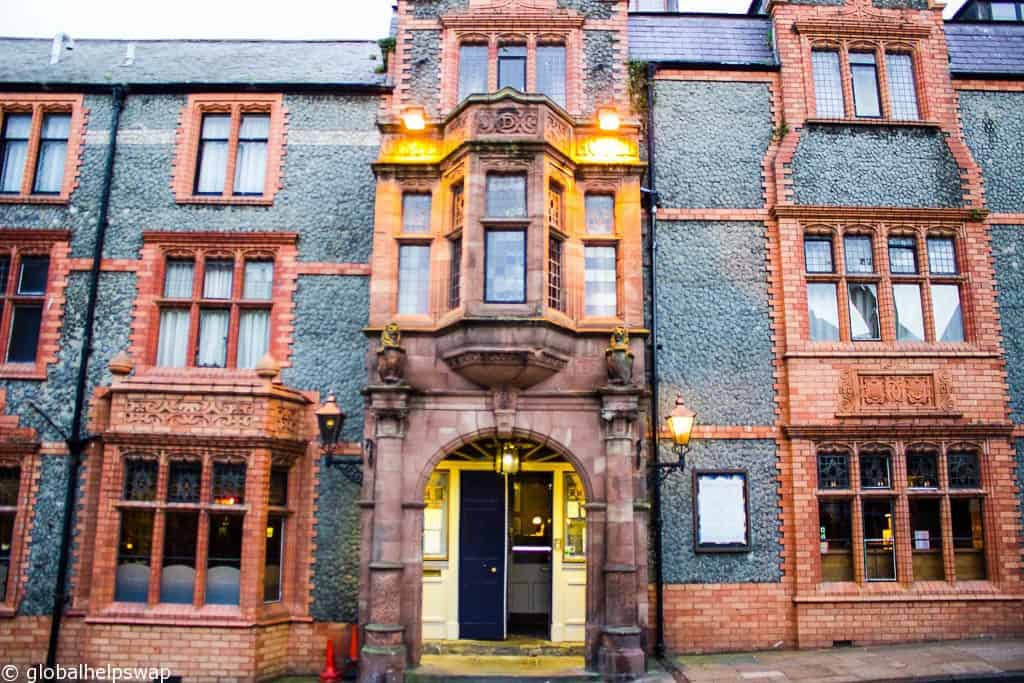 Our accommodation was in the historic Castle Hotel in Conwy. The hotel is built on a 12th century Cistercian abbey with some of the walls still standing near the hotel car park. Amazingly some of the rooms in the hotel date back to the 15th century, how is that for longevity! Some famous guests that have stayed in the hotel include; William Wordsworth, Samuel Johnson and Charlotte Bronte who had her honeymoon there. So the hotel was keeping up tradition by inviting 4 brilliant bloggers to stay!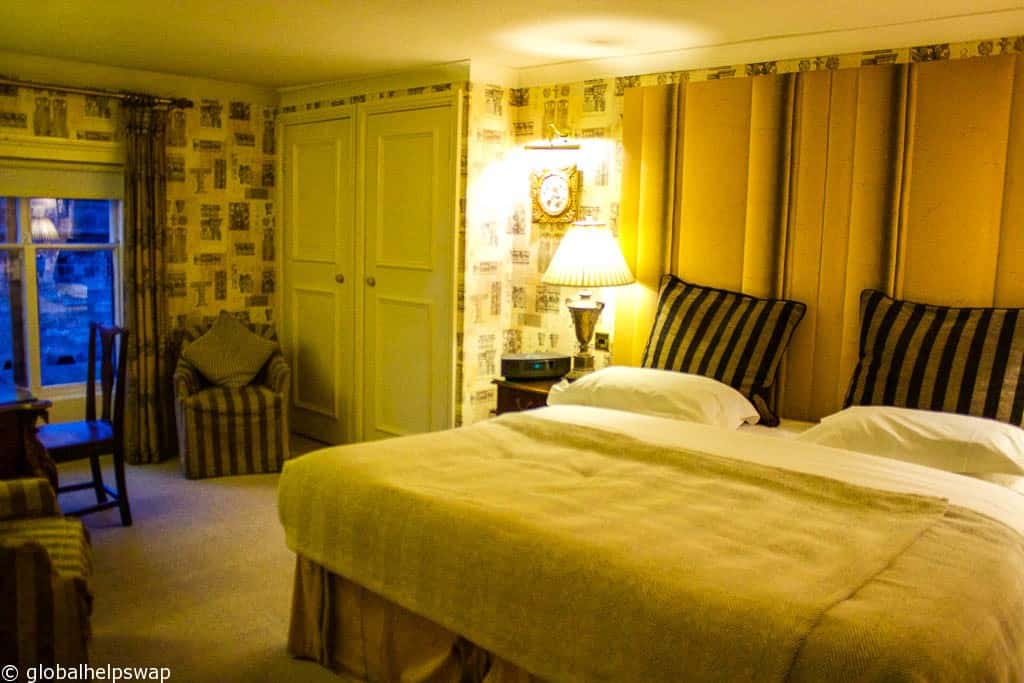 Once again I was struck at how passionate the staff were in the hotel. During our stay all the staff members took time out to ask us how our trip was going, did we need anything, etc. My room was large with a lovely king sized bed that was so comfortable it was hard to leave it in the morning. The hotel serves fantastic local food from breakfast right until dinner. There is also a lovely bar that serves some exclusive Welsh beers. We did some beer tasting which I highly recommend. The hotel also has a spa where you can book massages, facials and pedicures. If you are visiting Conwy, I highly recommend the Castle Hotel.
Other places of note were Signatures Restaurant , an award-winning restaurant that served delicious local cuisine with a modern twist and Watson's Bistro, a family run bistro that serves tasty homemade Welsh dishes.
The trip was not all about food and relaxation though. We were here for adventure and adventure is what we found.
Back to the cave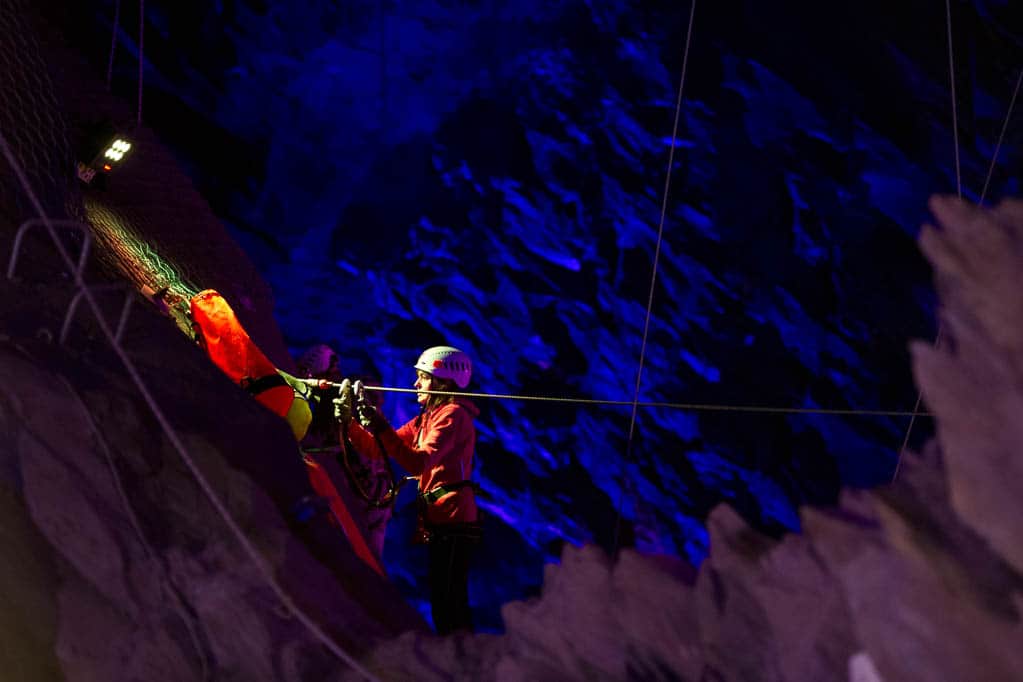 As I looked down at the huge drop below me I couldn't help but marvel at what I was seeing. Here I was ziplining and climbing in a huge abandoned slate mine. Who thinks of these ideas?  Zip world have created a brilliant adventure. Imagine being Indiana Jones for a day and you get the idea. The zip world caverns is a 3 hr exhilarating journey with ziplines, rope bridges, obstacles and tunnels. It is suitable for adults and children age 10 and above. It is also suitable for people with disabilities.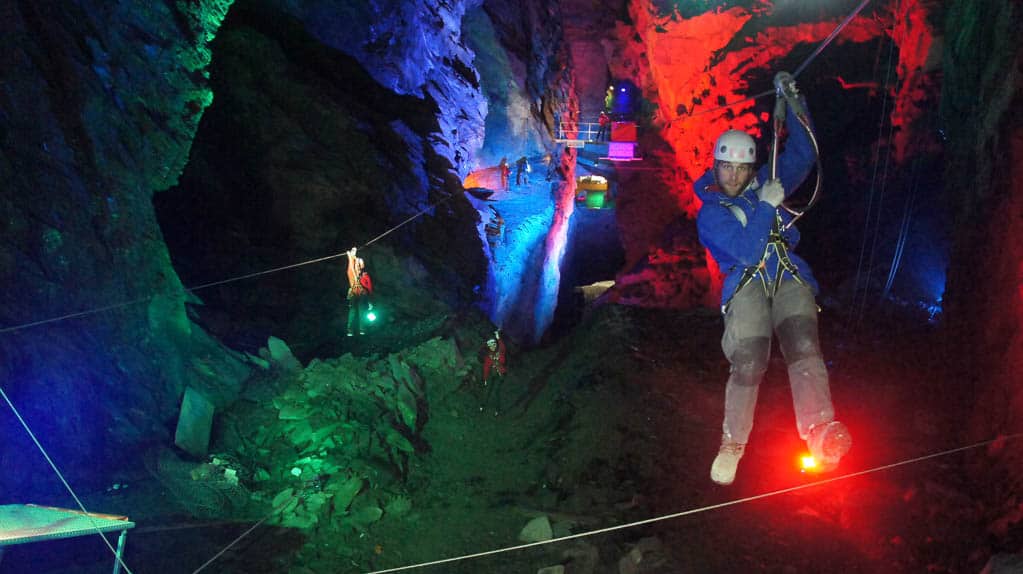 You are completely safe as you tackle the course. It is actually impossible to fall with the ingenious rope locking system that will always have you hooked up. Knowing that, didn't stop the adrenaline kicking in that's for sure. If you are anywhere near this part of the world then you must come and experience the Zip World Caverns. You will have a brilliant few hours.
To book tickets for Zip World please click here: Zip World Tickets.
The Mountain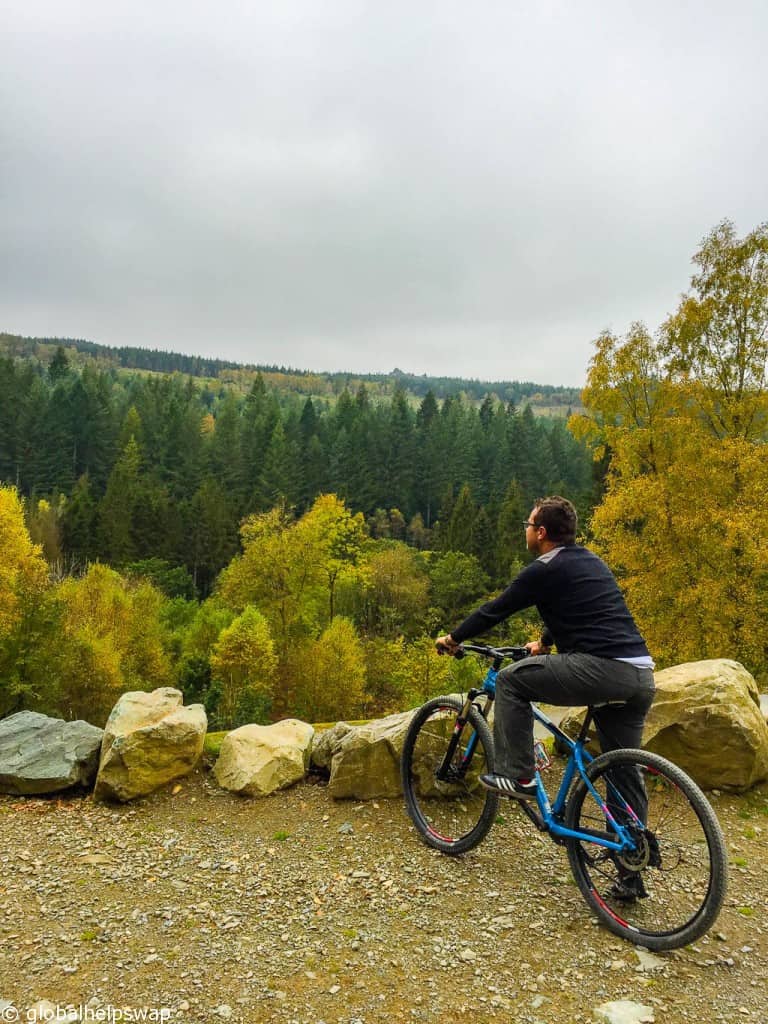 Our next adventure was Mountain Biking at Coed y Brenin. Like most people I knew what mountain biking was but until this trip I had never actually done it. I had cycled on rough terrain before and foolishly thought mountain biking would be similar.
Nope, mountain biking is cycling down a mountain. Who knew?

I actually loved it. Admittedly it took me a while to build up my confidence but once I got going I didn't want to stop. Coed y Brenin was the first forest to be developed for mountain biking and to this day retains its reputation as the sport's premier location. It's a stunning location. As I went down the trail between the huge trees it reminded me of skiing in the alps. There are trails for all types of levels from beginners right up to advanced. If you don't have your own bike you can hire them on site which also has a cafe, visitor centre and showers.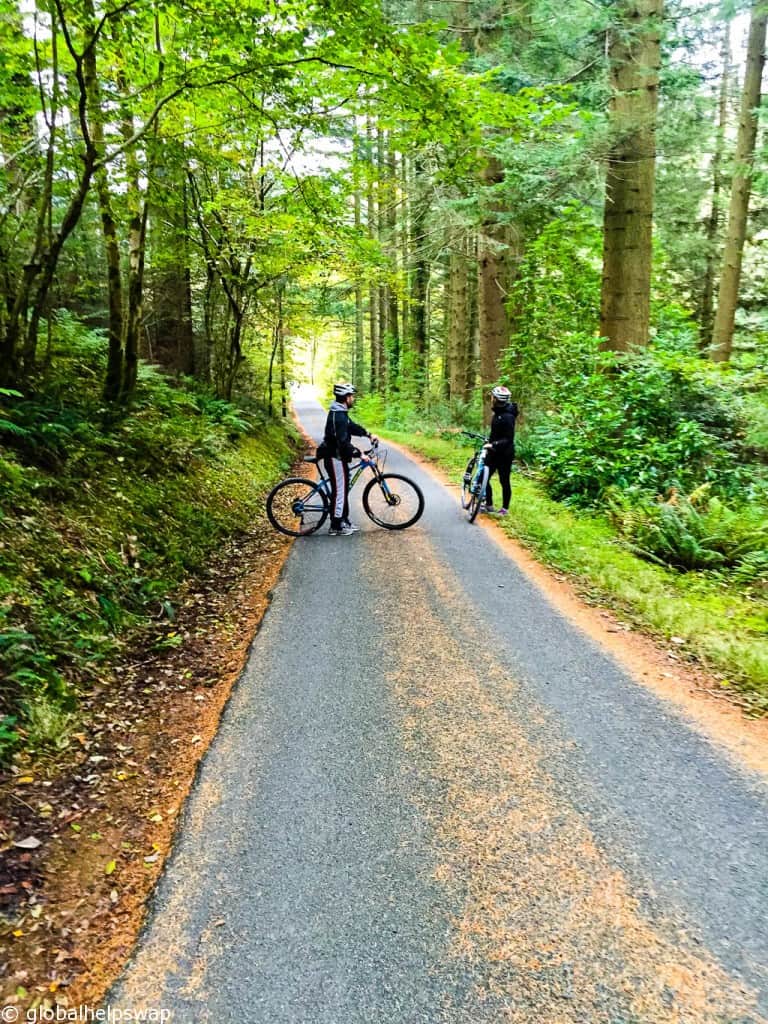 There is great camaraderie within mountain bikers. I could see why it's so popular around the world and I left wanting to do more. It's a great way to stay fit, get outdoors and have fun. It's a shame there are no mountains in London.
If you are looking for adventure, then Wales is the place to come. From rock climbing to coasteering, surfing to white water rafting, Wales ticks every box for the adrenaline junkie. I can't wait to go back.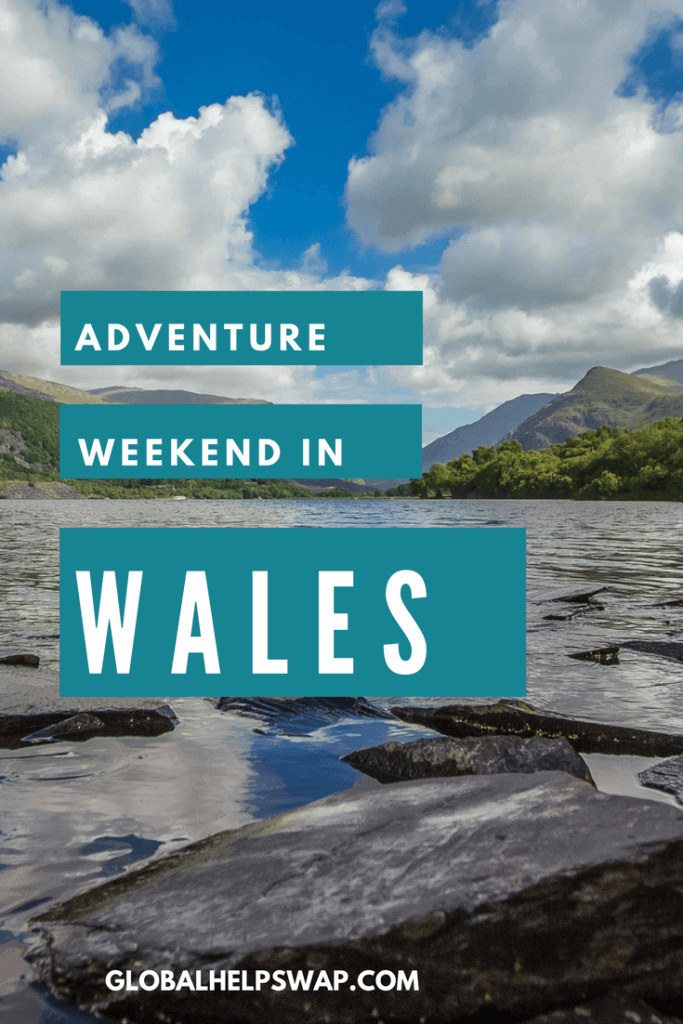 I was kindly invited to Wales by Visit Wales. As always, opinions are my own. 
#LoveYourTravels