One of the best ways to experience Scotland is by hiking. This nation may be small, but it boasts of beautiful and incomparable landscapes and sceneries.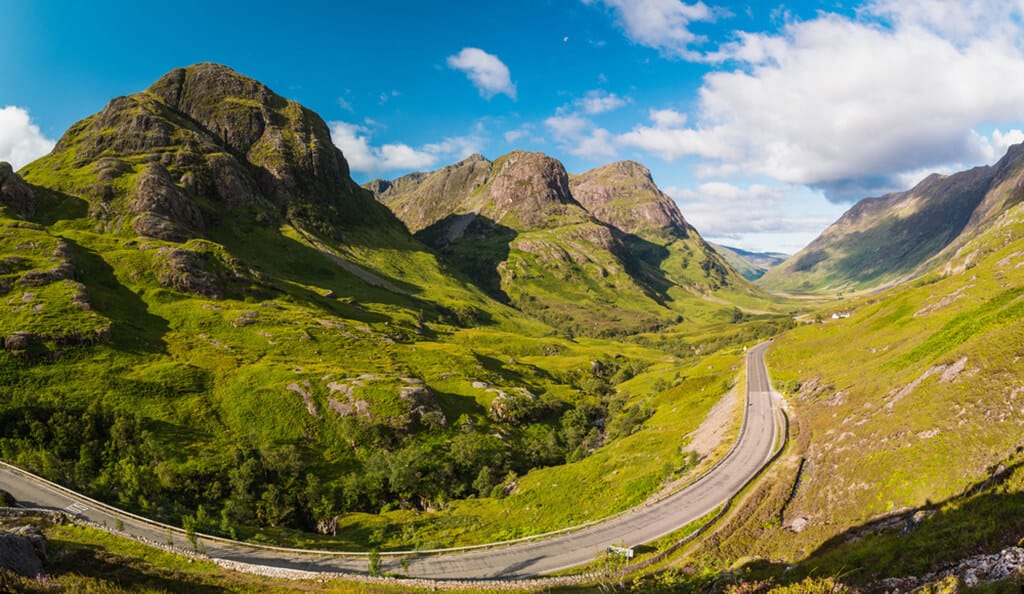 From hills to high mountains, to the forest path, Riverside, and coastal trails, you're never too far from a memorable hike. What's more is that you can choose from many trails to fit your fitness level.
If it's possible to make as many trails as you can. Scotland is truly beautiful, and each trail offers something unique.
Make sure you dress for the climate, wear comfortable hiking boots, and have a rain jacket in case of weather changes. A handheld GPS can be helpful, but not necessary. Here are some of the best hikes in Scotland that are worth doing.
Bennachie, Aberdeenshire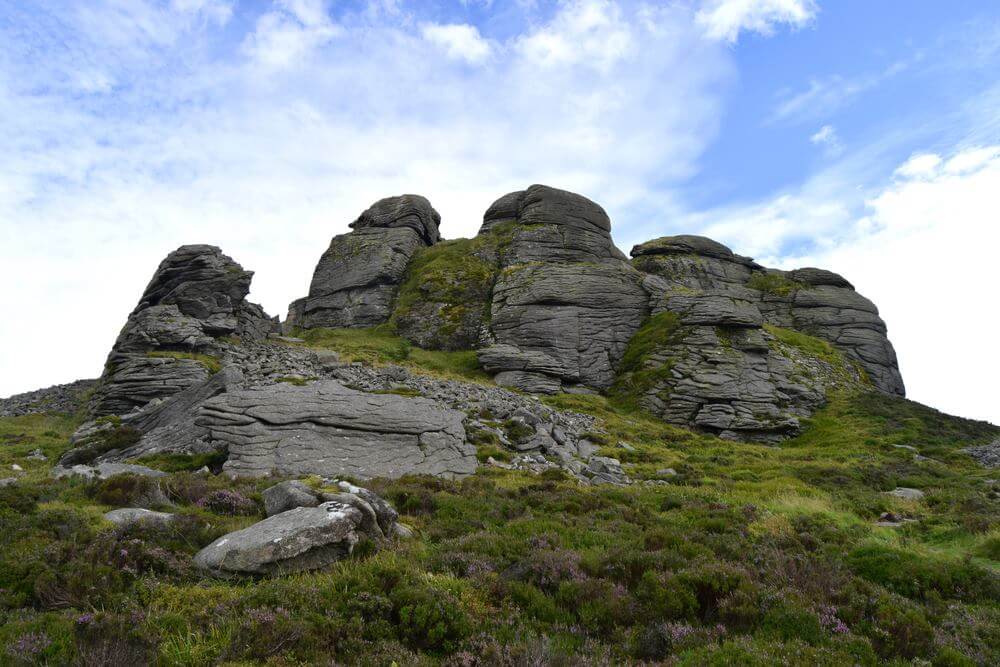 Bennachie is a bunch of hills in Aberdeenshire in Northeast Scotland. It has several peaks, with Mither Tap and Oxen Craig as the two highest ones.
On the way to the top of these peaks, you will go through clear paths of farmland, a forest rail, and some steep climbs. Near the summit of Oxen Craig, you'll encounter some tone steps. There are view indicators where you can see all the hills on a clear day.
You can continue on the nearby trails if you'd like. One of them leads to Mither Tap, which is the second highest hill.
Arthur's Seat, Edinburgh

It offers both old town and modern feels, lots of visible and hidden historical marks, and natural sights that are just as beautiful as the faraway places.
In the heart of the city, you'll find Holyrood Park where Arthur's Seat sits. Arthur's Seat offers the best view of Edinburgh. It's an ancient volcano that is 251 meters above sea level. It's also a place of an old but well-maintained Fort.
The way up the peak is quite rough ground. It's steep and rocky, but worth the effort. It's a little under 5 kilometers (or around 3 miles) and will take about 2-3 hours to scale. At the top, you have the best view of the whole city of Edinburgh.
Tentsmuir Forest, Fife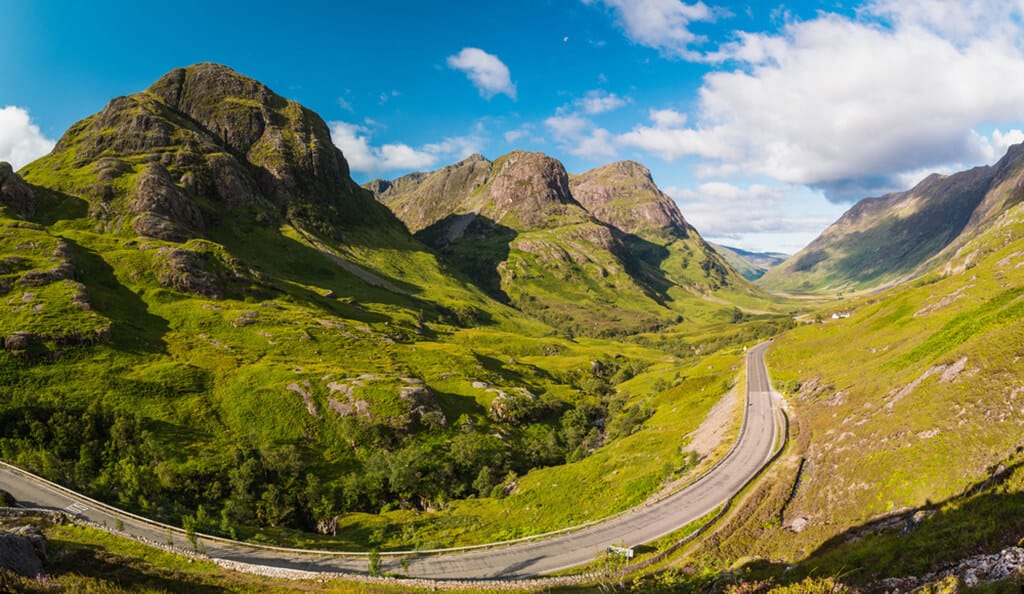 If you wanna hike beneath towering trees, Tentsmuir Forest is the place to go. It's over 1500 of pine-scented walks, plus some windswept sand dunes. It's also a great place for wildlife spotting.
Deep in the forest, you can spot some red squirrels and roe deer, while by the beach you'll see seals on the sand. Bird watching is also common here, especially because of Eden Estuary, which is a feeding ground for migratory birds.
Tentsmuir has many trails for you to enjoy and are mostly easy to moderate in difficulty. If you're done exploring the forest, go out in the wide open where there are long stretches of sandy beaches.  
Quinag Mountain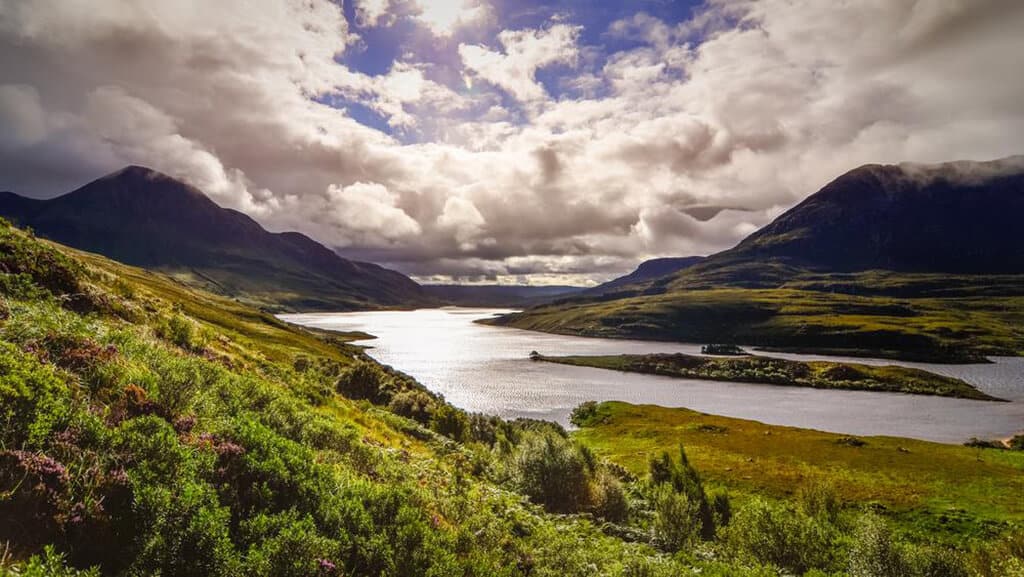 Quinag is a complex mountain that has three breathtaking peaks – Sail Gharb, Sail Ghorm, and Spidean Coinich.
These three composers the most northern Corbett in Scotland. Hiking up these mountains are one the best hill walks in Scotland. The hike is not easy, but the views are incredible.
If hiking all three is not possible, you can always just choose one or two. The short one is pretty short, so for those who are pressed for time can hike this one. The path is mostly good hill pathways.
You may encounter some steep grounds, but it won't need much scrambling. The total distance is about 8.75 miles or 14 kilometers. It will take about 7-8 hours to hike. 
Luskentyre Sands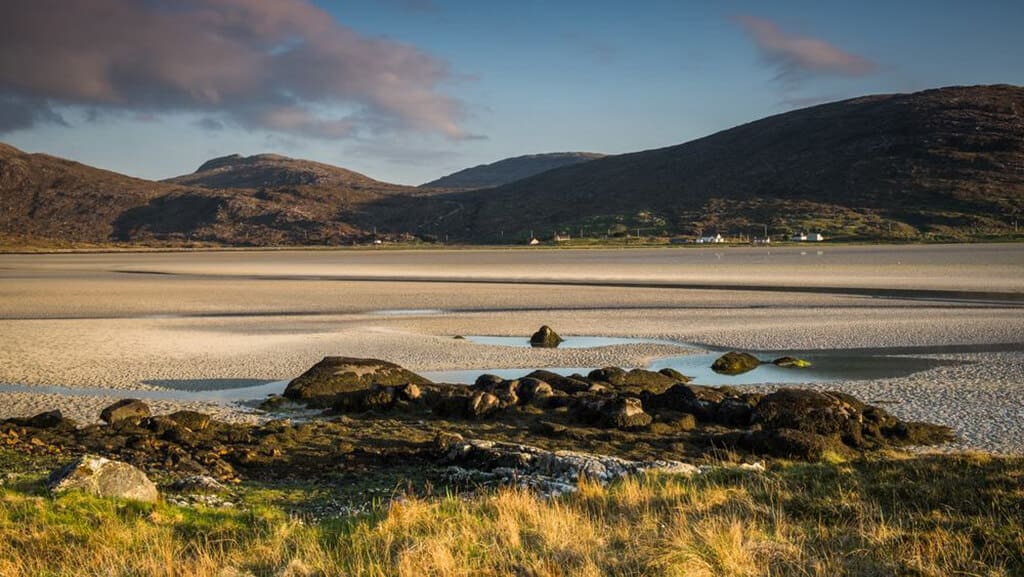 On the west coast of South Harris, you can find one of the most stunning beaches in Scotland. It's also been named one of the best beaches in the whole UK.
Luskentyre Sands offers miles of white sand and boasts of its blue-green water. From the beach, you'll have an excellent view of the North Harris Mountains.
Walking on the beach itself is already great, but behind the beach, there are beautiful sand dunes as well. You can also hike up the nearby hills for more excellent views of the sand dunes, the beach, and Taransay Island.
Arrochar Alps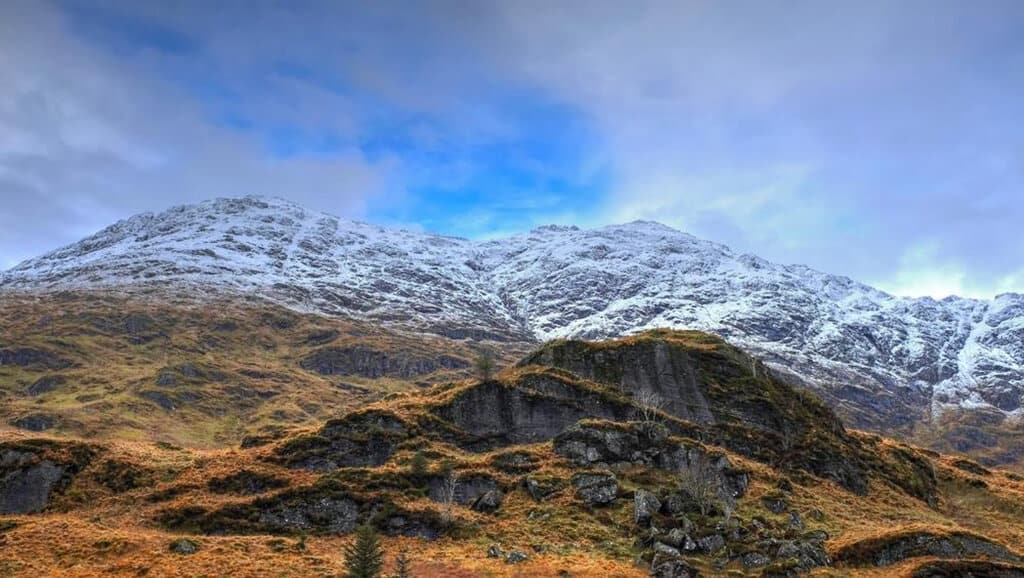 In the Argyll Forest, you can see mountains that will remind you of the Swiss Alps. Compared to the other hills and mountains in South Scotland, the Arrochar Alps have rugged characteristics.
The highest among the mountains is Ben Ime, but the best-known one is "The Cobbler." It's the lowest among the peaks, but it's popular because of the unusual rock formation at the summit.
The Arrochar Alps has a lot of different trails in different grades. You can find trails that are as short as 20 minutes and as long as 9 hours.
There are others that are in various stages. The longest one is the West Highland Way which is about 150 kilometers and is in 8 stages.
One of the most used trails is "The Cobbler," also called Ben Arthur. The path going up is initially a zigzag, making the ascent quite pleasant.
The paths are clear with some areas that are steep and rocky, especially on the path down. The total distance is around 6.8 miles, and it will take about 4-6 hours.
Killantringan Lighthouse, Portpatrick
This coastline trail leads you to the picturesque Killantringan Lighthouse. It's a simple hike, but the view is still pretty spectacular.
The trail is along cliffs and will pass by colonies of nesting seabirds. You will also go through grassy paths, and you can also follow other trails to different viewpoints.
Conclusion
As you can see, Scotland is a great place for hiking. You get everything from coastal hikes to mountains, rivers, and forests. There's a lot more trails that need exploring!
If you have any comments, suggestions, or experiences you'd like to share, feel free to do so. Use the comment section below.
About the author: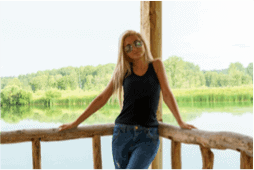 Louise is the founder of TheAdventureLand.com, where she and her associate's blog about Outdoor experiences, tips & tricks that will help you have an exciting adventure. She is also a tour guide of travel company where she learned many things about wilderness. "Let's pack our bags and explore the world!". Follow her on Twitter @adventure_howdy