A stunning 5* hotel with out of this world views.
Our journey to Hotel Casa Chameleon was bumpy metaphorically and physically. After staying two nights at the awful coastal town of Playas del Coco and then taking 3 bumpy bus rides to our pick up point we were in need for some R&R.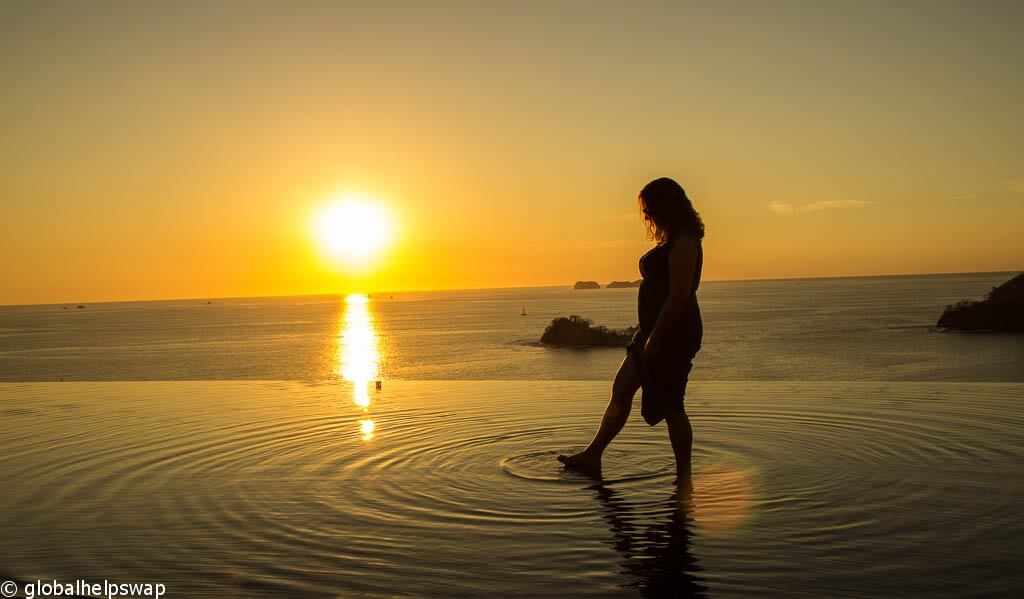 Thankfully we couldn't have chosen a better place to do so. Hotel Casa Chameleon, Las Catalinas is an adults only hotel right on the Pacific coast. After being picked up at a nearby restaurant we were warmly welcomed in the hotels open air reception area. The first thing I noticed when checking in were the plethora of board games on the book shelves. Karen loves board games so I knew she would be happy.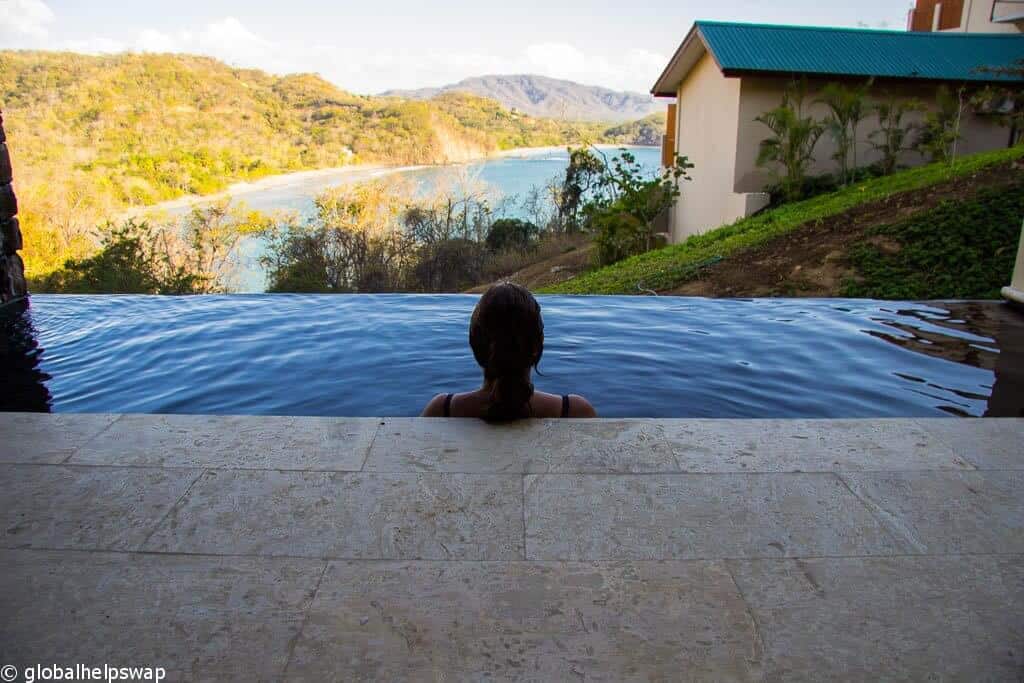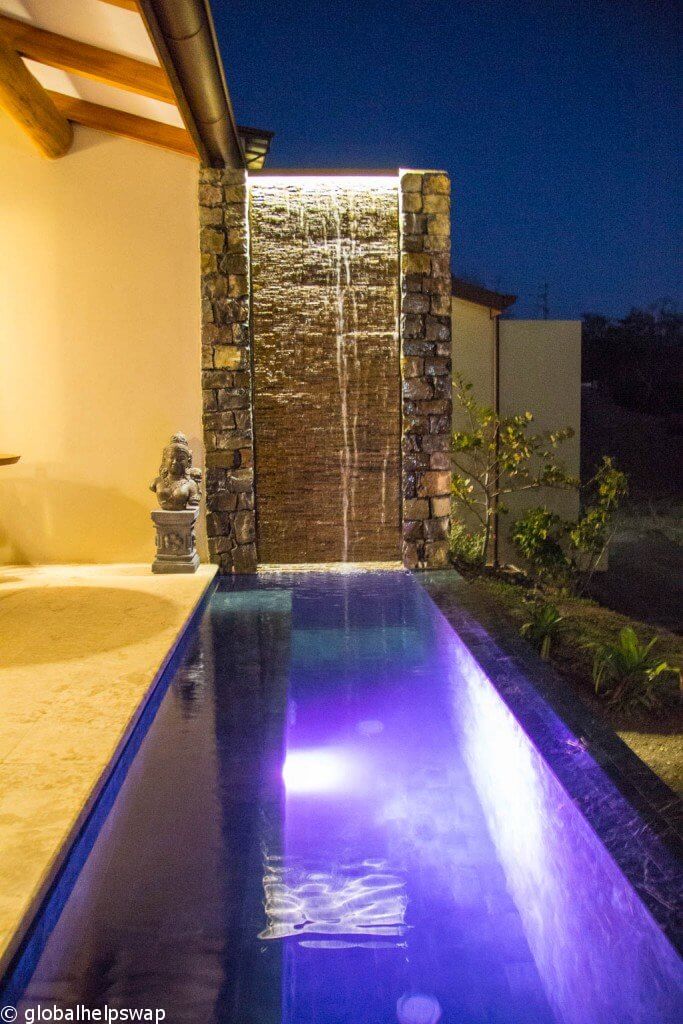 What made us even more happier was our room. All the rooms at Hotel Casa Chameleon, have ocean views either facing towards Sugar & Penca Beaches or towards the Guanacaste coast and Catalinas Islands. We had a room facing Sugar & Penca Beaches. Not only that, all the rooms have their own salt water plunge pool. We had never been in a room with our own pool so to say we were excited is an understatement. In fact, I don't think we even checked out the rest of the room after closing the door as we jumped straight into the pool.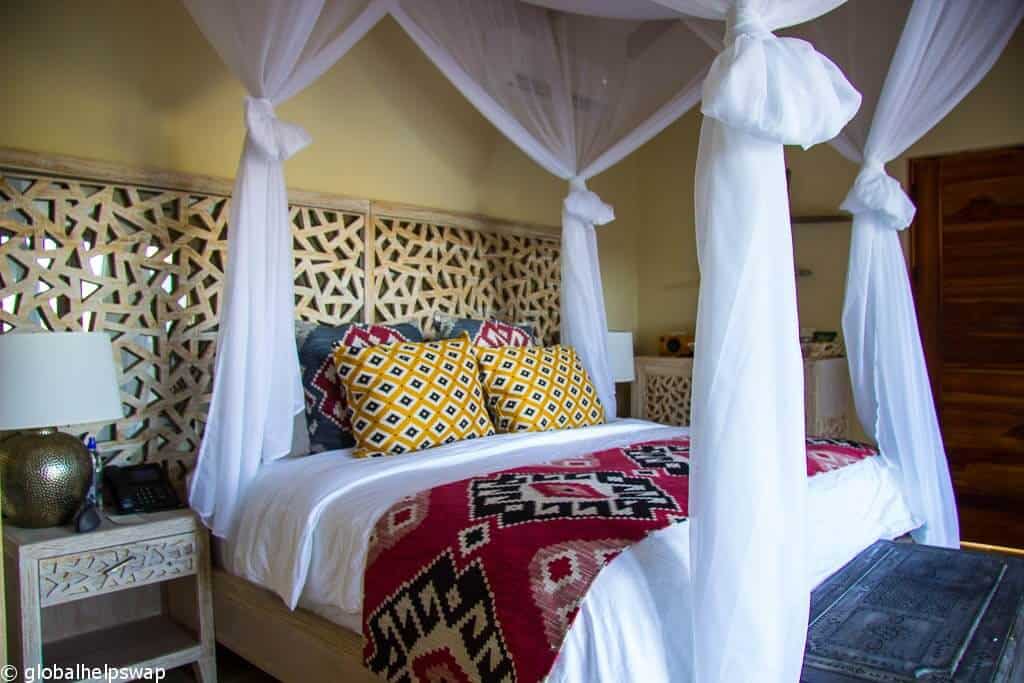 The rest of the room was classy but understated. The huge bed was ultra comfy and snug, you could see the ocean from the bed which will never get tiring. We loved the individual art pieces in our room, in fact all around the hotel are quirky art pieces. All the toiletries in the simple bathroom are organic and local. The one thing about the bathroom I would mention is the fact that when you shower people can see you. We love the fact that you can shower whilst looking at the ocean but not all guests would be comfortable showing off their birthday suit!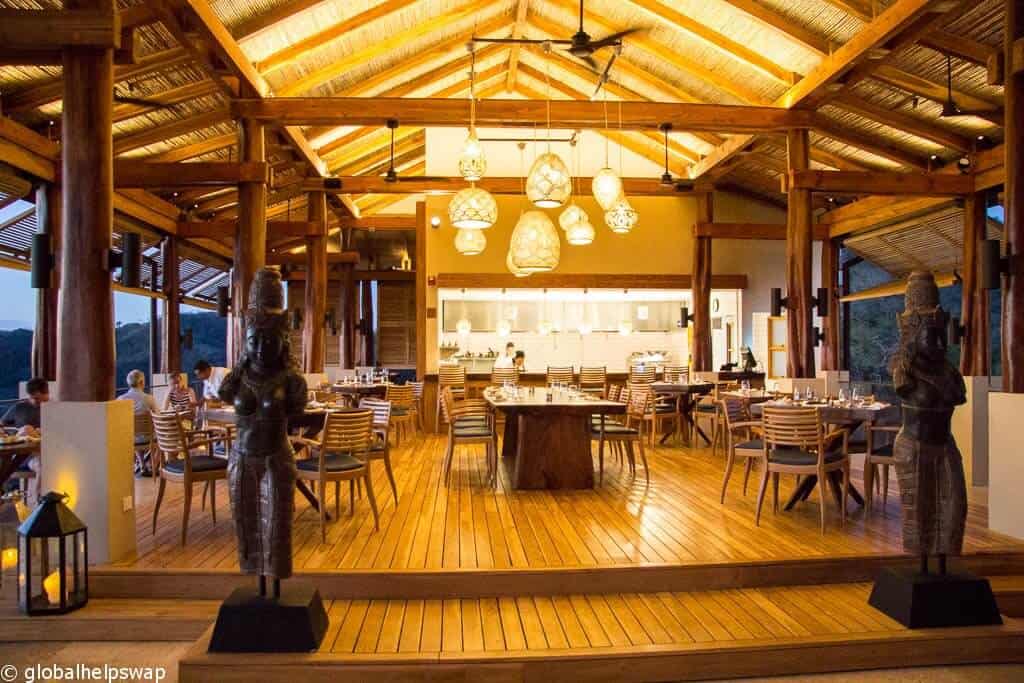 Another highlight of our stay was the food. Sentido Norte the hotel's restaurant serves up delicious meals from morning till night. Not surprisingly with ocean all around the emphasis is on fish and seafood. Memorable meals were Chicharron (fried pork) with mashed avocado, tomato salsa and eggs. Ceviche, and the Poke (raw tuna, sticky rice, mango and avocado).
One day Karen kindly got invited into the kitchen by the head chef to learn how to make octopus ceviche with chorizo. It was a great experience, especially for me as all I had to do was film it and then eat it. You can watch the live recording here: Live Cooking Class from Hotel Casa Chameleon Las Catalinas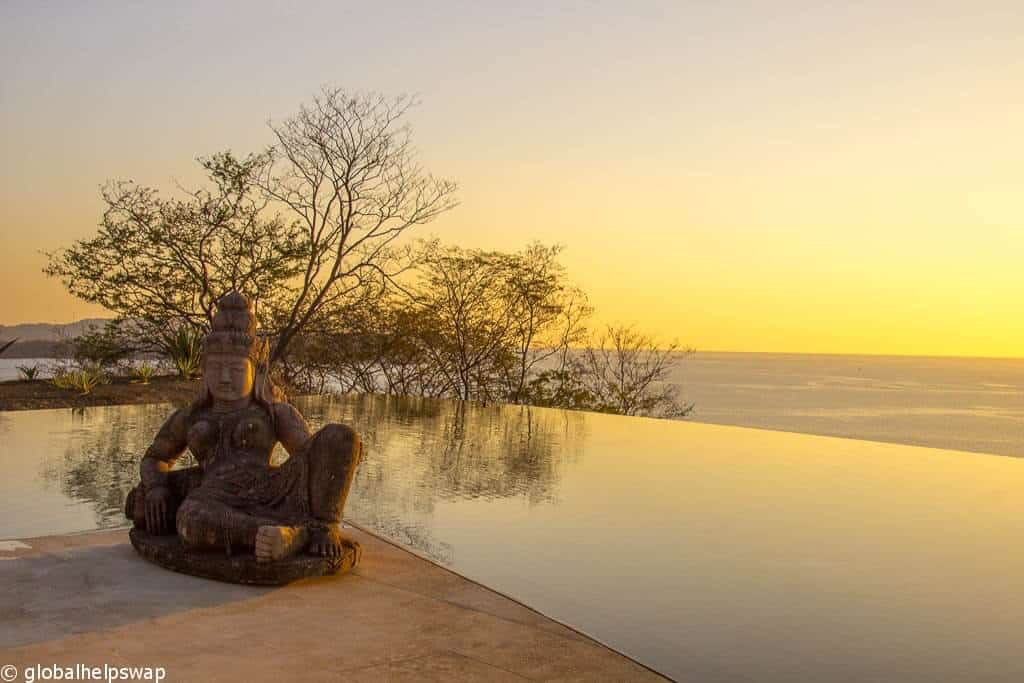 Hotel Casa Chameleon is not just about lounging around though. If you heart desires you can book a range of adventure trips either on land or ocean. From ziplining to biking or from surfing to diving, the hotel can arrange to have your heart pumping slightly faster.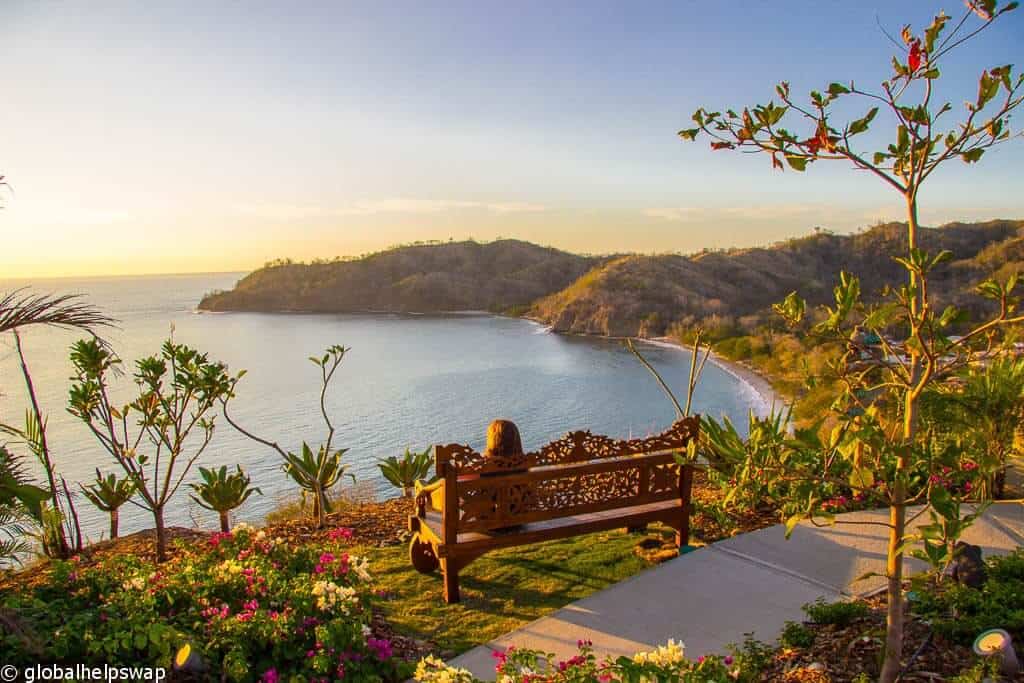 If wellness is what you are after then the hotel can accommodate you too. They have various massages on offer as well as facials and morning yoga.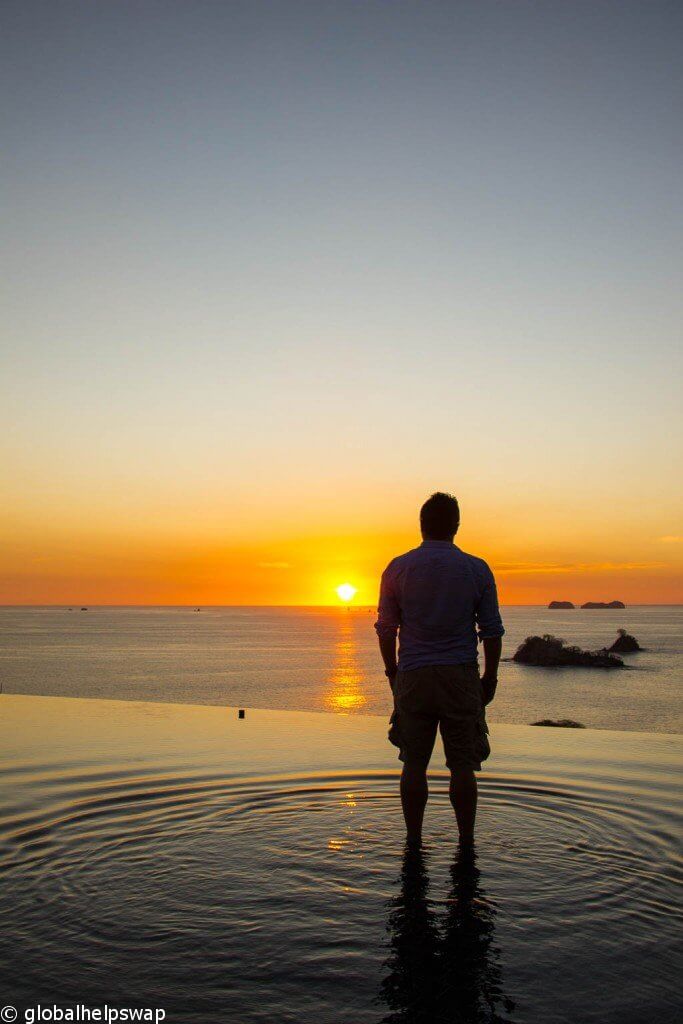 We didn't partake in any of these activities as we had been running around Costa Rica and Nicaragua non-stop for weeks. No, we were water babies during our stay at Hotel Casa Chameleon. If we weren't in our own pool we were in the amazing main pool.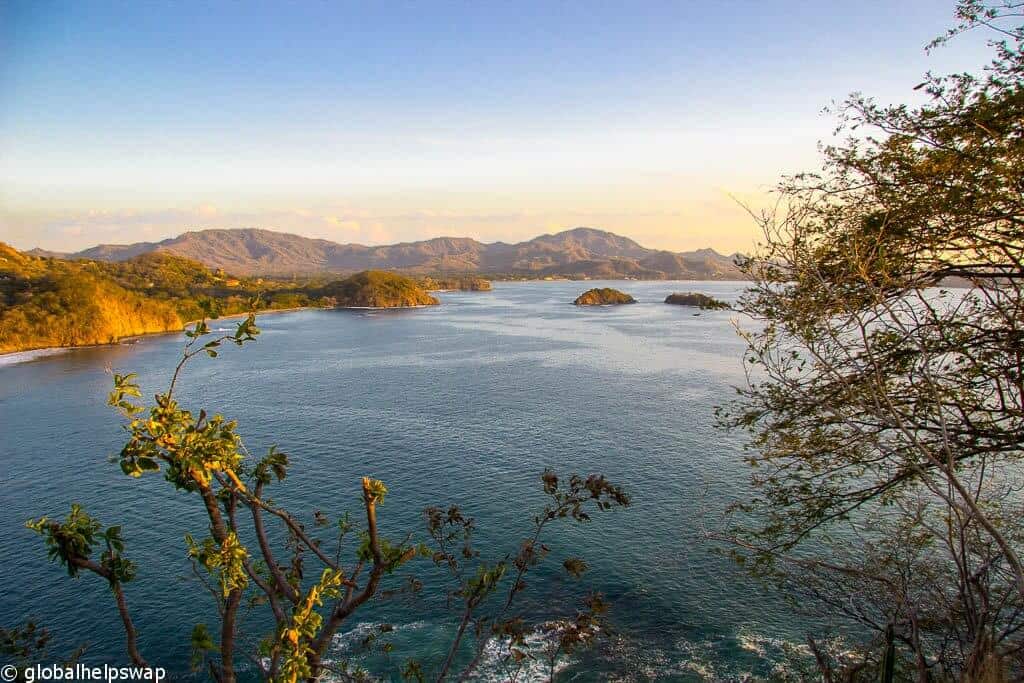 All the Casa Chameleon Hotels partake in green initiatives. From water saving to tree planting, composting to lighting. All of their cleaning products are eco-friendly and their food supply is only with sustainable companies.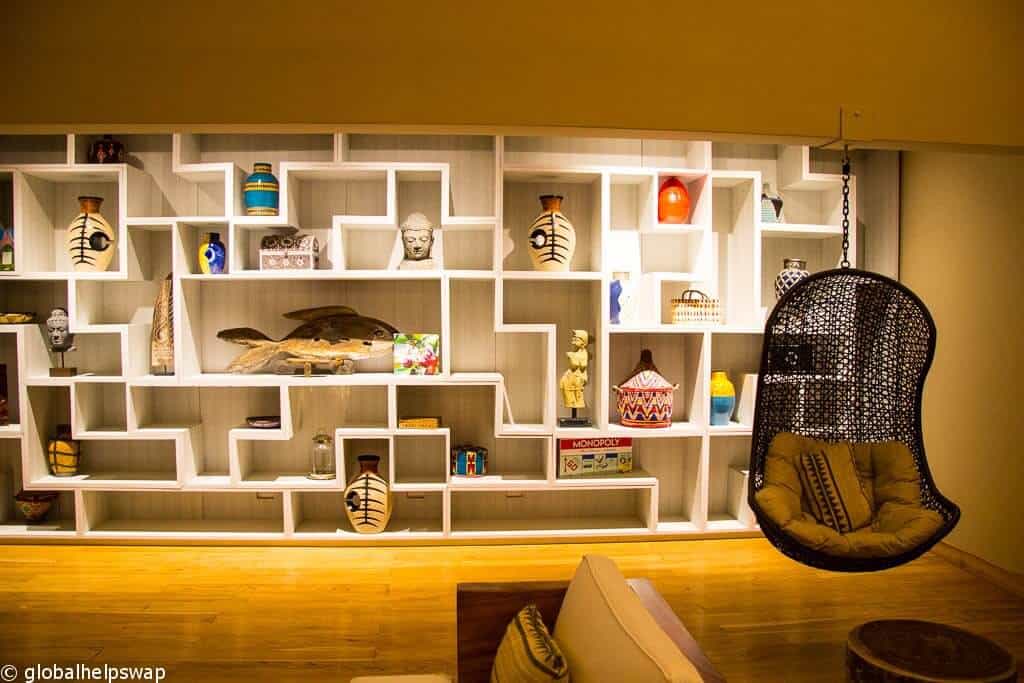 If you are visiting Costa Rica and are looking for a hotel that offers warm friendly service with 5* facilities, the Hotel Casa Chameleon Las Catalinas is for you. Check for latest prices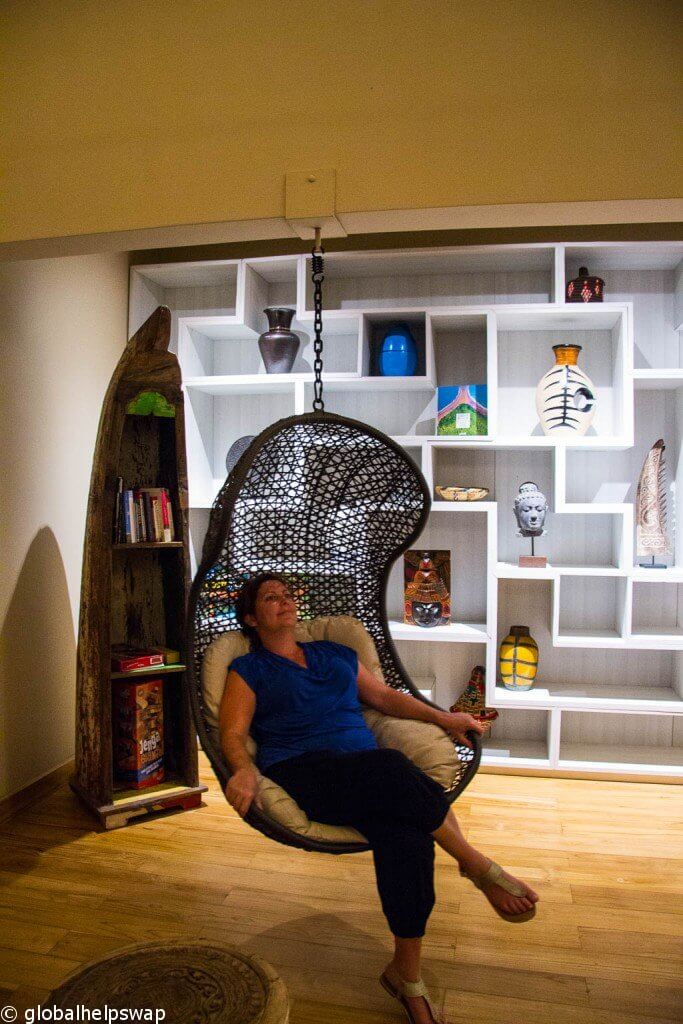 #LoveYourTravels
*Accommodation was provided by Casa Chameleon. As always, opinions are our own.