Dropping out and looking in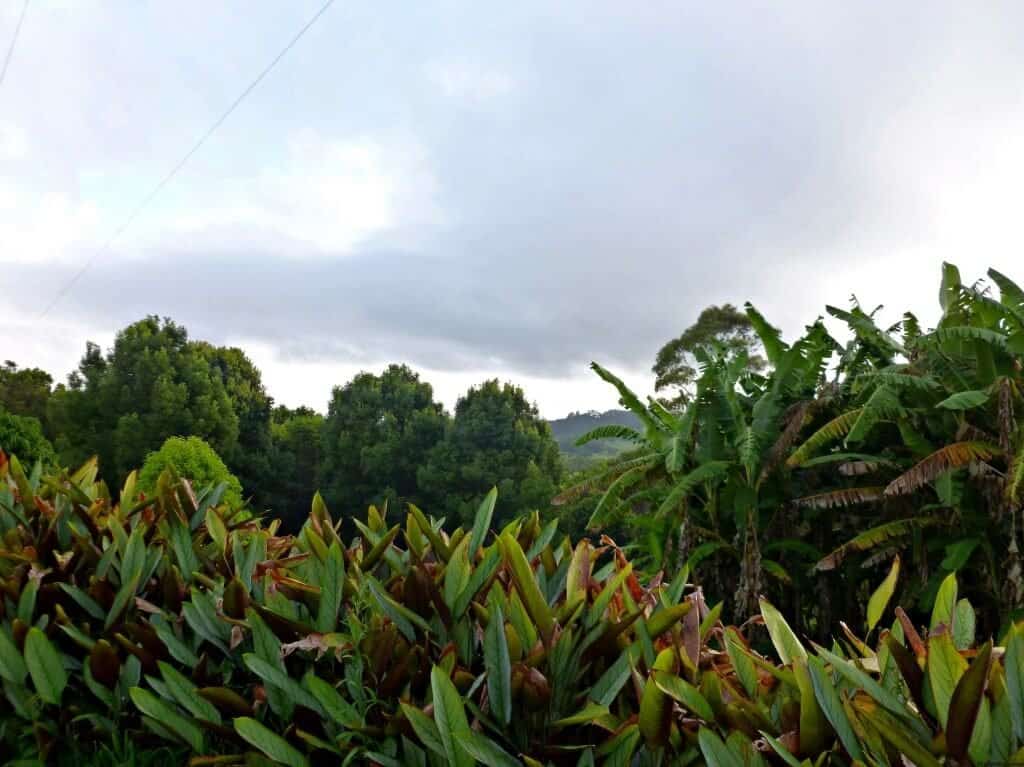 One of our most unusual volunteering experiences was when we volunteered at an Ashram in Australia. If you are not sure what an Ashram is, they were originally built in India mainly for Hindu followers but they became really known in the Western World in the 1960's when the Beatles stayed at one in India. So the modern day ones are kind of like a commune but of course there are loads of types.
Even though I am really interested in that particular era ( late 60's counter culture ) I was less enthusiastic than Karen on going to the Ashram. Not because I was worried or close minded about the thing, it was mainly because I didn't think I needed to meditate and learn to just "be". I think I have that part of my life sorted (some would say too sorted!). I very much live in the moment bit I have to say that our ashram experience was brilliant and I am sure it will be something we will do again. We both learnt at lot during our short stay and met some incredible, inspiring people.
The ashram we stayed in is 45 mins away from the hippy town of Byron Bay and is on a 100 acres of land. It was opened 20 years ago by an incredible Italian man when he was 62! He is now 82 and has more energy than Karen & I put together and looks like he is about 60! It just shows you that you can abstain from meat ( in his case for the last 50 years) and still stay strong and healthy. It also shows you that you can begin an amazing journey even if you are in your 60's.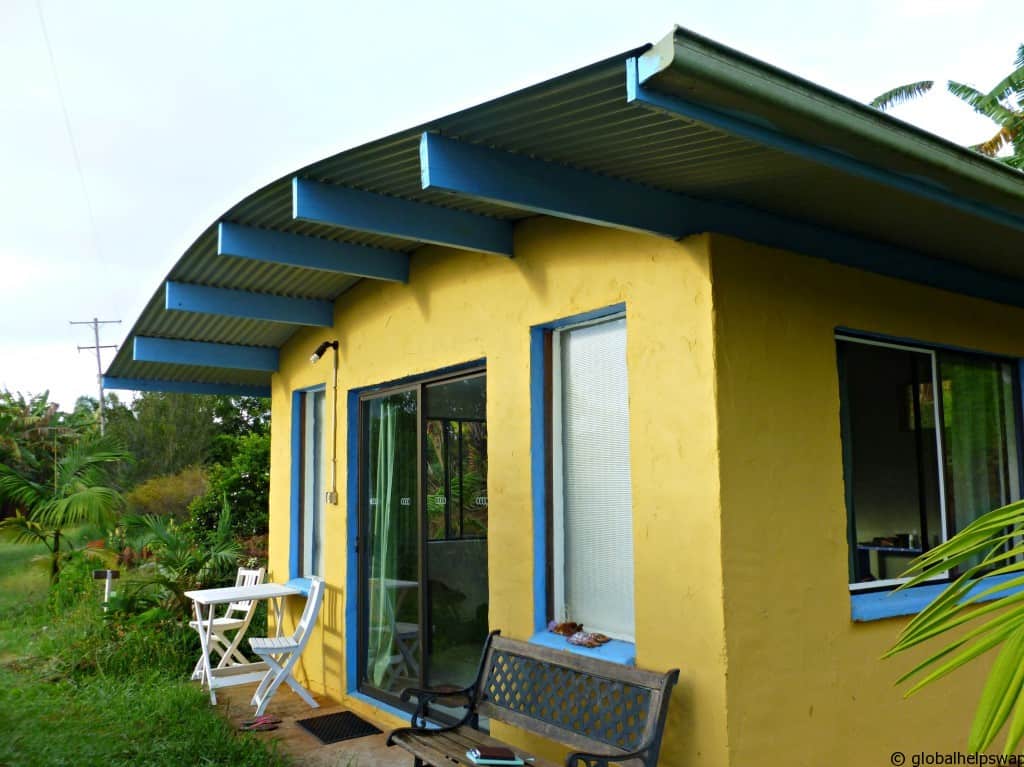 Basically for the last 20 years, the ashram has been welcoming people from all over the world. You can stay as long as you like ( we met people from Ireland who had been there for a year and a half!) as long as you follow the basic rules of the ashram which are: You will eat only vegetarian food, no booze or drugs and you will attend the evening meditation sessions. That's it. If you want it to be for free, all you have to do is around 4 hrs a day of work and you can stay as long as you want for no money. Amazing.
A normal day for us would be waking at 07:00 and having breakfast. Work started at 08:00 which was either gardening on the beautiful land or painting one of the buildings. 12:30 was an amazing lunch. Then we were free to do what we wanted until 19:00. Normally at 15:00, there would be walks in the woods or to the river, or if it was raining an afternoon session of meditation. It was a lovely week. We had our own bungalow overlooking the green fields which had wild Wallabeys going past every morning and afternoon.
So what did I learn? Well I learnt that there are lots of types of meditation. I always imagined that meditation consisted of sitting cross legged and remaining quiet but actually there are meditations with dancing, meditations with instruments and loads more. My favorites were the aforementioned instrument meditation where the group all played a different instrument and we took it in turns to lie in the middle of the circle and feel the energy of the room. It was very cool, you could feel the vibrations of the drums under your body and identify each person by the sounds they were making. Another favorite was the staring meditation where you looked into somebody's eyes for 3 minutes without talking or looking away. It was lovely, you really connected with people by just properly looking into their eyes.
I learnt that we do not have to live all the same way. There are many options out there and all we have to do is open up our minds and hearts a bit more to discover them. I learnt that there are many people out there like Karen & I who have the same values as us and live by them. I learnt that it's never too late to follow your dreams or to start a new venture. I learnt how important it is to connect to nature and just appreciate how everything is interconnected. I learnt that love can take you a long way.
I also learnt that vegetarian and vegan food can be delicious! This coming from a self confessed foodie. It's true, we had amazing food every day and I felt a lot better for it after the week had ended. 
The final thing I learnt was something that I already knew. Karen & I took it in turns to sit with Samaya ( The Italian guy ) and just have a chat. He said the most lovely thing to me. He said that he did not need to give me too much advice as he can already see that I am living my life on the right road. He then said that I should open up my own Ashram in England as I bring people together and that I was the first person in 20 years he has said that to! Wow, I was choked for words. So basically I now want you to call me Guru Bodhan! ha ha. Only kidding.
On our last day, Samaya was talking to the whole group and said the perfect words that Karen & I needed to hear. 'In life we need to take risks. That is the only way we can feel alive, feel the real juice of life. If you don't take risks in life, you'll never lose any money, you'll never get hurt, you'll rarely make mistakes. But you'll also not truly live'.
It took just that to take us from fearing the future to celebrating the fact that we have chosen to do it our way. True we don't have any guarantees that we'll be able to pay the rent, and who knows we may even have to sleep on one of your floors in the near future, but will that be such a big disaster?
I think the real disaster would have been for us to throw away the sense of freedom we felt over the 18 months we travelled and got nice secure jobs that didn't exactly fulfill us just so we could make sure to pay our rent….
So here's to taking risks and living!
So you see there are many types of volunteering out there. What would be your ideal volunteering experience? Leave us a comment and let us know.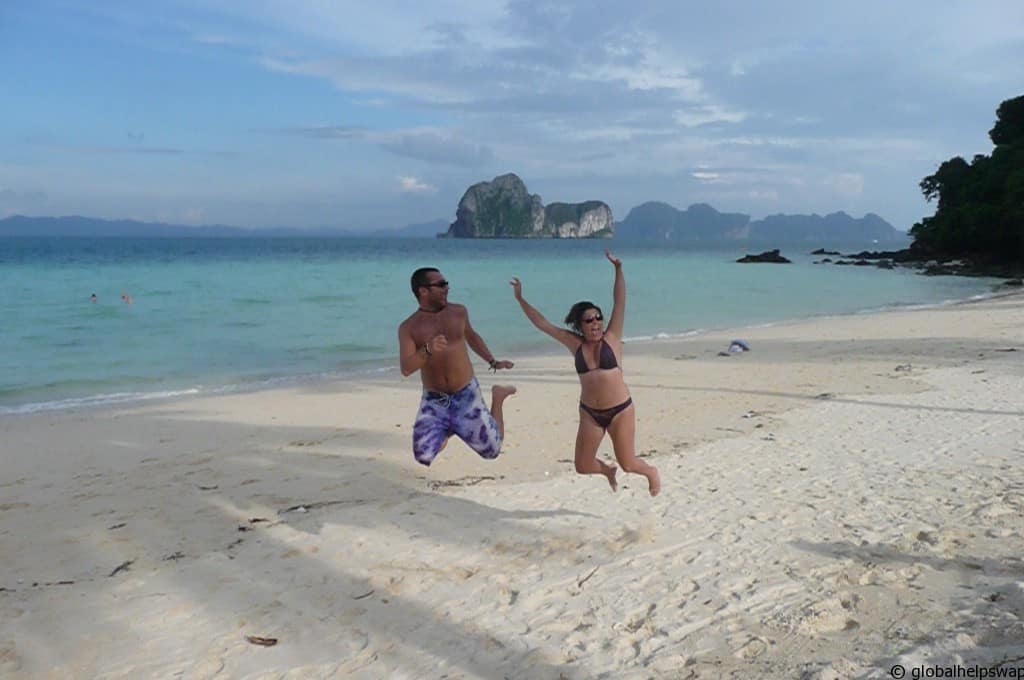 If you would like to receive blog updates direct to your inbox, please click here
Have a great weekend.
Peace & Love
Paul
globalhelpswap
help your way around the world
Related articles