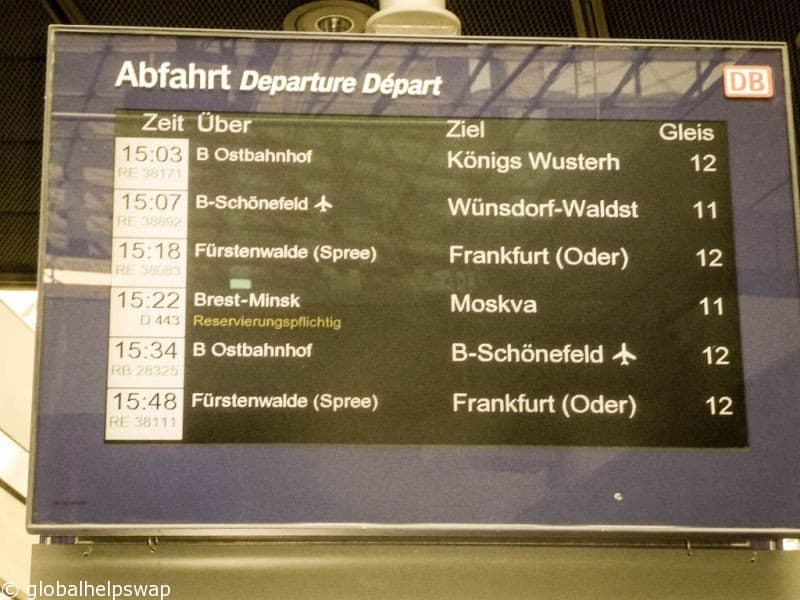 How we nearly starved on our first long train journey
"Hello, can you tell us which way the food carriage is please?" "Niet." Came the reply. "No, you can't tell us?" we quizzed. "There is no food carriage", came his answer. Oh oh, we have just got on a train and all we have is a bottle of wine and some tuc biscuits. Thus began our 27 hour journey from Berlin to Moscow.
It was day 7 of a 18 month world trip and we were going to starve within our first week! How can a 27 hour train journey have no restaurant carriage? The conductor did inform us that a restaurant carriage might be added in Belarus but that was 20 hours away. What were we thinking bringing just tuc biscuits? We don't even eat tuc biscuits! The wine of course was not even questioned. How embarrassing, there we were thinking that we are seasoned travellers and we can't even take a train journey without starving.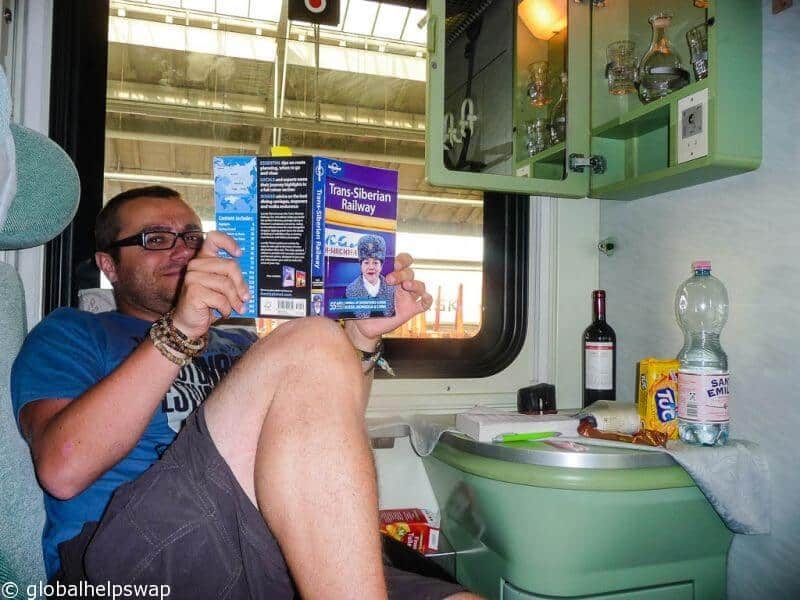 Our room was lovely though. It was the only time we had our own room in the 18 months we travelled overland. We did not book it, so we are not sure if we got upgraded or there was a mistake in the booking process. As the train started to pull out of Berlin HBF we looked at each other forlornly. Karen and I are real foodies and the thought of just having biscuits for dinner, breakfast, and lunch almost brought tears to our eyes.
In the end, there was nothing we could do so we just decided to drink the wine really quickly and ration the biscuits. We were hoping to sleep for most of the journey after drinking the wine so rapidly. As I lay on my bed watching the German countryside roll by, I thought to myself that this is how travellers lose weight when they are on the road! Then there was a knock on our door.
I answered, and standing in front of me was a Russian man in his 50's. He said he had heard that we had no food and has brought some of his. We could not believe our ears. We quickly invited him in to our room and offered him a glass of wine. He spoke excellent English and we chatted for a little while. In the end he gave us bread, cheese, eggs, crisps and even chocolate. I could have kissed him! We offered him money for half his supplies but he wouldn't accept any. After he left we were slightly shell-shocked. We shamefully had many preconceptions about Russians and generosity was not one of them. We soon learnt during our 3 weeks in Russia that this incident was not a one-off.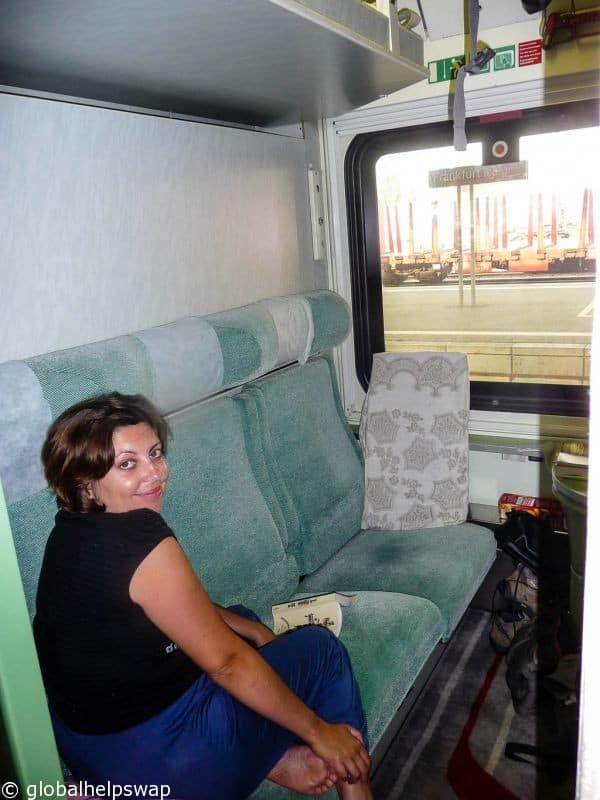 We soon dived into our feast but tried to keep our portion sizes down as the train we were on was prone to delays. In the early morning we felt the train judder which meant that they were attaching the restaurant carriage! We went down there after a few hours excited at the endless possibilities on the menu. Our excitement soon evaporated when we walked into the carriage. It was dingy, dirty and unloved. They only had one thing on the menu which was eggs, cheese and bread. We ordered it even though it cost a fortune (around £15).
We had one more incident before we made it to Moscow. While we were still in Belarus, we stopped at a large station. I asked a conductor if we were going to be there long and he said that we will be there for 30mins. Excellent, enough time to get supplies I thought. Technically, I was not allowed off the train as I only had a transit visa for Belarus but who knew. As I walked down the huge concourse, something inside didn't feel quite right. I can't really explain it but my intuition was telling me to go back to the train. So I did, and as I got back on at our section, the conductor blew his whistle!
I would have been stranded in Belarus with the wrong visa. I had my passport and credit cards on me, so there might have been a way out but who knows what would have happened. Karen would have been stuck on the train without her passport and money. We gave the conductor a right rollicking. He just shrugged. So if you ever get on a long train journey, please make sure you take enough food with you and never, ever get off in Belarus!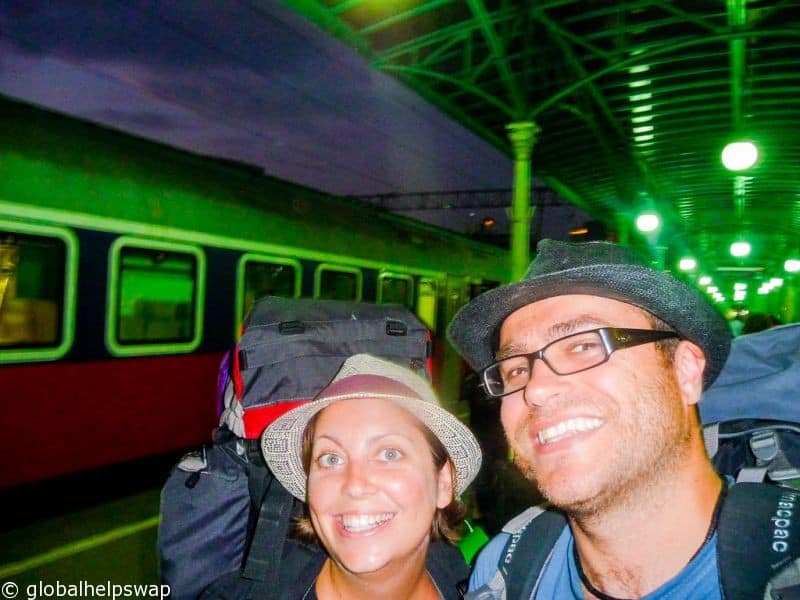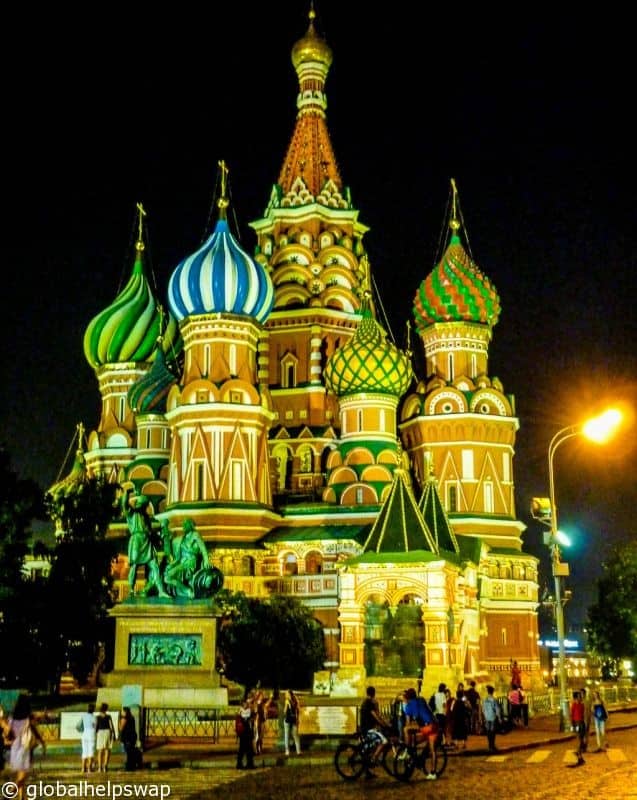 P.S. Most responsible travellers who read our blog sign up for regular updates. You can join them by filling in the orange box below.
#LoveYourTravels