Luv Tulum Hotel, the perfect place to relax.
On our trip to Tulum we spent a night relaxing at Luv Tulum. If you're thinking about booking a room at Luv Tulum read about our experience here and why we think this is a great place to relax.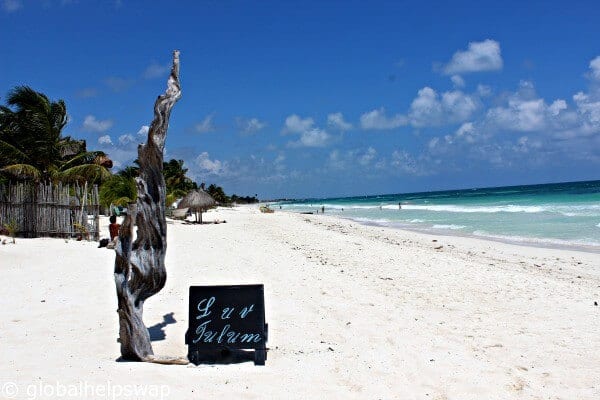 We only had one day to spend at the wonderful Luv Tulum hotel before we had to head off to the island of Holbox but one day was all we needed to recharge our batteries at this ultra laid back eco-hotel. We chose this place for two main reasons. Firstly we loved the green credentials of this hostel and secondly we were impressed by the Luv Tulum reviews we read.
Luv Tulum Hotel is a family owned eco hotel situated on the white sands of Tulum facing the turquoise water of the Caribbean. With only 12 rooms the hotel is quiet and intimate. All of the 12 ocean front rooms are carefully constructed in the local Mayan style, with fabrics and furnishings from the Chiapas highlands.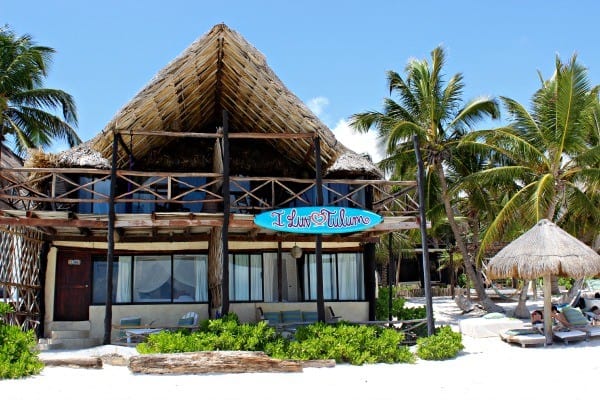 The twelve individually designed rooms at Luv Tulum are simple but stylishly furnished. Each room comes equipped with organic spa products, soft linen and a fan. 


The hotel is 100% powered by solar energy and all the bathrooms are supplied with carefully filtered ground water, natural salt, 100% hypochlorite free. Luv Tulum Hotel also supports the conservation of marine turtles using turtle-safe beach lighting and nest protection systems.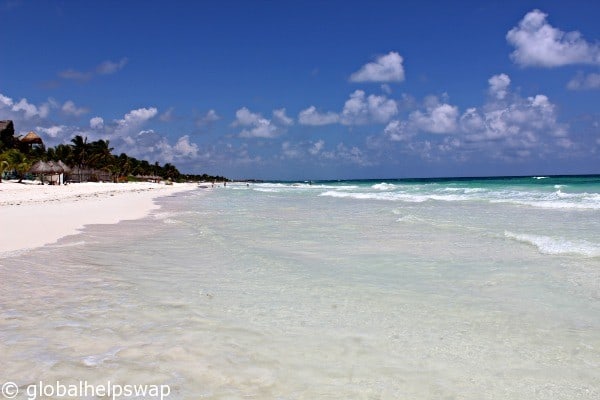 The hotel has an on site restaurant serving handmade artisan tacos, freshly caught fish and delicious healthy homemade pasta. The hotel uses locally sourced ingredients. They even have their own dedicated fisherman! All the fruit is grown by indigenous Mayan farmers and the coffee is 100% Organic.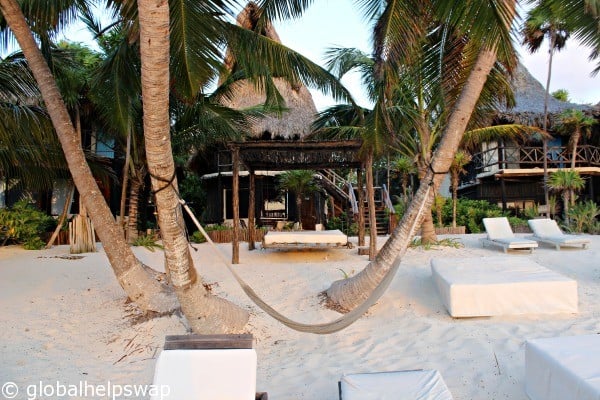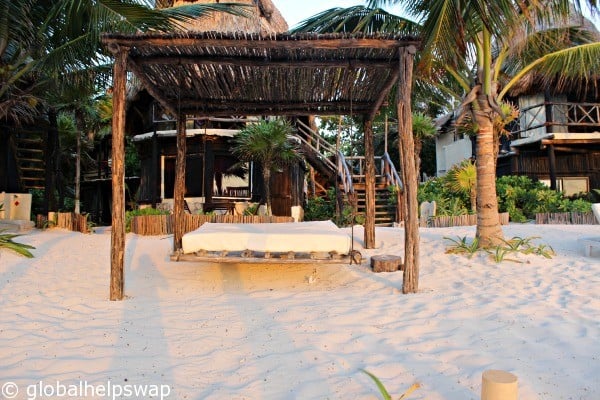 Luv Tulum is perfectly situated on a beautiful stretch of beach between Tulum's Mayan ruins and the breathtaking biosphere reserve of Sian Ka'an. The sunbeds are probably more comfortable than your mattress at home! To make you feel even more decadent you can order cocktails, beers and fresh exotic smoothies right from your sunbed. Everybody needs a bit of R&R now and again.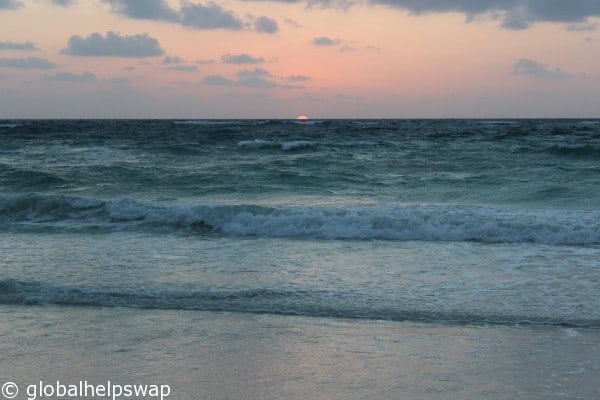 As we were leaving so early, we had the perfect excuse to wake up and catch sunrise. Luv Tulum Hotel is in the perfect position to watch it. We were the only two people on our stretch of beach and there was a beautiful stillness all around us.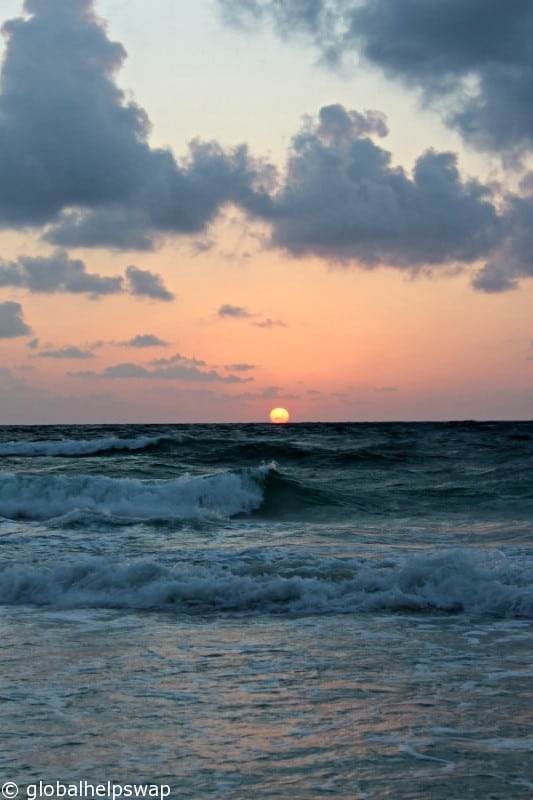 Like most people we have watched a lot more sunsets than sunrises. I suppose the main difference is the amount of people around you. Normally we are surrounded by people when its sunset but only the dedicated wake up for sunrise!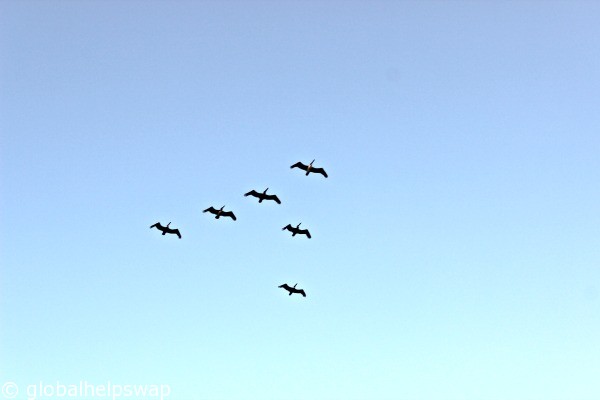 Talking about dedicated, these guys were up early too. The early bird catches the worm they say or in this case it's probably the fish.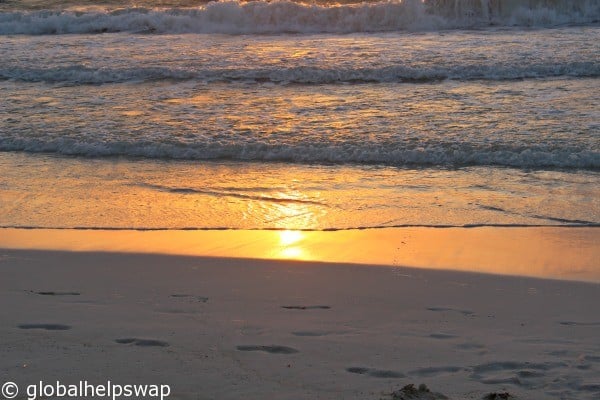 We had a lovely stay at Luv Tulum even though it was short and sweet. The staff are dedicated and passionate, the rooms all face the Caribbean and they make great cocktails! What's not to Luv? (Sorry about the pun.)
To book a stay at Luv Tulum Hotel just click this reservations link.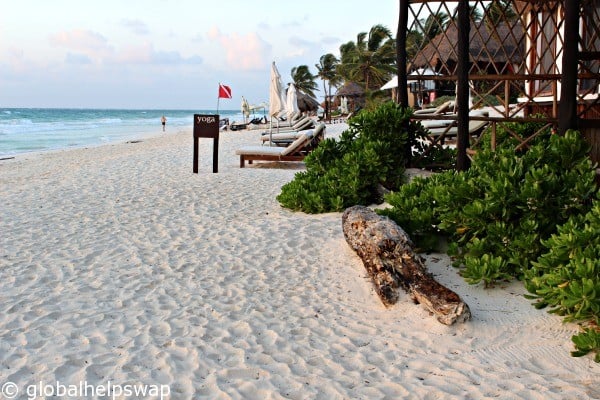 Disclaimer: We were kindly invited as guests by Luv Tulum Hotel. As always all opinions and thoughts are our own.
#LoveYourTravels