Responsible Travel
This week's responsible travel interview is with the wonderful Footsteps Eco Lodge, Gambia.
How many of us have visited a destination, realised that the cheap vacation we're on is the result of overworked, underpaid staff, and by the end of the trip wanted to do something about it? Well, David the owner of Footsteps Eco Lodge, not only thought about it, he also followed through with his idea. Along the way he proved that if you have the will and desire you can create a successful business the sustainable way. We recently caught up with David, here's what he shared with us.
1. Congratulations on winning a World Responsible Tourism Award. What was your reaction when you won?
Myself and all the staff at Footsteps were huddled around a laptop waiting to hear who had won an award and when Footsteps' name was mentioned I felt about as proud as any person could be of our staff and that our achievement had been recognized internationally.
2. What inspired you to start your business?
Footsteps started as an idea following a holiday to The Gambia in November 1999. It was during this holiday I began to question how I had managed to get the holiday so cheaply and before the end of my stay I knew why.
It was because the staff working at the hotel were paid very little and had no benefits such as holiday and sick pay. To my horror the hotel staff were simply out of work for 6 months each year meaning their children couldn't afford to attend school full-time.
There was no money for medical care if they were sick, new clothes were a luxury and food was scarce. This didn't go very far to enhancing my experience knowing that effectively I had taken my holiday at someone else's expense.
Before I had even returned to the UK I had what was the beginning of an idea to try to create a business that offered as much for the local workers as it did for the visitor. Please see: Our promise to you
Funding this project was something I thought I could achieve whilst still continuing to live and work in England but I was wrong. Very soon after buying a plot of land in Gunjur and starting to build, it became apparent that the project was running way over budget and left me with two choices, a/ to stop and b/ sell up in the UK, leave my job and commit to Footsteps full-time ~ I chose the latter.
There were no grants or outside funding available for this project.
By the end of the build we had an Eco Lodge built on sound principles with happy local staff on permanent year round contracts, fair wages and conditions.
Happy staff = trustworthy staff and these days I return to Europe for approximately 4-5 months each year to market and promote the lodge.

3. Why did you choose to go down the responsible travel route?
I was given some advice from a friend who told me " If you want to succeed in Africa make your business Good, Honest & True", this in essence was exactly my purpose and I wrote it into our mission statement meaning from that point onwards all decisions were bound within these guidelines. Please see: Mission Statement
We applied good, honest and true to our employment strategy meaning all our staff are local and progress internally, our pricing strategy meaning that our guests get what they deserve while our staff get what they deserve and our lodge building strategy meaning that we don't operate noise and air polluting generators or employ water flushing toilets which contaminate the drinking supply.
This meant looking at everything differently. How would we deal with employment strategy, would we follow the crowd and employ staff on temporary contracts or would we offer permanent salaried positions giving security and the ability for workers to plan their and their children's futures.
How would we treat our toilet resource? Would we flush it away causing a problem or utilize our resource effectively removing the problem and creating a sustainable resource for enriching our soil?
How would we get our power? Would we burn fossil fuels creating pollution and noise via a generator or would we take our power from the sun and wind ensuring sustainable clean and quiet power which encourages wildlife and birds to visit?
Our eco pool is one of a kind in Gambia, no small feat to filter water using no chemical and powered by the sun in a country that enjoys 9 hours sunshine and an average temperature of 32 degrees. It serves as an educational tool for students visiting and here in The Gambia.
Our pool attracts not only nature lovers and birding enthusiasts but also thousands of birds. Responsible Travel is being Good Honest & True.

4. What is your one tip for someone who wants to travel more responsibly?
Go local, by doing so you will meet interesting people , experience different cultures, place your money where it is needed and leave only your Footsteps behind.
5. What has been your most rewarding outcome from choosing to practice responsible travel?
My own personal rewarding outcome has been seeing the children of my staff grow into adults who have received full-time education as a direct result of our employment policy. Dodou Touray is the general manager at Footsteps, when he started working with me in 2001 his wife was about to have her first child , a boy called Modou. I have seen the difference a full-time education and a steady household income makes. Modou and the many other children and people who are connected to us will one day soon I'm sure make their mark in Gambia's history.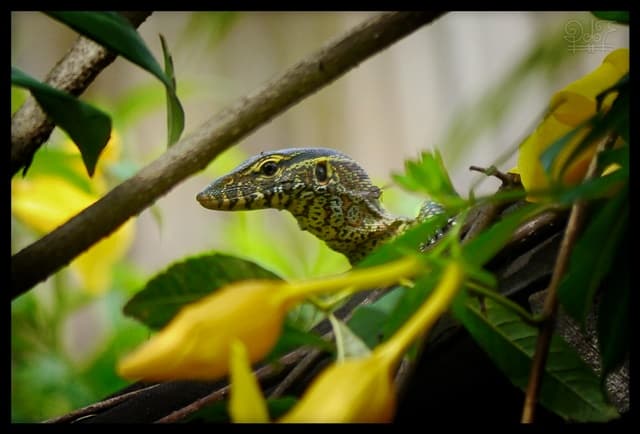 Thank you David. What an inspiring man and inspiring place. Gambia and Footsteps Lodge has suddenly shot up our "next to visit" list.
Do you know of a responsible tourism business or charity that deserves be highlighted on our 5 minute series? Let us know by sending an e-mail to paul@globalhelpswap.com
P.S. Most responsible travellers who read our blog sign up for regular updates. You can join them by filling in the orange box below.
#LoveYourTravels
All photos by Footsteps Eco Lodge