Eating London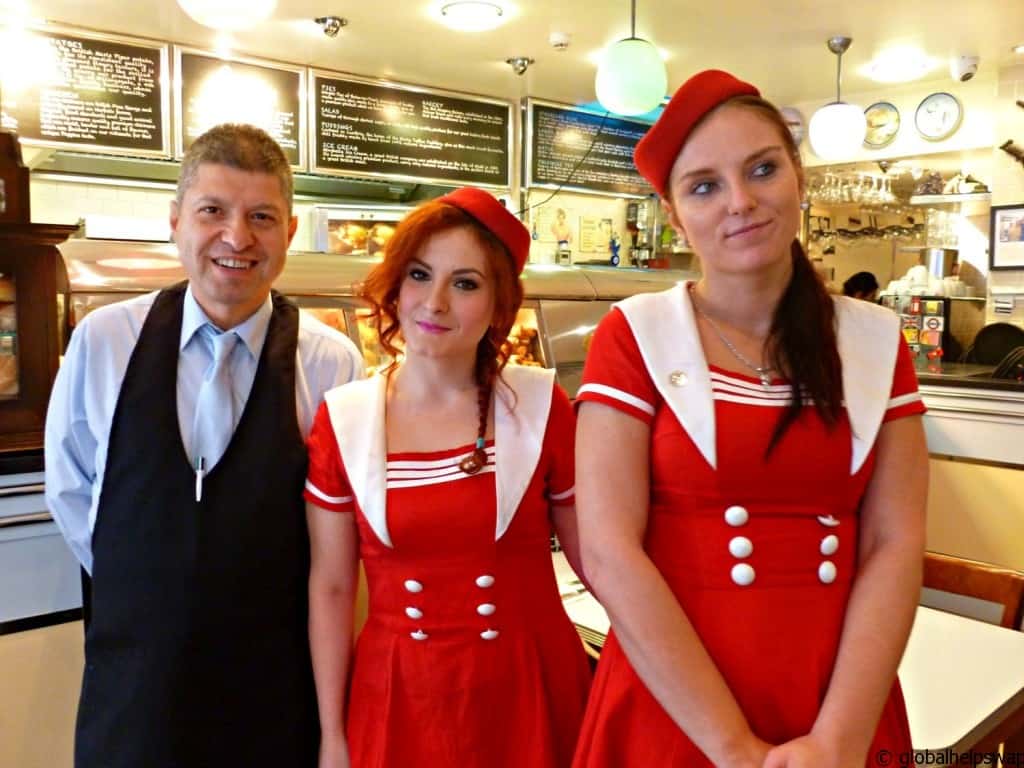 Last Friday we were lucky enough to be invited on the Eating London food tour. Considering that our two greatest passions are travel and food it will no doubt surprise you to find out that this was our first food tour anywhere in the world. I am sure it will be the first of many.
We began the day by meeting our guide Nicole in Old Spitalfields Market in the famous East End of London. Being no stranger to this part of town I was very excited and curious to find out where our first stop was.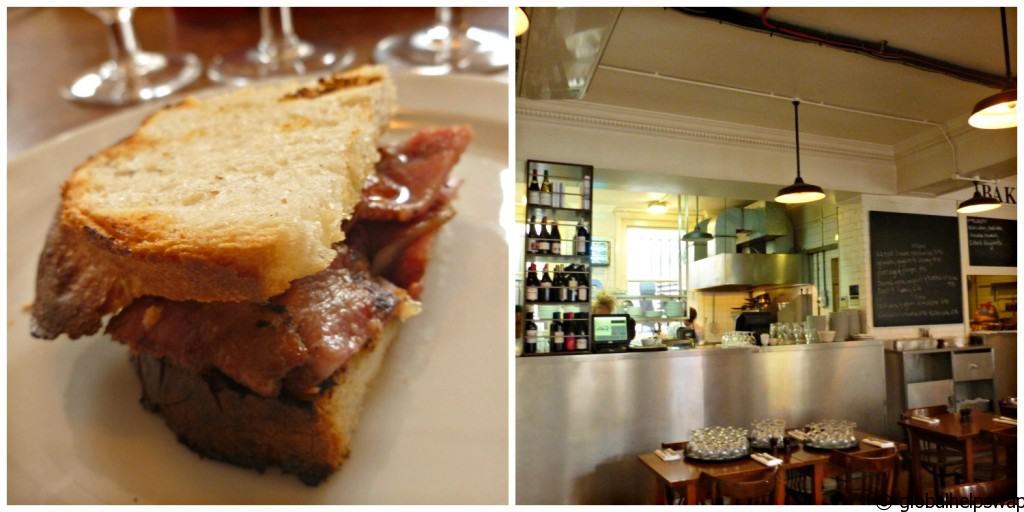 I almost jumped for joy when I discovered that it would be St John Bread & Wine. The Old Spot bacon sandwich has to be the best in England never mind London. Using the best bacon money can buy, placed on their in-house home-made bread, accompanied by their secret ketchup recipe and you have breakfast heaven.


With no time to waste we headed to a place new to me: The English Restaurant. The restaurant is in a building that dates back from around 1670. The interior is beautiful with lots of wood and natural light. In here we had one of my favourite combinations ever: Banana Bread and Butter Pudding with Rum Custard. Yum, yum, yum! We will be coming back here.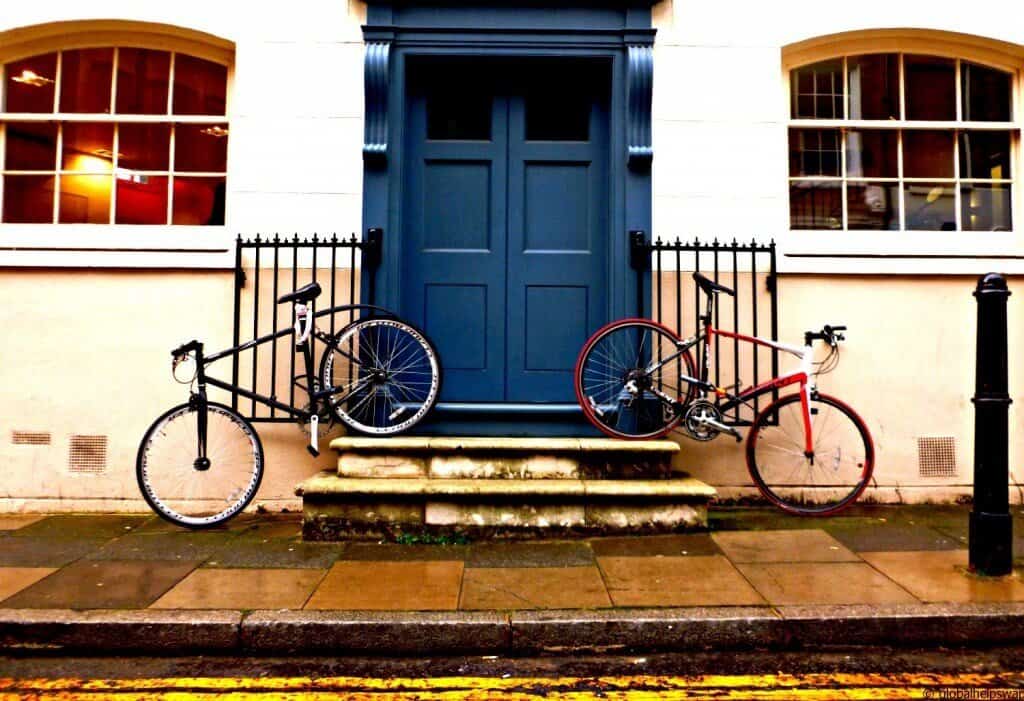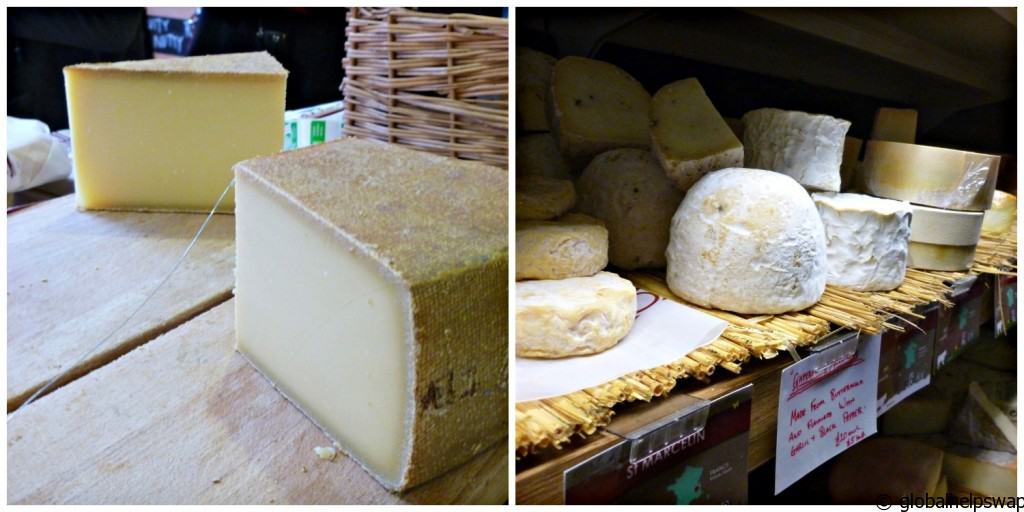 After walking off our first two courses in the back streets of Spitalfields we headed to one of the best cheese shops in the city: Androuet London. Master Cheesemongers and maturing experts, the House of Androuet was established in Paris in 1909. Stocking the very best of English & French cheese this place is a true cheese lover's heaven. We had a taster of 3 delicious cheeses each one creamier and tastier than its predecessor. Good job we had time constraints as I could have tried every single variety!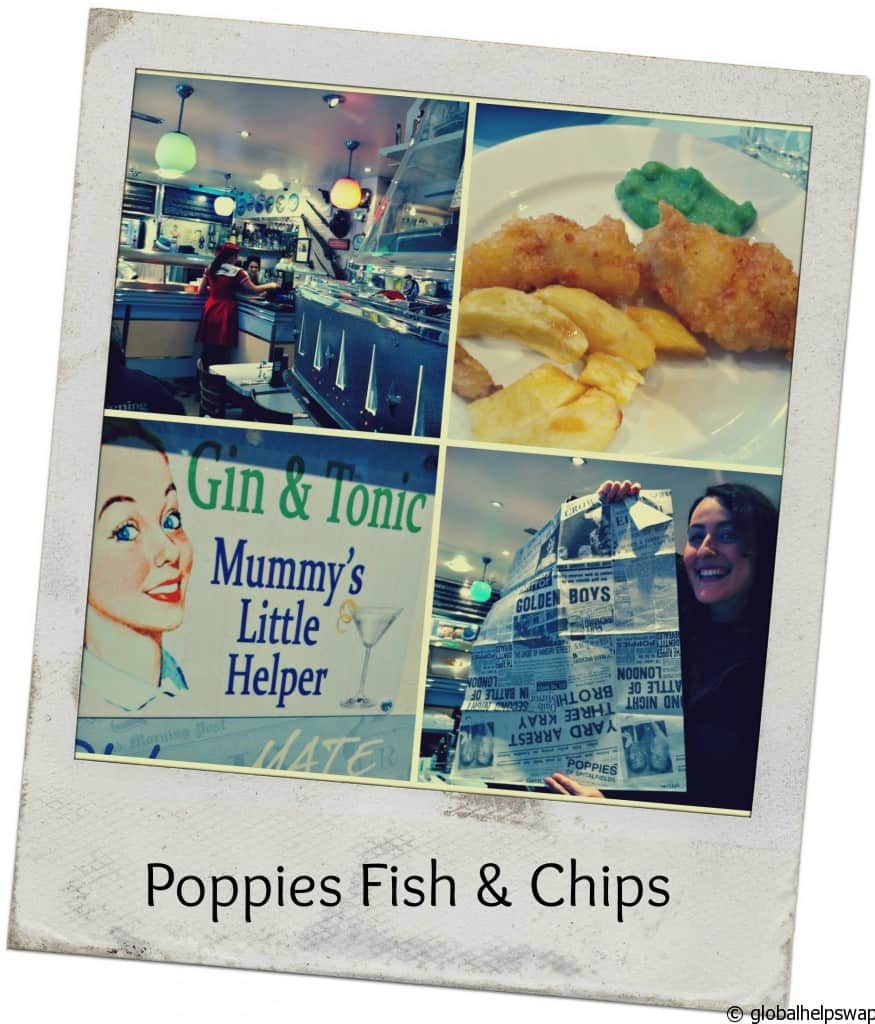 I bet you were wondering when the most famous of English cuisines was going to pop up. Fret not, here is the ubiquitous Fish & Chips. But these are no ordinary Fish & Chips and Poppies is not your run of the mill Fish shop.
Poppies' owner, Pat  'Pops' Newland, has been serving fish and chips in the East End for over 50 years, during which time he has maintained the recipe for original, traditional, healthy fish and chips. All of their fish is certified sustainable and they have fresh deliveries every day. As Timeout stated: ''Poppies serves fish and chips as they were meant to be, but probably never were'' We totally agree!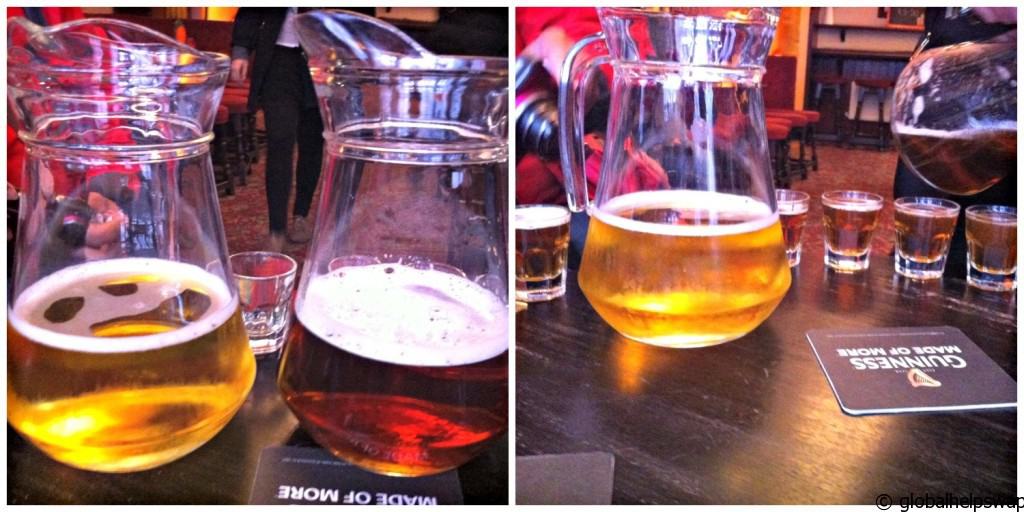 What comes after Fish & Chips? England's other favourite: Beer! We stopped off in Nicole's local The Pride of Spitalfields (which I am happy to report is a proper local and not a gentrified wannabe) for a quick taster of local beers. We then walked around the corner on to Brick Lane in search of Britain's favourite dish: Curry.
We sampled 3 fantastic dishes in Aladin which was voted as one of the world's best curry houses by the BBC. The restaurant has been open for 30 years with the same chef for the past 25 years so you know that you are in experienced hands! Brick Lane is full of curry houses but Aladin stands out from the crowd.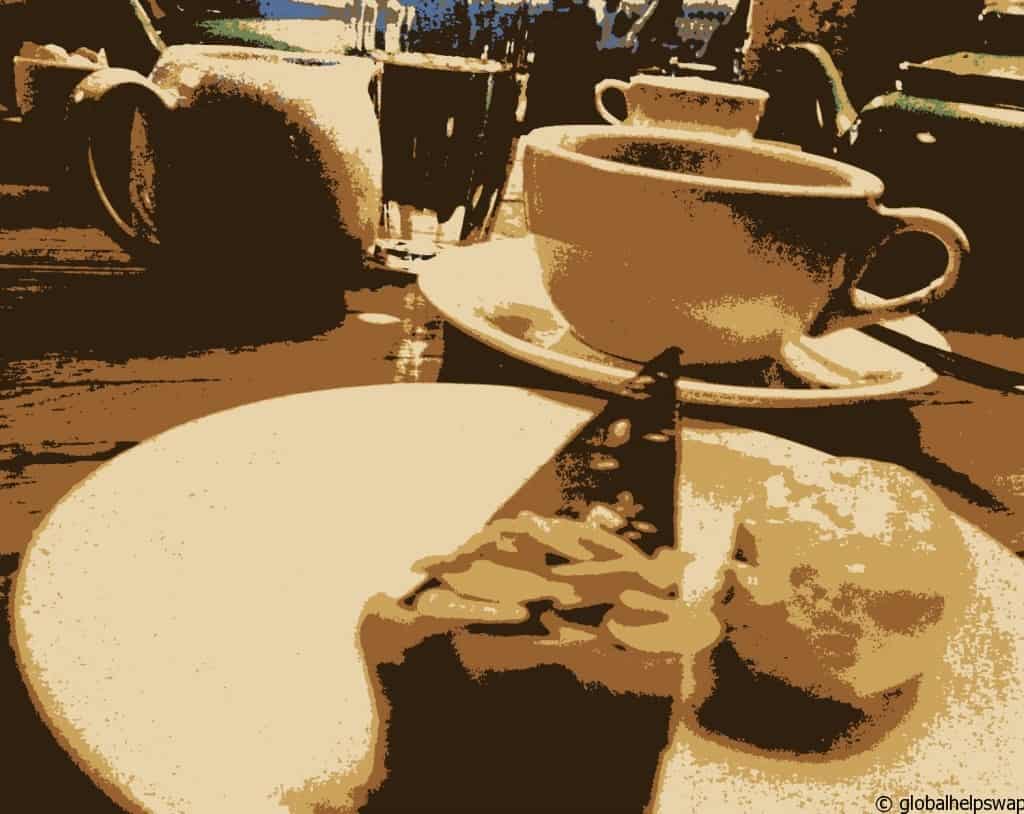 As you can imagine we were all pretty full by now but we still had 2 more stops to go! Thankfully we had some walking to do before eating again. We passed a lot of the famous street art on our wanders which I will post in the next blog. It clearly affected me as you can see with the above image!
Our final 2 stops were at the famous Beigel Bake on Brick Lane and Pizza East in Shoreditch. Beigel bake is a must visit when you come to London. The salt beef beigel is simply to die for. A perfect night out in East London has always ended with queuing up for one of these tantalizing, sobering-up treats. I have been know to actually take detours to have it.
At Pizza east we finished our tour with an addictive salted chocolate caramel tart and a good old cup of tea.This tart was so good that I brought Karen to have a taste, the following Sunday. While we were there we also tried their Pizza which was one of the best Pizza's we've ever tried in London.
We highly recommend going on the Eating London Food Tours. Not only do you get to taste great food with a fantastic local guide but you also get to learn the history of the area through the food you eat. We went from Traditional English, to French, to Bangladeshi, to Jewish and finally to hipster London! This is exactly what this wonderful city is all about.
Have a great day!
Peace & Love,
Paul
Disclaimer: We were guests of Eating London. As always all opinions are my own.
globalhelpswap
Tips for memorable & meaningful travel
Rated as a top travel site by:

Related articles