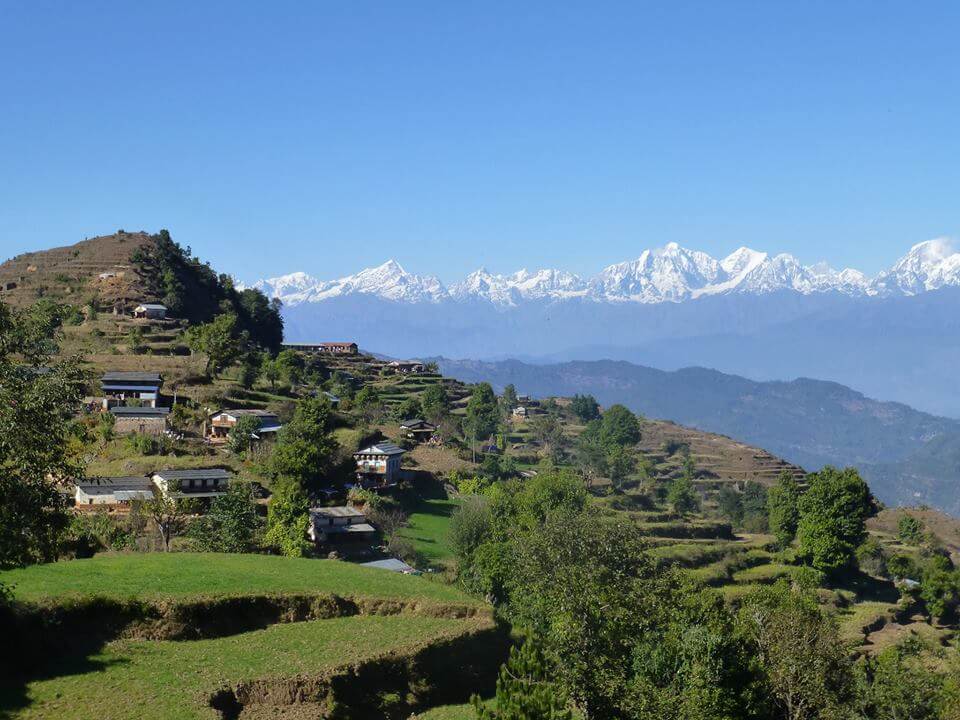 This weeks responsible tourism interview is with the inspiring Village Ways. Village Ways create award-winning sustainable walking holidays in India, Nepal and Ethiopia.  If you want to see if Responsible Tourism works please read the following interview.
1. Congratulations on winning a World Responsible Tourism Award. What was
your reaction when you won?
It is great to win awards, because for small companies like Village Ways it brings valuable publicity and a higher profile, and we need that to be able to bring more guests to our partner communities. Responsible tourism can sometimes feel like a very small niche – it needs to be celebrated, and encouraged more, and the World Responsible Tourism Awards help with this!

2. What inspired you to start your business?
Village Ways was founded in the Indian Himalayas as a response to a very specific issue faced by a handful of tiny villages in the Binsar Wildlife Sanctuary. The villages were struggling to survive, suffering from outward migration to the cities. The Forestry department was actually considering moving everyone out of the wildlife zone, ending centuries of traditional life there. A local hotelier wanted to help, and, together with some colleagues and responsible tourism experts, set about building village guesthouses to bring in extra income for the communities, and employment for young people who would otherwise move away. This became something of a model – we began to find many other areas where traditional rural life was under threat, and where low-impact tourism could bring benefits to local people, and wonderful holidays for guests. So we now work in many regions throughout India, as well as in Nepal and Ethiopia, always with the same ethos and methods. We are a social enterprise, believing that we need to build a business that can make profits to benefit our partner communities, and encourage investment and growth.

3. Why did you choose to go down the responsible travel route?
Our mission is to help sustain village life, so responsible tourism is the inevitable and correct path. The tourism we create needs to be low-impact to preserve the villages' pristine beauty, to be sustainable long-term to bring economic and social benefits to our partner communities, and to be inclusive to involve the entire community. Above all, though, our trips need to be inspirational and enjoyable holidays for our guests. Many of our guests travel with us every year, so we hope we are doing the right thing!

4. What is your one tip for someone who wants to travel more responsibly?
Keep it local. By using local facilities – guides, restaurants, hotels etc – your money goes into the hands of people who live and work in the regions you are visiting, not to a large international corporation, and you experience more of what makes each place unique. This is as true when you buy a coffee from a family owned cafe rather than a Starbucks in your local neighbourhood as when you stay in a homestay in southern India rather than a Hilton hotel.
5. What has been your most rewarding outcome from choosing to practice
responsible travel?
Our partner communities in the Himalayas have now been working with Village Ways for almost 10 years; it is wonderful to see the communities continue to welcome guests with natural warmth, to see young village women become some of the first female guides in the region, to see wildlife numbers increasing as communities learn to treasure their natural resources, to see local people return to abandoned farms from the cities. In other words, responsible tourism can really work, over time, and that is very rewarding indeed, and a testament to the amazing people in our partner communities who have embraced these ideas and worked so hard to learn new skills.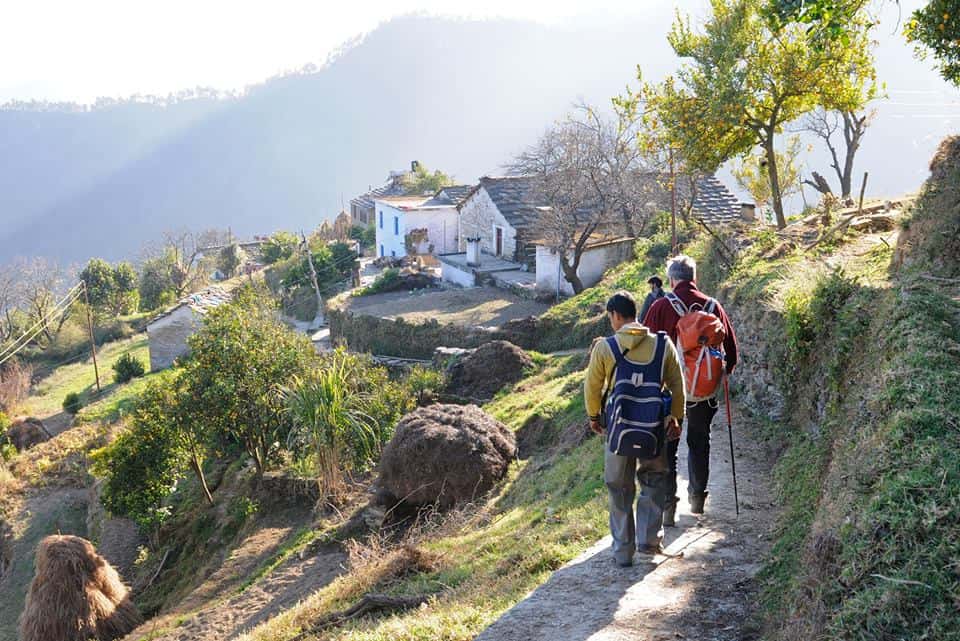 Thank you David and all the Village Ways team for your inspiring words and the amazing work you do in the communities you work in.
If you would like to book a walking holiday with Village Ways (and after reading this you should!) please click this link: Book my trip
Do you know of a responsible tourism business or charity that deserves be highlighted on our 5 minute series? Let us know by sending an e-mail to paul@globalhelpswap.com
#LoveYourTravels
All photos by Village Ways