5 minutes with: The South African Animal Sanctuary Alliance
This weeks responsible travel interview is with the brilliant South African Sanctuary Alliance. Their mission says it all: The South African Animal Sanctuary Alliance (SAASA) provides wild animals in our care with a stable environment, one with permanence and where there is no exploitation. We aggressively oppose any form of wildlife trade. Winners of numerous responsible travel awards they are a perfect example of how tourism can be a force for good. If you are ever in South Africa make sure you put this place on your itinerary.

1. Congratulations on winning a World Responsible Tourism Award. What was your reaction when you won?
Thank you, this was quite an accolade for us and it came on the heels of two other awards (Lilizela Tourism Award for Best Visitors Experience at an animal attraction, Skal international Award for Most sustainable Major attraction)!  I feel that Lara Mostert (Marketing Manager for SAASA) summed it up excellently in her acceptance quote:  Lara Mostert quote: " The World Responsible Tourism Awards accolade is the unmistakable recognition of our tireless efforts to educate the public about wildlife conservation and the plight of wild animals living within our modern society. It is because of SAASA's (The South African Animal Sanctuary Alliance) no-touch policy that we have been recognised. There is after all ZERO conservation value in petting, prodding, riding and posing with wildlife.  This award will undoubtedly help us to communicate this message more effectively and to a wider audience. It is time to outlaw the abusive pet-play-and-pay industry. The travel community – all members of the travel industry – must lead by example."
2. What inspired you to start your sanctuary?
We started with Monkeyland (Primate Sanctuary)(1998). We started with Monkeyland as we noticed an increase in Primates being kept as pets, as well as a massive decline in wild primates due to the Bushmeat Trade, Capture for Captivity (zoo's, circuses, pets, laboratories.)
We felt that by re-wilding primates we could give back their freedom as much as possible in a captive situation as none of our current primates can be released into the wild.  By opening the sanctuary to the public this gave us the perfect platform to educate the visitors about the plight of primates, the difficulties they face in the Wild and in Captivity.  We decreased the primate pet industry and continue to do so, now on a global scale.
Due to the success of Monkeyland, we started getting requests from people who had given up pet primates (or family or friends gave up) for a safe forever home such as Monkeyland but for their captive birds.  Out of this obvious need grew Birds of Eden (2005).  Today Birds of Eden is a final forever home for over 3500 birds of more than 200 different species.  The birds are in free flight as it is the world's largest single dome aviary.  Birds who arrive with clipped wings are kept separate till the wings grow out and they are fully flighted.
Jukani Wildlife Sanctuary became a part of SAASA (South African Animal Sanctuary Alliance) when we were approached to assist a local Apex Cat Park (they were in financial troubled and faced the real probability of being closed down and their animals ending up in the horrific Canned Hunting industry) (2012). Significant changes were made to the existing Apex Cat Park till a new premises could be established and the animals moved to their Final Forever Home, Jukani Wildlife Sanctuary (2013).  SAASA has proven that one can Home captive breed wild animals, in better, larger, more ethical sanctuaries (space wise) and grow as a business without resorting to quick fix money-making options such as using animals as photo props, breeding them to sell, walking them on leashes,  etc.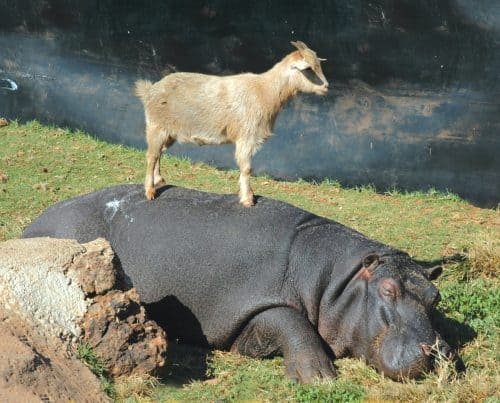 3. Why did you choose to go down the responsible travel route?
There is Zero conservation value in the Pet-Play-and-Pay industry yet it is rife not only in South Africa but worldwide!  We choose to lead by example and not shame.  We feel there is no grey area where wildlife conservation is concerned.  Harassing wildlife by petting, posing, poking, walking them is not something any Ethical and Responsible human would do never mind a conservationist.  We love the fact that Ethical/Responsible Travel/Conservation is now trending as this was just always "The way" for us.
4. What is your one tip for someone who wants to travel more responsibly?
Travel with your morals. (If you do not want it to happen in your neighborhood/town/environment or to your animals, then do not do it to other towns/environments and other's animals.)
5. What has been your most rewarding outcome from choosing to practice responsible travel?
That in our own little way we are actually helping the future of all captive and wild animals by promoting Responsible/Ethical Travel/Conservation.


What an amazing organisation. Our dream is to see other parks operate with the same ethics as the South African Animal Sanctuary Alliance. They deserve all the accolades that are thrown at them.
Do you know of a responsible tourism business or charity that deserves be highlighted on our 5 minute series? Let us know by sending an e-mail to paul@globalhelpswap.com
P.S. Most responsible travellers who read our blog sign up for regular updates. You can join them by filling in the orange box below.
#LoveYourTravels
*All photos by The South African Animal Sanctuary Alliance