Hello fellow traveller!
Welcome to our virtual home. We're Karen and Paul and we're delighted you've stopped by.
If you're anything like us, travelling makes you feel alive. You travel to explore, to learn, to create meaningful memories that you'll cherish for life.
You believe that enriching travel respects a destination's culture, its resources and its inhabitants. You're careful to tread lightly wherever you go while being mindful that your impact is a positive one.
You're looking for the best in responsible destinations and activities. You also want to find that little tip or hidden gem that's going to help you create a unique experience on your next trip. You dream of returning home with tales of amazing adventures, near misses and newfound friends.
We started globalhelpswap to show the world that responsible travel can be easy, comfortable and very special. We're on a mission to hunt down the most magical, responsible experiences on this wonderful planet of ours so that we can share them with you. We want to share our stories so as to inspire you to create your own.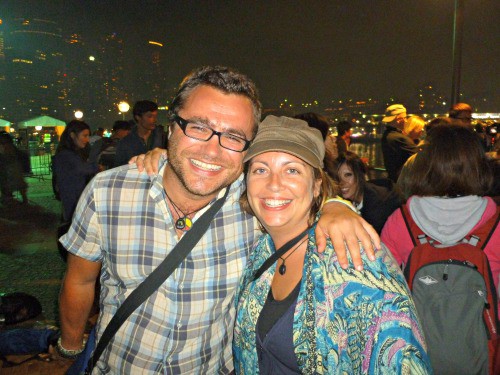 We've travelled across the globe in search of destinations and companies that practice responsible tourism.
We believe that travel can really change the world. Travelling with a conscience had led us to some amazing experiences. Like having lunch in a local's house in Burma/Myanmar and helping out the village women of Oaxaca, Mexico.
Some of our best adventures and real experiences came when we volunteered for a week or two in a remote destination that took us off the beaten track. We wanted to make this possible for you too by sharing with you over a 100 free and low cost responsible volunteer opportunities around the world.
We created globalhelpswap to inspire you to create your own meaningful and memorable journeys.
We hope you'll join us as we explore this beautiful world of ours. Sign up in the sidebar to get exclusive access to our newsletter and special offers only available to our subscribers.