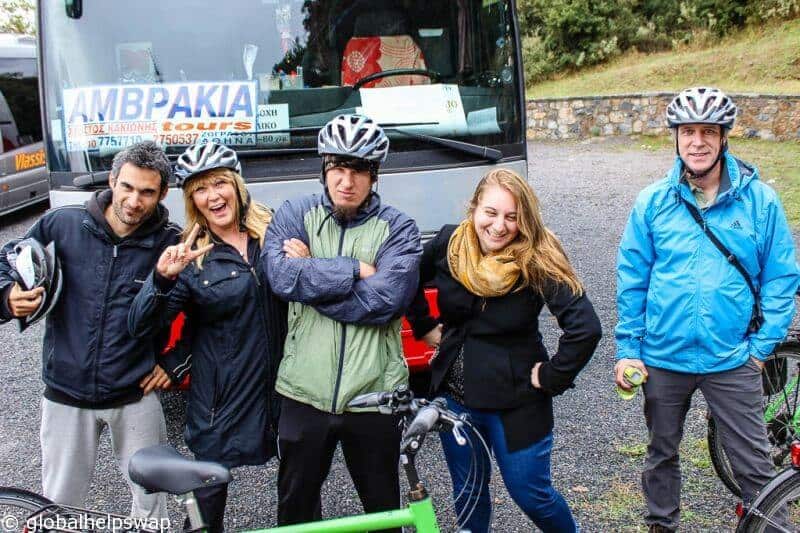 Meet Christos, founder of Discover Peloponnese
Here's a story of a charming greek man who took the lemons the greek economy threw at him and turned them into an olive grove.
Christos and his family live in a town called Tripoli, which is exactly in the centre of the Peloponnese in Greece. They are all engineers who one day, when the Greek economy was still stable, decided to invest in a piece of land and turn it into apartments.
As Sod would have it, the minute the apartments were ready, the greek economy started to nose dive and the possibility of selling the apartments without incurring a huge loss seemed pretty bleak.
"It was very worrying" Christos told us over a lunch of scrumptious seafood in the beautiful town of Nafplio. However his tone indicated that there was a happy ending to the story.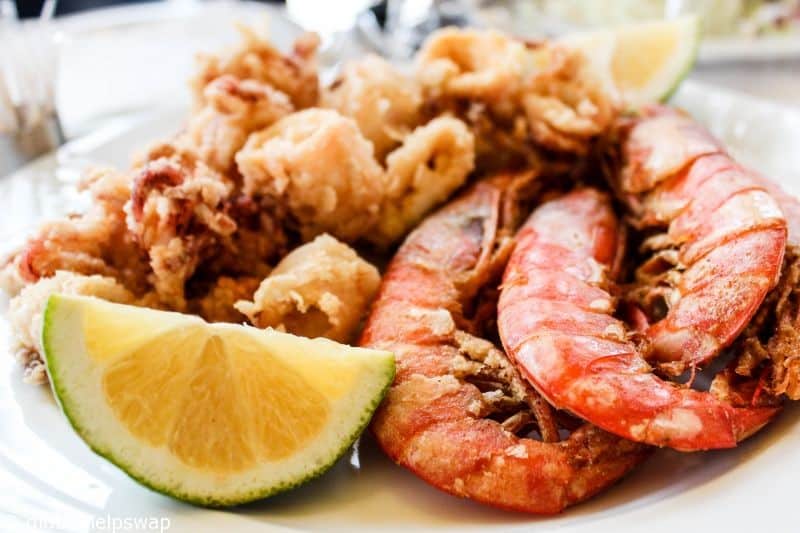 "We decided to turn the property into a hotel and I had to work very hard to keep it going. I was the general manager who accepted the bookings and confirmed our guests' stay, the driver who picked them up at the airport and even the night waiter who delivered their room service!" he shared with the laugh of someone who saw the humour in his situation.
For a while the hotel did well thanks to a host of regular businessmen who came to Tripoli on business and favoured their hotel. But as lady luck would have it, their time hadn't yet arrived. As the economy hit new lows, businessmen cut down on their trips and soon enough the hotel's occupancy rate dwindled to very low numbers.
At this point in the story it became clear that Christos isn't one who is easily discouraged. Instead of throwing in the towel and accepting that the property investment phase of his life was over he started brainstorming. How could he attract a regular influx of guests to his hotel?
He looked inwards, towards his love of nature, his knowledge of the area, the beauty of his surroundings and inspiration struck! What if he started a tour company with a difference? What if he created tours aimed at small groups, that operated on a responsible ethos and that showed the hidden side of Greece? What if these tour groups stayed in his hotel?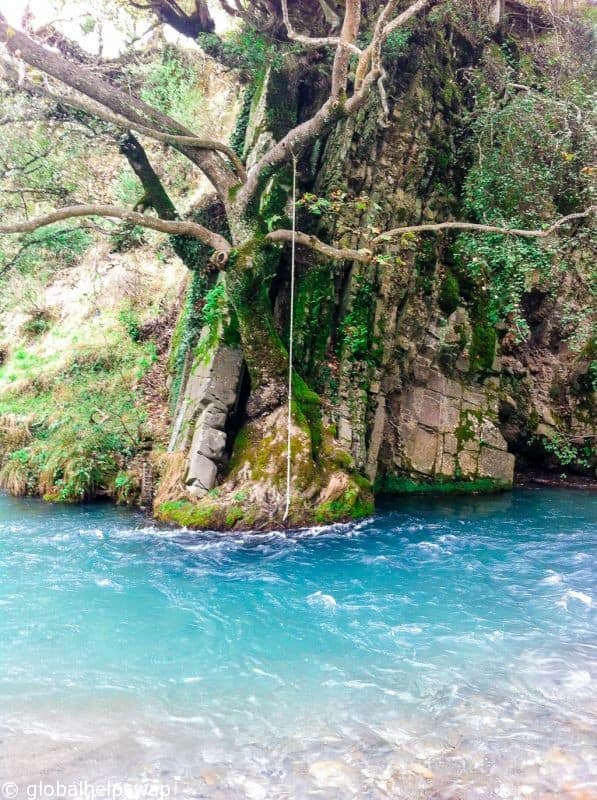 His experience as a catamaran sailer, as an avid hiker, as the president of the mountain biking club and as an alpine ski instructor made him the perfect designer of these tours with a difference. Not wanting to do things by half measures he built on his experience by reading for a Master's degree in International Hospitality and Tourism Leadership while building his tour company, Discover Peloponnese .
Today Discover Peloponnese has flourished into a successful business that has gone way beyond just being a means of attracting guests to his hotel. Christos' tours are so popular that he uses many other hotels in the region to accommodate his guests. We were so inspired by this story of a family who took a tough situation in their stride and turned it into a new opportunity for themselves and for the beautiful area they live in.
We had the good fortune of travelling with Christos on one of his tours, which was great fun. We loved that it included a mix of the rich history of Greece with activities like cycling and hiking. The day we spent hiking across a gorge to visit monasteries built in the cliffs was nothing short of magical, especially when we finished the day off with a sumptuous picnic by the river.
We recently caught up with Christos to see how he's doing. Here's what he had to say.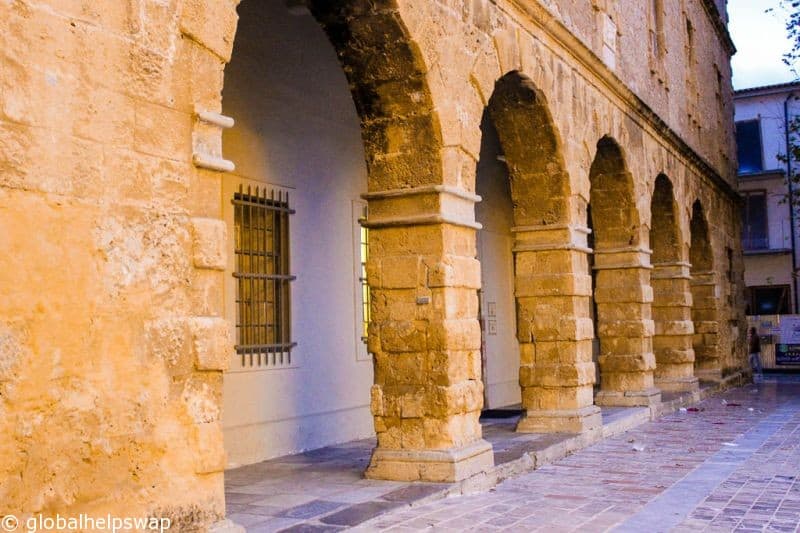 What do you think helped you stay so positive as you went from apartment owner to tour operator?
It was difficult as in Tripoli, the city where we are based, we are the first and only experts in incoming alternative tourism. When sometime things became tough, a good friend told me that if it was easy, everyone would do it.
Henry Ford said: "Whether you think you can, or you think you can't–you're right." I believe there are no boundaries to human possibilities, so you just have to go for it. Then it's just a matter of time until you succeed.
Which area of the Peloponnese are you most excited to show your groups?
I can't select one. Each area has its own unique "something" and this is what we are trying to introduce this to our guests. Olympia and the rest of the archaeological sites are amazing for the history fans, but I what I really enjoy are the activities in hidden or non mass-tourism parts of the area such as hiking in Lousios gorge or cycling to ancient Tegea.

You talk about responsible travel on your site. What do you think defines responsible travel?
The question here is if travelling means just having fun or if there's more beyond that. Of course all travelers want to have fun and it's really important to do so. But Responsible Travel is also about this "more" that you discover when travelling. Explore the destination in-depth not only locally but socially and culturally too. Learn and think, open your horizons and change your way of thinking.  And of course with high respect to the local society. Tourism can have a negative impact too and it is necessary to protect the local environment and society. Traveling as a Responsible Traveler gives you the maximum experience from you trip but at the same time you offer the maximum too.
Why did you choose to go down this (responsible travel) route?
This choice is made for 2 reasons that are strongly related. The first was that Responsible Travel is close to what I like to do. I want me or my guides to get to know our guests personally in small groups and at the same time protect my hometown and the whole area from negative impact. In RT I see the future of travelling. People want more and more to travel in this way as they understand the advantages of RT.
The second reason was a business decision. When so many big companies for so many years work in mass-tourism in Greece, it is really difficult and maybe without meaning to do the same. Differentiation is something that opens a new opportunity.
If you could give our readers 1 tip to make their visit to Greece more memorable & meaningful, what would it be?
Don't stick only to the much-advertised places. They are really beautiful and you should visit them, but the real beauty of Greece is somewhere else. It is in the traditional small Greek villages, in the hidden beaches and above all in the Greek people. Get in touch with them!
Thanks Christos for such inspiring answers. We hope to see you again in Greece one day.
P.S. If you would like to volunteer when you're in Greece, check out our volunteering opportunity here.
P.S. Most responsible travellers who read our blog sign up for regular updates. You can join them by filling in the orange box below.
#LoveYourTravels
Disclaimer: We were kindly invited to Greece by Visit Greece and Tbex. As always, all opinions are our own.
Karen is a trained psychologist and coach. But really she's an adventurer who believes travel can be one of life's best teachers. She writes to inspire you to take the leap and travel in a way that is memorable and meaningful.