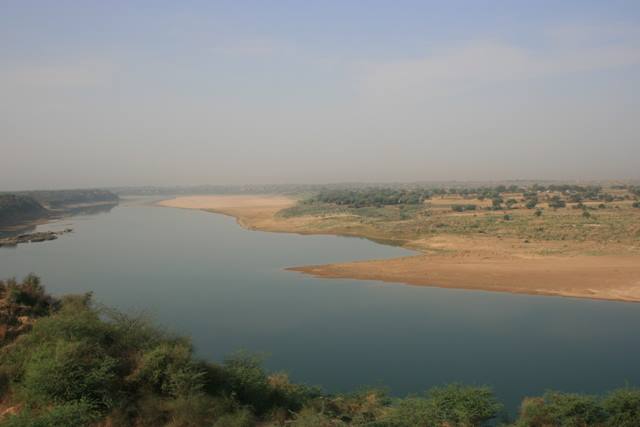 Responsible Travel
Welcome to our 5 mins with series. In this series we highlight and promote the unsung heroes of the travel world. The people and business' that are truly practicing responsible tourism.
This week's interview is with the inspiring Chambal Safari team. If you are heading to India we highly recommend you contact these guys. From practicing responsible tourism not only have they transformed the areas they work in but they also managed to put an end to huge environmental damage.
1. Congratulations on winning a World Responsible Tourism Award. What was
your reaction when you won?
Thank you. Pure, unadulterated joy, followed by an overwhelming sense of responsibility to remain worthy of this honour.
2. What inspired you to start your business?
It was in 1999, working high pressure jobs in new Delhi, enduring the environmental degradation all around us – ostensibly in the name of development, that we decided we had to do more than just suffer or
complain. We quit our jobs, returned to our ancestral farms in the Chambal Valley, and commenced work on our most challenging endeavour – to create sustainable and self-sustaining projects, that would lead to an improvement in the lives of the local populace, whilst building support for the natural beauty and resources of the valley.

3. Why did you choose to go down the responsible travel route?
We believe life is as much about responsibility, as it is about rights. There could be no other way to travel, but responsibly. And, there could be no other way to conduct business, but responsibly.
The Chambal Valley is a long neglected corner of India, with an immense natural, cultural, & historical heritage. It lies a mere 70 km from the tourist hot-spot of Agra and the Taj Mahal, and as such would have been discovered' by the tourism industry at some point. We wanted to ensure that tourism in Chambal did not end up following the mass-tourism prototype prevalent in Agra. It was vitally important to us to ensure that we did not adversely impact the very resource we wanted so desperately to protect.
In 1999, the Chambal Valley was under tremendous pressure from the construction industry in Agra and surrounding areas.  The fine sand found along the Chambal River was considered a most desirable binding agent. There was a thriving, albeit entirely illegal sand mining industry, and the entire eco-system that the river supported was under threat. We realized the only way to ensure the protection of the Chambal Valley was to raise awareness amongst the local populace regarding the detrimental effects of sand-mining on their own way of life (lowering of the water table-impact on agriculture, animal husbandry), and to place the valley on the international tourism map thus creating pride in the local populace and pressure on the authorities.

4. What is your one tip for someone who wants to travel more responsibly?
Do your research.  Exchange a few emails – you can always tell whether the picture painted on website is real or just a good PR job. Unfortunately we find more and more people jumping onto the bandwagon of responsible travel, without giving much thought to what it truly entails.

5. What has been your most rewarding outcome from choosing to practice
responsible travel?
The most rewarding outcome has been the sense of ownership and pride amongst the local communities that responsible tourism has generated, which in turn has helped eliminate sand-mining, and substantially lower poaching in our area. We have been able to create awareness of alternative livelihood options through eco-tourism, and by employing local and procuring local goods & services. It is very encouraging to see young people training to be language guides, applying for licenses to operate tourism facilities and consider options for homestays in and around the Chambal Valley.
Thank you Anu for such a great interview.
Do you know of a responsible tourism business or charity that deserves be highlighted on our 5 minute series? Let us know by sending an e-mail to paul@globalhelpswap.com
P.S. Most responsible travellers who read our blog sign up for regular updates. You can join them by filling in the orange box below.
#LoveYourTravels
All photos by Chambal Safari