Welcome to our Volunteering in Australia page. Search for free and low-cost volunteering opportunities in Australia below.

How to find volunteering opportunities in Australia
You can access these opportunities in two ways.
Your first option is to buy our Directory of Volunteering opportunities which lists these opportunities in a PDF. This gives you a document that is easy to search, and which you can use even when you're not connected to the internet.
More importantly with the directory, you will also get a list of questions to ask to make sure you get the most out of your volunteering experience. We know how important it is to clarify expectations and to get a clear idea of what you're signing up for before you volunteer. I know that there are opportunities we signed up for that didn't end up being what we expected. A conversation with the hosts before we turned up would have helped us avoid a few uncomfortable situations. You can find our Directory of Volunteering opportunities abroad here.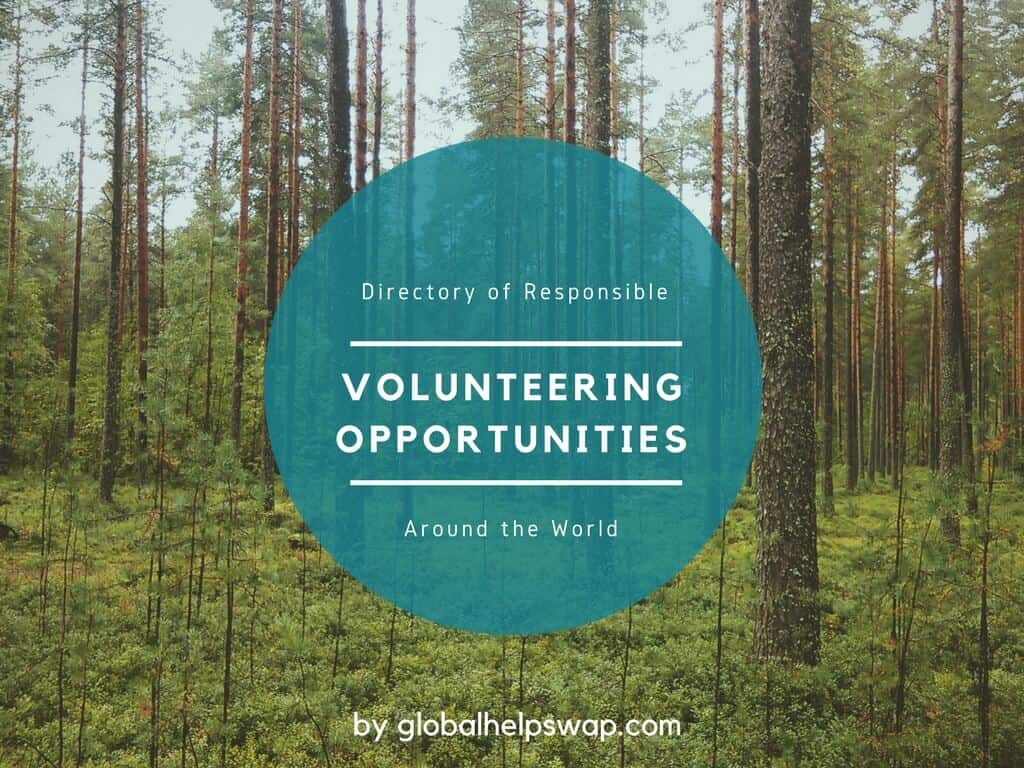 The second option is to look for the opportunities below.
We consistently add new volunteering opportunities to each country so do check in regularly to find some great responsible volunteering opportunities abroad. We would also love your help in keeping this list up to date and useful. If you know of any other places that should be featured, or maybe you've visited a place and would like to share your story, please get in touch.
We really hope this information helps you volunteer abroad in a way that makes your travels feel meaningful and memorable.
---
Organisation: New Govardhana Australia
Location: Eungella, NSW, Australia
Website: http://www.krishnafarm.net/
Discover how you can join our happy community of Wwoofers at the amazing "Krishna Village".
---
Organisation: Forest Glen Organic Farm
Location: Bungawalbin, NSW, Australia
Website: Forest Glen
By volunteering here you will help Forest Glen Organic Farm operate to its full potential, learn how the farm is run and meet great people from around the world! Clean and comfortable accommodation, great meals and use of facilities (including swimming pool) are all part of working here. WiFi internet is available for email and light browsing.
---
Organisation: Fernmark Inn
Location: Brogo, NSW, Australia
Website: Fernmark Inn
We have participated in the WWOOF program since our first year here in Brogo.  The wonderful cultural exchange has been enjoyed by both sides. WWOOF is a unique kind of farm stay where the traveller provides labour and in exchange, the WWOOFer receives food and accommodation and experience in a way they never thought possible.
Our wwoofers have helped us in the gardens, in the guest house, in our home, cooking, cleaning, painting, and many other little things to make the work varied and not boring!!! Please click the link above to find out more.
---
Organisation: Symara Organic Farm
Location: Stanthorpe, Queensland, Australia
Website: http://symarafarm.com.au/intern
Our intern program works on what we believe is a mutually beneficial exchange.  We provide accommodation, really good food, wifi, and a structured learning program which goes over a heap of things we believe to be important to a person wanting to farm, including all of the things we really wish we had known before we started farming!!
In return we ask for willing, eager help, generally 5-6 hours per day of varied tasks, 6 days per week for 3 months. To contact us, please click the link above.
---
Organisation: Goldfields Wildlife Rehabilitators
Location: Western Australia, Australia
Facebook Page: Goldfields Wildlife Rehabilitation
Goldfields Wildlife Rehabilitators are looking for volunteers to help out in our busy kangaroo sanctuary. We rescue and raise orphaned baby joeys and need your help. We can provide a camping spot, parking spot for your campervan or maybe even an apartment (if you have your own car).
Your day would consist of bottle feeding the little baby joeys 3 times a day, morning, lunch and evening. We also have 3 big pens with kangaroos that are 12 months and older that need feeding twice daily and looking after. Longer-term volunteers preferred. To find out more, please visit our Facebook page.
---