Welcome to our Volunteering in Thailand page. Search for free and low cost volunteering in Thailand below.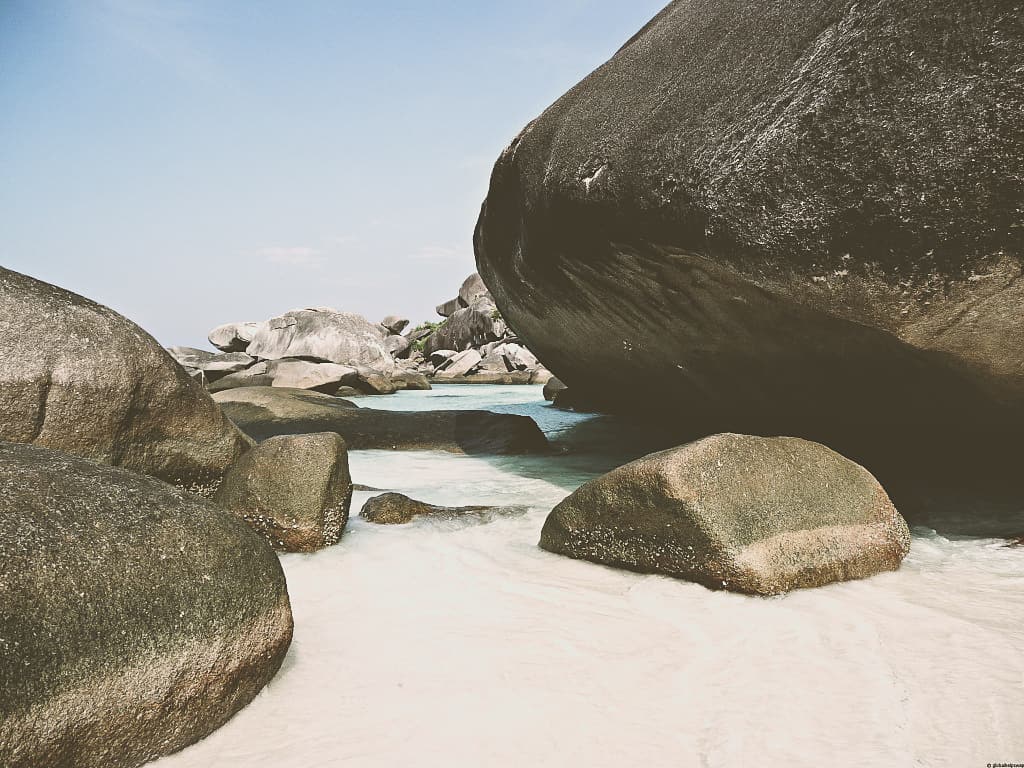 ---
How to find volunteering opportunities in Thailand
You can access these opportunities in two ways.
Your first option is to buy our Directory of Volunteering opportunities which lists these opportunities in a PDF. This gives you a document that is easy to search, and which you can use even when you're not connected to the internet.
More importantly with the directory, you will also get a list of questions to ask to make sure you get the most out of your volunteering experience. We know how important it is to clarify expectations and to get a clear idea of what you're signing up for before you volunteer. I know that there are opportunities we signed up for that didn't end up being what we expected. A conversation with the hosts before we turned up would have helped us avoid a few uncomfortable situations. You can find our Directory of Volunteering opportunities abroad here.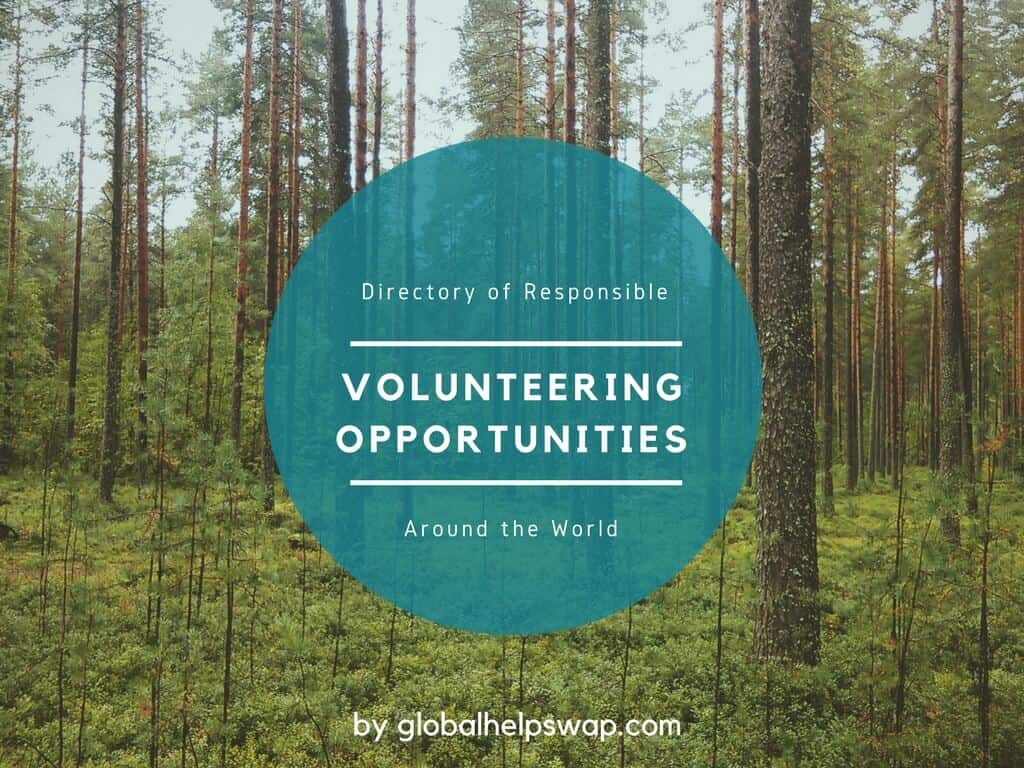 The second option is to look for the opportunities below.
We consistently add new volunteering opportunities to each country so do check in regularly to find some great responsible volunteering opportunities abroad. We would also love your help in keeping this list up to date and useful. If you know of any other places that should be featured, or maybe you've visited a place and would like to share your story, please get in touch.
We really hope this information helps you volunteer abroad in a way that makes your travels feel meaningful and memorable.
---
You can also read this article by the wonderful People and Places: Key questions and answers before you volunteer
---
Organisation: Elephant Nature Park
Location: Near Chiang Mai, Thailand
Website: http://www.elephantnaturepark.org/enp/en/visit-volunteer
Elephant Nature Park is a unique project set in Chiang Mai province, Northern Thailand. Established in the 1990's their aim has always been to provide a sanctuary and rescue centre for elephants. The park is located some 60km from the city, and has provided a sanctuary for dozens of distressed elephants from all over Thailand.
---
Organisation: Thai Animal Sanctuary
Location: Kanchanaburi, Thailand
Website: Thai Animal Sanctuary 
The Animal Sanctuary looks after all types of animals and they are also trying to make long term changes in the area through sterilizing, campaigning and awareness.
---
Organisation: Lanta Animal Welfare
Location: Koh Lanta, Thailand
Website: Lanta Animal Welfare
Lanta Animal Welfare (LAW) is based on Koh Lanta in the south west of Thailand. LAW's objective is to relieve the suffering and pain of the animals on the island through sterilisation and care. To date, they have sterilised and treated over 8,000 animals.
---
Organisation: Eco-Logic
Location: Paksong, Thailand
Website: Eco-Logic
Eco Logic is located in Paksong, a small village in Southern Thailand. It's the place where you can spend time on a wonderful holiday and where you can be actively involved working in our gardens and farm.
---
Organisation: Soi Dog Foundation
Location: Phuket, Thailand
Website: Soi Dog Foundation
The Soi Dog Foundation's mission is to improve the welfare of dogs and cats in Thailand, resulting in better lives for both the animal and human communities, to end animal cruelty, and to ultimately create a society without homeless animals.
---
Organisation: Headrock Dogs Rescue
Location: Bang Saphan, Thailand
Website: Headrock Dogs Rescue
Headrock Dogs Rescue are based in Southern Thailand. They need help with neutering the dogs, vaccinating them, treating skin disorders and bringing in dogs that need medical or surgical help.
---
Organisation: We Women
Location: Chiang Mai, Thailand
Website: http://wewomenfoundation.org/
Thank you very much for your interest in volunteering with the We women foundation.  We are a small organization with limited resources and we depend a lot on volunteers to keep our programs going!
Whether you are in Chiang Mai, the Netherlands, or abroad, and you are available to volunteer your time and expertise to We women, please let us know.
---
Organisation: Mangrove Action Project
Location: Trang, Thailand
Website: http://mangroveactionproject.org/
Like the Lorax of Seussian lore, MAP speaks for the trees. In order to restore mangroves around the world, MAP needs a strong network of support and advocacy. We depend on friends and neighbors to lend their hands and their skills, to spread the word and be speakers themselves. Do you have skills you want to nurture in promoting awareness about the environment, mangroves, and sustainable food practices? Are you a self-starter and want to learn about working at an international NGO? Check out our pages on internships and volunteering programs! Positions are available in the US and abroad.
---
Organisation: The Panya Project
Location: Chiang Mai, Thailand
Website: http://www.panyaproject.org/
We invite you to come and join our community either as a volunteer or for one of our upcoming courses.
As a community we are dedicated to living a sustainable life in tune with each other and the natural world. We are very passionate about sharing our knowledge, ideas and inspiration. We are also eager to learn from you.
---
Organisation: The Little Farm Sanctuary Project
Location: Ratchaburi, Thailand
Website: Volunteer on a farm in Thailand
At the little farm sanctuary, we are helping and caring for many animals in the farm sanctuary such as sheep, goats, pigs, chickens, geese, ducks, rabbits, dogs, cats and many other animals. It makes us happy to see the animals within our compound. In our farm, we have space for playing, eating, walking and relaxing.
We may be just a small farm but we are proud to have been able to impart knowledge to those who come and volunteer. Over at our farm, you are able to get to know and experience the feeling of warmth and friendship. Here, you will live a simple life, working with new friends and bring back home many great memories with farm life activities that you can imagine.
Click the link above to find out more.
---
Organisation: Gibbon Rehabilitation Project
Location: Phuket Island, Thailand
Website: http://www.gibbonproject.org/
The initial two weeks will be considered your training period. You will be learning as you work. You will alternate your days working in Wildlife Rest Center (Quarantine) Site, Rehabilitation Site and Education Center. Training will finish at the forest site.
You will work alongside with the Thai staff and existing volunteers for each area, it's important to listen to instructions and take advice from staff and long term volunteers. To find out more, please click the link above.
---
Organisation: Sahai Nan Organic Farm
Location: Nan, Thailand
Website: http://sahainan.com/
We appreciate if volunteers can help in planting, watering the garden, harvesting food, cooking, collecting fire wood, construction (furniture or building) or any type of farm work. The tasks are dependent on the need of the farm and season. We do not make any of these jobs compulsory to volunteers because we want them to choose what they prefer to do and enjoy farm life. Volunteers can propose any project to us, and we will carry out the project together if it is suitable.
---
Organisation: Phana Monkey Project
Location: Phana, Thailand
Website: http://www.phanamonkeyproject.com/
The Phana Monkey Project is a humanitarian project born in Phana (Thaïland) in March 2011. This project takes care of the Don Chao Poo Forest and of their inhabitants. We are always looking for volunteers to help with our projects. To find out more please contact us.
---
Organisation: Phangan Animal Care for Strays
Location: Koh Phangan, Thailand
Website: PACS Thailand
If you're going to volunteer somewhere, it might as well be in paradise!
Volunteering at PACS is an extremely rewarding experience where every day really is different.  It is a great chance to assist many different animals on their roads to recovery whilst being part of a hard working but fun loving team.    It is a rare opportunity to work with both the animals and the community here in the Gulf of Thailand.  On your days off, you will be dazzled by the beauty of the island around you – yours to explore.
Your skill set doesn't matter to us, there is a place for everyone at PACS.  We only ask that you are a friendly, happy person with a love for animals.
---
Organisation: Saved Souls Foundation
Location: The shelter is located in Ban Kok Gnam in the province of Khon Kaen, in northeastern Thailand. 
Website: Saved Souls Foundation
We are a private animal shelter located deep in the heart of Thailand, where dogs rescued from the illegal dog meat trade, abusive situations and accidents, as well as other animals have found a new, loving home. Many of these animals come to us so traumatized that they have lost all trust in mankind. It may take years of intensive socialization before these dogs are ever ready to trust humans again.
Volunteering at Saved Souls Foundation is a life-changing experience. Not only you will have a drastic impact on the lives of rescue animals but what you will get back from them is priceless. Our dogs and cats rely completely on volunteers to brighten their lives at the shelter.
There are so many ways for our dedicated volunteers to improve the welfare and well-being of our dogs and cats, from walking, socialization, rehabilitation work with disabled animals, enrichment, basic care and husbandry, etc..
All our dogs were rescued from lives of misery, from pain, from abuse and suffering. They are way overdue their share of care and love. YOU are the one with the power to give them what they need. Come and join us!
---
Organisation: Rescue Paws Thailand
Location: Hua Hin District, Prachuap Khiri Khan, Thailand
Website: https://rescuepawsthailand.org/
Rescue P.A.W.S.' mission is to reduce the overpopulation of dogs and cats in Thailand, improve the overall well-being of the street animals in our province, and create a healthy relationship between the human and animal communities. We believe we will achieve this through sterilization, vaccination, and education. We aim to use our resources effectively and efficiently, keeping in mind our mission every day and with everything we do.
Our Animal Rescue Volunteer Program is a life-changing opportunity to make a difference in the lives of stray animals in need while soaking up authentic Thai culture in one of Thailand's must-visit destinations. This is your chance to be part of a program that aims to dramatically improve the lives of animals in Thailand and tackle the issues at the root of the country's stray animal epidemic. Join the more than 300 volunteers who have made a difference in the lives of stray animals with Rescue P.A.W.S. Please contact us for more information.
---