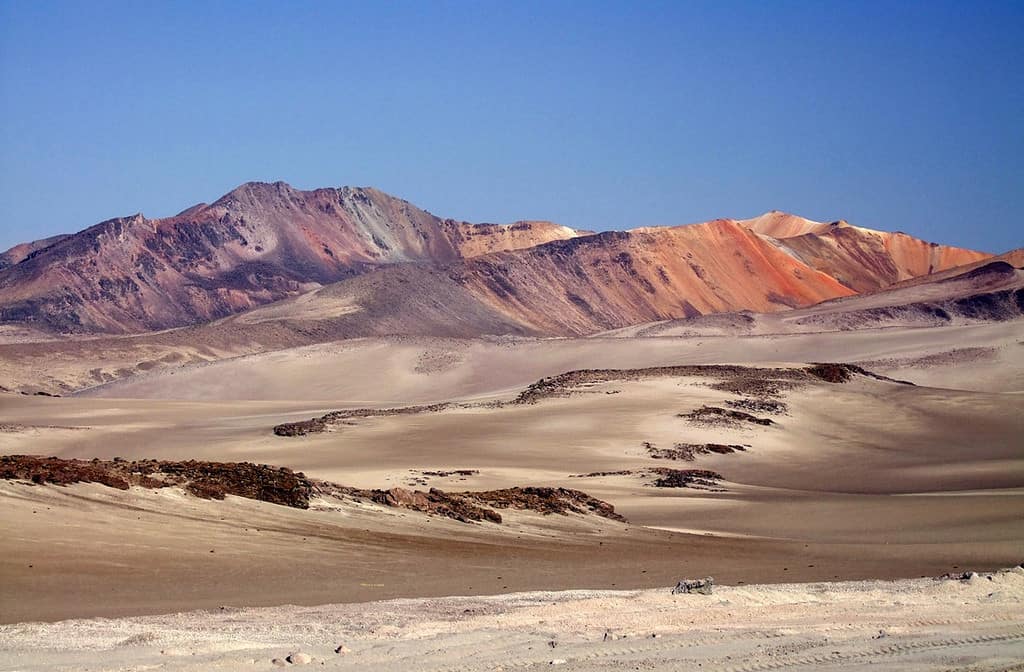 Image by: A.Duarte
Welcome to our Volunteering in Peru page. Search for free and low cost volunteering in Peru below.
---
If you are considering volunteering abroad we highly recommend reading this fantastic book by award winning writer Shannon O'Donnell. It is full of practical tips that will help you get a deeper understanding of volunteering abroad. It asks the questions you never thought to ask about volunteering abroad and will help you make sure that your time spent volunteering will truly be of mutual benefit to both you and the organisation you are helping out.
---
You can also read this article by the wonderful People and Places: Key questions and answers before you volunteer
---
Organisation: ASAP
Location: Near Puerto Maldonado, Peru
Website: http://www.amazonawareness.com/
I would like to introduce you to our project Amazon Sustainability and Awareness Project(A.S.A.P) soon to be located in SE Peru, near Puerto Maldonado. We will hopefully be breaking ground around December, 2015. We are a permaculture based, off grid community of like-minded souls with the goal of restoring balance between man and the natural world.
We will soon be needing volunteers so please contact us from the link above.
---
Organisation: Etnia Surf School
Location: Lima, Peru
Website: http://www.etniaperu.com/
Surf School Instructor/Manager Internships x2. Enthusiastic and hard-working surfers (all abilities considered) required to help run popular surf school in Lima, Peru.
One of Peru's top surf schools in Lima is looking for some extra help (two interns) for their summer period (15th December – 15th March). The roles will primarily consist of helping take surf lessons, as well as helping with/being responsible for the day-to-day management of the surf school (including the organisation of local surf competitions). Click the link to find out more.
---
Organisation: Operation Wallacea
Location: Various Locations in Peru
Website: Volunteer in Peru
Contact: rachel.palfrey@opwall.com
Freshwater Fish Scientist – Peru 2016
Operation Wallacea is a network of academics from European and North American universities, who design and implement biodiversity and conservation management research programmes across 15 research sites worldwide.
This role involves comparison of two local fishing methods to examine fish populations, including abundance measures using catch per unit effort (CPUE) for both individuals and biomass (kg), and demography using age structure determined from standard length measurements. The data can be used to determine the impact of climate change on this important resource for local people and there is flexibility for incorporating personal interests in the research.
In return, the successful applicant will receive full accommodation and food onsite, potential current and future research opportunities, networking and skills development, flight bursaries, and of course the opportunity to contribute towards long-term conservation efforts. To find out more, please contact us.
---
Organisation: Mosqoy
Location: Cusco, Peru
Website: Volunteer with Quechua communities in Peru
Mosqoy is extremely grateful for all the hard work and dedication from our wonderful team of volunteers. Volunteering with Mosqoy is a great way to gain experience, meet great people, and feel inspired. There are lots of ways to get involved. Please contact us for more information.
---
Organisation: Macaw Project
Location: Tambopata Research Center in the Peruvian Amazon Rainforest
Website: Volunteer in the Peruvian Amazon
Short term volunteer assistant (12 to 30 day stay preferred) needed.
General requirements:
Volunteers should be self-disciplined, responsible, enthusiastic, and patient. You should also be able to tolerate moderate insect levels, and hot weather (85-90F/30-33C with high humidity). You must also be able to get along well with others in a remote field setting.
Additional requirements:
Average physical condition, able to walk 2 km over moderate terrain, good sense of observing animals, ability to stay seated for long periods of time, some background knowledge of birds in general.
Volunteer activities:
These assistants will be quickly trained to identify all the local parrots by sight and become experts at clay lick monitoring and macaw nest observation with video camera systems (Nov – Mar). Due to the short length of stay, volunteers will have only minimal involvement in activities requiring higher training levels like parrot censuses and tree climbing. Assistants will also help with data entry.
Qualifications:
Some background knowledge of birds in general.
Good sense of observing animals,
Capacity of stay seated for long periods of time,
Some knowledge of Spanish (not required but helpful) Costs:
Costs
Volunteers must pay their transportation to Peru (Puerto Maldonado City) and a fee of $40 per day to cover the cost of food and lodging. Please contact us to find out more.
---