Welcome to our Volunteering in Indonesia Page. Below you will find a list of free and low cost responsible volunteering in Indonesia.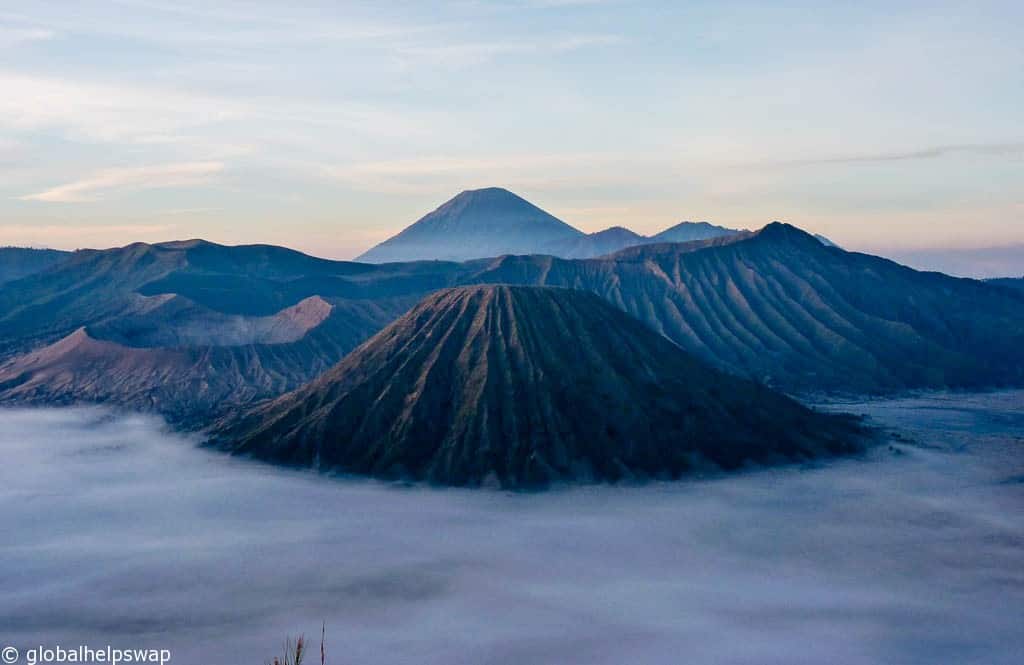 ---
How to find volunteering opportunities in Indonesia
You can access these opportunities in two ways.
Your first option is to buy our Directory of Volunteering opportunities which lists these opportunities in a PDF. This gives you a document that is easy to search, and which you can use even when you're not connected to the internet.
More importantly with the directory, you will also get a list of questions to ask to make sure you get the most out of your volunteering experience. We know how important it is to clarify expectations and to get a clear idea of what you're signing up for before you volunteer. I know that there are opportunities we signed up for that didn't end up being what we expected. A conversation with the hosts before we turned up would have helped us avoid a few uncomfortable situations. You can find our Directory of Volunteering opportunities abroad here.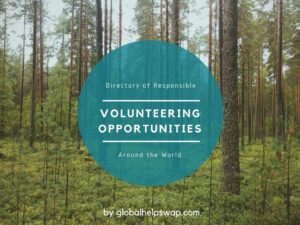 The second option is to look for the opportunities below.
We consistently add new volunteering opportunities to each country so do check in regularly to find some great responsible volunteering opportunities abroad. We would also love your help in keeping this list up to date and useful. If you know of any other places that should be featured, or maybe you've visited a place and would like to share your story, please get in touch.
We really hope this information helps you volunteer abroad in a way that makes your travels feel meaningful and memorable.
---
You can also read this article by the wonderful People and Places: Key questions and answers before you volunteer
---
Organisation: Orangutan Foundation
Location: Borneo, Indonesia
Website: http://www.orangutan.org.uk/volunteer-programme
Founded in 1990, the Orangutan Foundation is the foremost orangutan conservation organization working actively across the range of both orangutan species. Their mission is to save orangutans by protecting their tropical forest habitat, working with local communities, and promoting research and education.
The biggest threat facing orangutans is habitat loss. Saving this enigmatic species from extinction demands strategic action directed at safeguarding critical areas of habitat. Having worked in Indonesia for nearly three decades, the Orangutan Foundation has a wealth of experience, a deep understanding of the situation on the ground and its programmes are guided by sound scientific evidence.
The Orangutan Foundation works to protect three large areas of critical orangutan habitat in Central Kalimantan, Indonesian Borneo.
Running for nearly 20 years, the Orangutan Foundation Volunteer Programme is like no other. Not only will you carry out essential hands-on conservation work but you will also see the critically endangered orangutan in its natural habitat.
Volunteers participate in construction-based fieldwork that makes a difference while also getting a chance to see ex-captive (and often wild) orangutans in their natural habitat. The location of the programme depends on the needs of our field operations at the time and volunteers have worked in Tanjung Putting National Park, the Lamandau Wildlife Reserve and the Belantikan area (home to the largest remaining population of orangutans in an unprotected area). Previous projects have included; the construction of guard posts in protected areas; establishing an orangutan release camp; renovation of the National Park's Information Centre; and building dams with piping to supply villagers with clean drinking water.
The Volunteer Programme not only helps the Orangutan Foundation in the field but it also provides a base of committed supporters. Past volunteers all agree that taking part was an unforgettable and amazing experience. Many have gone on to have a successful career in wildlife conservation.
To find out more, please click the link above. Thank you."
---
Organisation: Bali Animal Welfare Association
Location: Bali, Indonesia
Website: http://bawabali.com/
Bali Animal Welfare Association (BAWA) is a non-profit organisation based in Bali, Indonesia. BAWA works to save, protect and improve the lives of all animals in Bali and beyond.
BAWA directly relieves the suffering of animals by providing emergency response and rescue, food and medication, rehabilitation and adoption. BAWA practices humane population control, disease control and runs intensive education and advocacy programs for sustainable improvement to animal welfare now and into the future.
BAWA will respond to alerts of any animal in distress – from snakes to dolphins. A key focus is Bali's Heritage Dog – the island's genetically unique street dog that is under threat.
BAWA is a small organisation whose people work hard every day to save the lives of Bali's animals and give them a better future.
We can often use volunteer expertise on specific projects and sometimes to support our daily work.  Some areas in which specialist skills are welcome are graphic design and product design, photography and filmmaking, writing, social media projects, IT and data base development, fundraising, sponsorships, event management and administration.
BAWA is funded entirely by donations and relies heavily on a staff of dedicated volunteers.
The majority of volunteers work in our veterinary clinic in Lodtunduh – 3km south of Ubud. This is because the need is greatest there.
There are also other ways you can volunteer that are more indirect. This includes helping BAWA with our communications and awareness plans as well as fundraising. Occasionally, there are voluntary office roles – contact us if you have a particular area of expertise you think could help.
BAWA uses trained specialists to rescue, rehabilitate and rehome Bali's animals in need. We do not usually offer many volunteer positions for people to work directly with animals. Anyone coming into contact with animals in Bali is advised to have anti-rabies vaccinations.
BAWA sometimes invites volunteers to assist with programs such as street feeding, but we must first see your rabies vaccination certificates.
If you have professional skills such as those listed above, please click the link above to contact us.
---
Organisation: Friends of the national parks foundation
Location: Gianyar, Indonesia
Website: Conservation volunteers needed in Indonesia
Friends of the National Parks Foundation (FNPF) is an Indonesian conservation nonprofit organization working to protect wildlife and their habitat, at the same time as supporting local communities.
Our goal is to create a harmonious and sustainable situation between wildlife, habitat and the local communities. To protect wildlife, we run very effective rehabilitation programs to ensure that rescued and cage-bred animals can survive in the wild after release. We support this by trying to to create secure environments for wildlife … by restoring/rebuilding habitat, and persuading local communities to protect them.
We have been extremely successful with orangutan rehabilitation and release, and we have the only recorded success of rehabilitating and releasing a sun-bear (still alive and well since its release in 2006).
Our bird rehab & release project on Nusa Penida (Bali) is internationally recognised for effectively saving the critically endangered Bali Starling (Leucopsar rothschildi) from extinction in the wild, and bringing back other endangered birds to Bali.
In each of our project locations we run nurseries that produce tens-of-thousands of tree saplings per annum. These are planted on our reforestation sites, and are also given away freely to any local village member to plant on their own private land.
We are looking for volunteers to help us with:
1. Participating in land rehabilitation program.
2. Collecting data from the field about the amount of trees that have been destroyed by forest fire or illegal logging.
3. Counting the population of trees currently in our tree nurseries.
4. Making an inventory about the seedlings and saplings in our site.
5. Helping the staff in our reforestation program.
6. Teaching English to the staff and local community.
7. Help to improve the technical aspect of the reforestation project.
To find out more, please visit our website and contact us.
---