Welcome to our Volunteering in India page. Search for free and low cost volunteering opportunities in India below.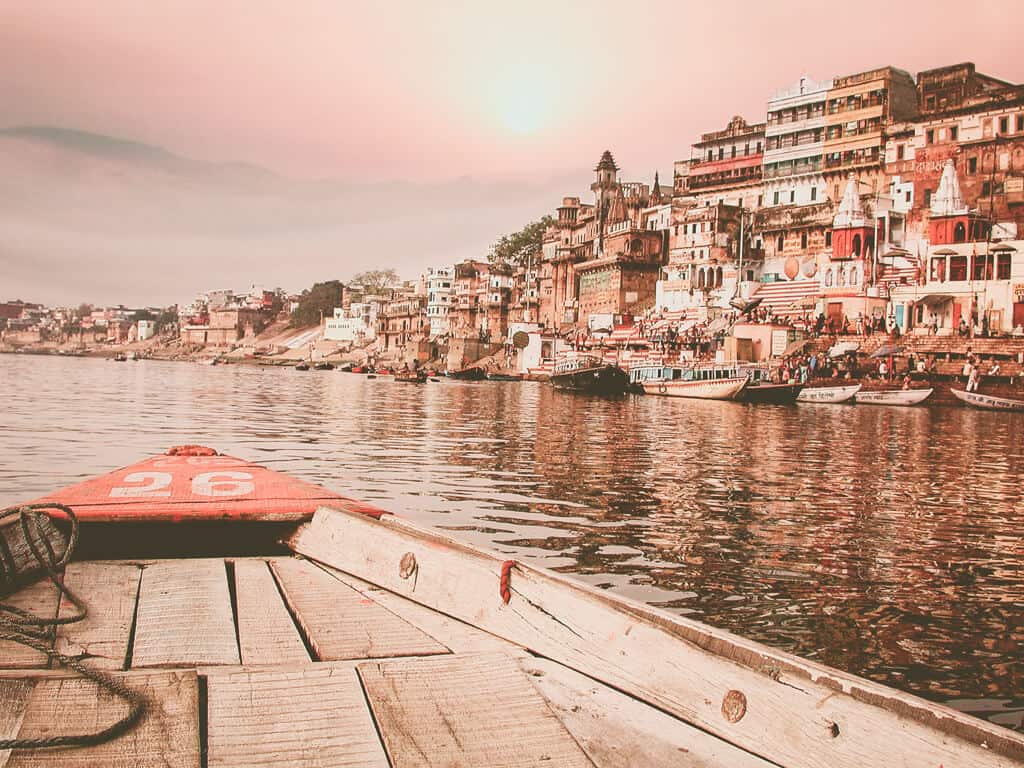 ---
How to find volunteering opportunities in India
You can access these opportunities in two ways.
Your first option is to buy our Directory of Volunteering opportunities which lists these opportunities in a PDF. This gives you a document that is easy to search, and which you can use even when you're not connected to the internet.
More importantly with the directory, you will also get a list of questions to ask to make sure you get the most out of your volunteering experience. We know how important it is to clarify expectations and to get a clear idea of what you're signing up for before you volunteer. I know that there are opportunities we signed up for that didn't end up being what we expected. A conversation with the hosts before we turned up would have helped us avoid a few uncomfortable situations. You can find our Directory of Volunteering opportunities abroad here.
The second option is to look for the opportunities below.
We consistently add new volunteering opportunities to each country so do check in regularly to find some great responsible volunteering opportunities abroad. We would also love your help in keeping this list up to date and useful. If you know of any other places that should be featured, or maybe you've visited a place and would like to share your story, please get in touch.
We really hope this information helps you volunteer abroad in a way that makes your travels feel meaningful and memorable.
---
Please read this article by the wonderful People and Places before volunteering: Key questions and answers before you volunteer
---
Organisation: Banni Khera Farm
Location: State-Haryana, City-Rohtak, India
Website: http://www.bannikherafarm.com
Banni Khera Farm is a sustainable community based rural tourism project.
The focus of Banni Khera Farm is to conserve nature and natural habitat, preserve heritage and traditions, promote local culture and support the local community by offering them new economic opportunities. It offers authentic and interactive Indian rural life experiences for tourists.
---
Organisation: Bird Peck Organics
Location: Tehsil Kasauli, Dist. Solan, Himachal Pradesh, INDIA
Website: http://www.birdpeckorganics.com/
Bird Peck Organics is not a 'typical' farm family nor do we necessarily practice what is commonly understood by 'organic' farming. The package of practices we have evolved is essentially an adaptation of 'natural' farming promoted by legendary Japanese scientist Masanobu Fukuoka, with its core focus on zero chemical-based soil nutrients and pest/disease control agents. Needless to say, all operations at the farm are done manually requiring hard physical labour.
Given our limited capacity to host Wwoofers, we prefer only such volunteers who can devote a minimum of two weeks or more. We expect them to have a long-term and if possible, immediate interest in practicing sustainable farming practices with a deep desire to learn the techniques and keenness to gain firsthand experience of what it takes to be an environment-friendly farmer. A normal workday generally ends with talks / discussions / audio-visual presentations around dinner time in addition to fair amount of reading materials that we expect the volunteers to read and discuss.
---
Organisation: Animal Aid
Location: Udaipur, Rajasthan, India
Website: Animal Aid
Come for a visit, come to volunteer for half a day, or volunteer every day! We want YOU to come to Animal Aid and join in the magic that is animal protection and care. Animal Aid is a happy place where animals are healing and loved.
Whether you have technical skills with animal health care or whether you are a motivated animal lover who wants to help by giving tender loving care, Animal Aid has the right animals for YOU!! Please click the link above to contact us.
---
Organisation: Peepal Farm
Location: Dharamsala, India
Website: Volunteer with an animal sanctuary in India
We are a group of loosely knit people with one goal; doing good work. We believe in "alleviating physical pain" as an objective net good. So for us, good work is helping alleviate suffering of those who can't help themselves.
Our farm is the home we have built in Himalayan Foothills to accommodate recovering injured stray animals, creatively maladjusted people who want to do good work, and an organic farm to provide a little bit for for all of us.
We provide accommodation and 3 vegan meals in exchange for 36 hours of work every week. You work 6 hours for 6 days and get one day off each week. The day you arrive is your first day off. We ask for a minimum 3 week commitment.
The work you will do depends on your work exchange position. Apart from that, you're also welcome to use your skills to help us do more good work or improve the space. People have contributed by doing art all around the farm, making videos, carpentry, and doing hacktivism! To find out more, please visit our website.
---