Welcome to our Volunteering in Argentina page. Search for free and low-cost volunteering in Argentina below.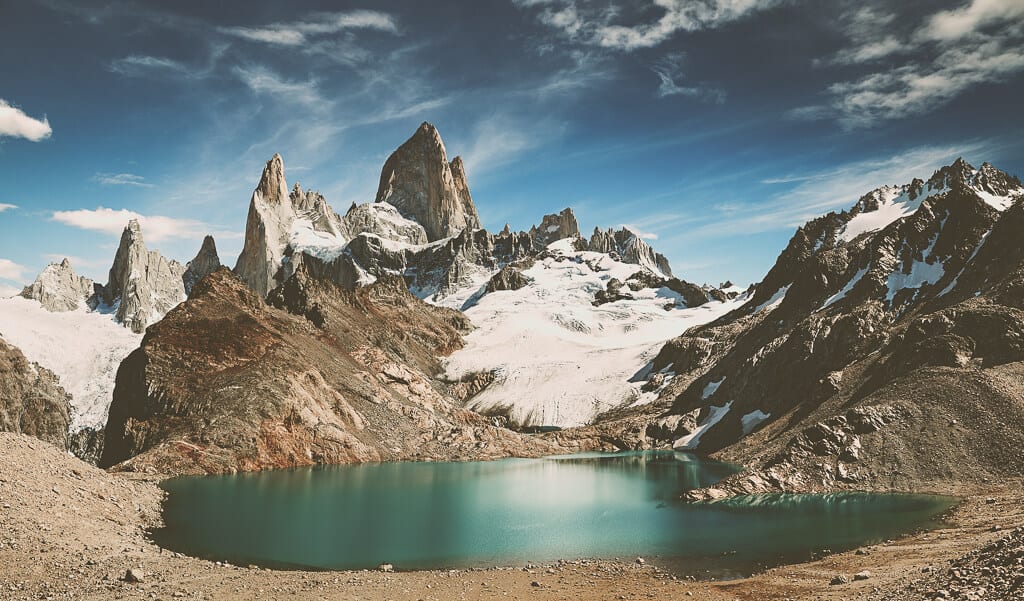 How to find free volunteering opportunities abroad
You can access these opportunities in two ways.
Your first option is to buy our Directory of Volunteering opportunities which lists these opportunities in a PDF. This gives you a document that is easy to search, and which you can use even when you're not connected to the internet.
More importantly with the directory, you will also get a list of questions to ask to make sure you get the most out of your volunteering experience. We know how important it is to clarify expectations and to get a clear idea of what you're signing up for before you volunteer. I know that there are opportunities we signed up for that didn't end up being what we expected. A conversation with the hosts before we turned up would have helped us avoid a few uncomfortable situations. You can find our Directory of Volunteering opportunities abroad here.
The second option is to click on the continent you're interested in volunteering in and you will find all the opportunities organised by country.
We consistently add new volunteering opportunities abroad so do check in regularly to find some great responsible volunteering opportunities abroad. We would also love your help in keeping this list up to date and useful. If you know of any other places that should be featured, or maybe you've visited a place and would like to share your story, please get in touch.
We really hope this information helps you volunteer abroad in a way that makes your travels feel meaningful and memorable.
---
You can also read this article by the wonderful People and Places: Key questions and answers before you volunteer
---
Organisation: Aldea Luna
Location: Jujuy, Argentina
Website: http://www.aldealuna.com.ar/volunteers.html
We receive volunteers that are interested in collaborating with the growth and maintenance of our Natural Reserve and organic garden, with a minimum stay of one week (without a maximum length).
The work will include time in the garden and maintaining the reserve (walkways, signs, clearing invasive plants, installation, watering system, etc.)
---
Organisation : Eco Yoga Park
Location: General Rodriguez, Buenos Aires, Argentina
Website: http://www.ecoyogapark.com.ar/en/
Throughout the year, innumerable young people, students and all types of persons from around the world visit our park so they can have a fully enlivening experience with all of us in our volunteer programmes (national and international).
This program is quite ideal for those who want to experience an eco-village way of life, taking part in sustainable activities such as organic agriculture, eco-building, oriental art & philosophy, mystic tourism, gardening, veg cooking, and, at the same time, meeting many interesting new friends and experiencing the peaceful harmony that yoga and meditation will give to yourself.
---
Organisation: Mama Roja
Location: Obera, Misiones, Argentina
Website: http://www.mamaroja.org/
Responsibilities can include: hands-on help in gardening and field work, natural building/construction, animal care, group cooking, and with our multi-faceted ongoing projects. Generally, we ask for at least 5 days a week, 5 hours per day of work, depending on the project at hand. Also, we encourage you to add your own unique talents to Mama Roja by creating your own projects.
---
Organisation: Estancia La Margarita
Location: 240km from Buenos Aires
Website: http://www.estancialamargarita.com/en/
Estancia La Margarita is a well-known and much loved estancia located 280 kilometers from Buenos Aires.  The estancia is well known as a hospitality/ horse riding location in the glorious pampas.   We have guests from all over the world as well as Argentines who are a big part of our guest numbers. We offer great horse riding and since we are a working farm we can offer guests the opportunity to learn about animals  here in Argentina
We are often looking for well-qualified volunteers. Volunteers are a very important part of the estancia  personal and need to have the following qualifications:
*Have excellent horse riding skills ( this does not apply to our park keeper/general maintenance  poison –  see below for details of this position)
*Speak Spanish at least up to a good intermediate level.
*Speak English
*Be available for at least 2 months (preference is given to those  who can stay longer)
---
Organisation: Shamballa
Location: Cordoba, Argentina
Website: Shamballa
Please contact us for the volunteer program !!!!
Our volunteer program is 4 weeks, with the option to extend if required.
Volunteering is an opportunity to integrate into the daily work of a small family farm based on the principles and strategies of permaculture.
It's an opportunity also, to observe and experience different techniques that make a sustainable living. Since biobuilding, regenerative organic garden, edible forests, appropriate technologies, art, etc.
The volunteer program is not an academic program of learning; is the possibility of sharing a space where we intend to live a simple, resilient and in harmony with nature.
---
Organisation: Jaguars in the fringe
Location: Jujuy and Salta, north west Argentina
Website: Jaguars in the fringe (facebook page)
Since 2011, Jaguars in the Fringe has been working to secure the survival of jaguars in the threatened Yungas, targeting human-jaguar conflicts through education and improvement of livestock practices.
The project seeks to protect jaguars with the following actions:
Reduce habitat loss, degradation and fragmentation
Enable prey base recovery
Decrease livestock losses to jaguars and associated retaliatory killings
Target human-jaguar conflicts through education and improvement of livestock practices
Assist government agencies to implement legislation more effectively Increase awareness among all stakeholders Implement outreach activities to reduce poaching.
Please contact us if you have a background in conservation. 
---
---