Welcome to our Volunteering in Ecuador page. Below you will find free and low cost responsible Volunteering in Ecuador.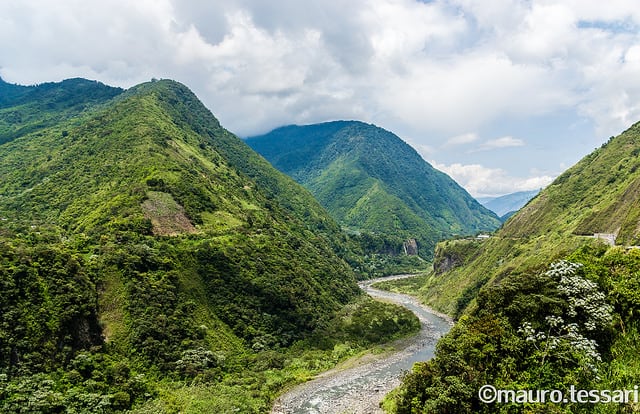 ---
Please read this article by the wonderful People and Places before volunteering: Key questions and answers before you volunteer
---
Organisation: Sacred Suenos
Location: Near Vilcabamba, Ecuador
Website: Volunteer on the land in Ecuador
Sacred Sueños always welcomes volunteers who wish to join the community and help out!  We provide opportunities for volunteers who are interested in learning about permaculture and living off the land as well as living in a beautiful space for meeting new people, reading, yoga, and meditation. The farm is always growing and we are open to collaborating with volunteers to create and implement new projects.  You will be living at the Seed Camp, where we've built a community kitchen, a dormitory that sleeps as many as six, three bedroom cabins, a yurt bedroom, a water tank, composting toilet, greenhouses, orchard and agroforestry gardens.
We look forward to hearing from you!
---
Organisation: Planet Drum
Location: Bahía de Caráquez, Ecuador
Website: Volunteer with a conservation charity in Ecuador
Planet Drum Foundation is 501(c) non-profit organization that was founded in San Francisco, California in 1973 with the mission to promote bioregionalism, a grassroots approach to ecology that emphasizes sustainability, community self-determination, and regional self-reliance.
In 1999, Planet Drum Foundation was invited to Bahía de Caráquez, a small city located on the coast of central Ecuador, to collaborate on the development of an Eco-city initiative with local ecological activists and the city Mayor.
Volunteers are needed to help further Planet Drum's year-round revegetation and bioregional education projects. The work can be labor-intensive and includes greenhouse duties, revegetation site planting and maintenance, and community visits.
Volunteers work approximately 20 hours per week and are housed at the Planet Drum Ecuador office/apartment in downtown Bahía de Caráquez.
A minimum one-month stay and Spanish-speaking skills are recommended.
---