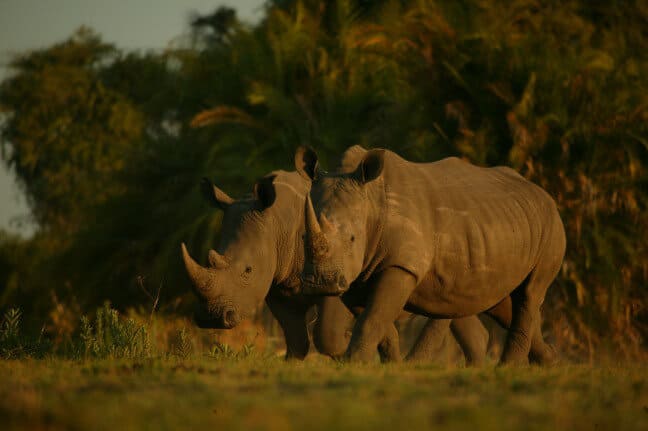 Help us save a rhino and win amazing prizes
#JustOneRhino
I have never been to Sub-Saharan Africa and I have never been on a safari. I have never seen Rhinos in the wild and at this rate I will never do unless you and I do something about it. I really want to see rhinos in their natural habitat so will you help me?
In South Africa alone, rhino poaching has gone from 333 in 2010 to a horrifying 1020 in 2014. Now I am no maths wizard but it takes no genius to realise that at this rate the rhinos will all be gone in my lifetime. Since 1960 the black rhino population in Africa has decreased by a staggering 97.6%.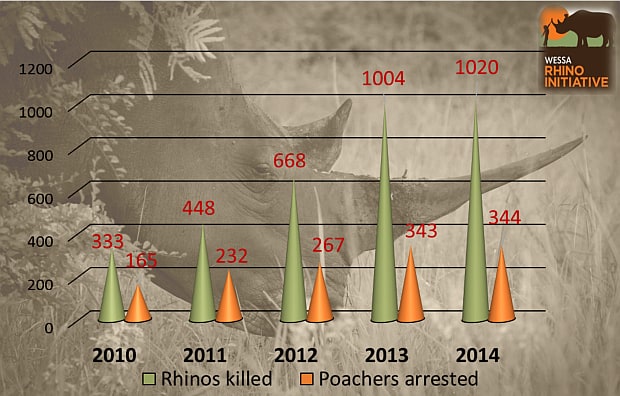 Rhinos are killed almost exclusively for their horn, which currently sells for $65,000 per kilo. The demand is driven primarily by buyers in East Asia, who (inaccurately) ascribe various medicinal cure-alls to the horn. This has to stop.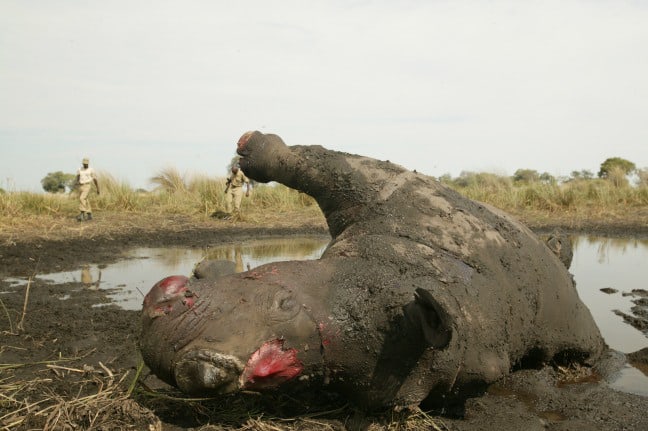 Together with another 125 travel bloggers we are helping promote the #JustOneRhino campaign. Rhinos Without Borders a project started by Dereck and Beverly Joubert is focused on saving the Rhinos, by relocating 100 from South Africa to Botswana to protect them from the tragic rise in poaching. Botswana has the lowest poaching rates in Africa with its no-nonsense attitude to poaching. Botswana treats poachers as an invading terrorist group and has a shoot to kill policy. Controversial? Yes. Effective? 100%. Poachers stay away from Botswana because it is simply not worth the risk for them. It's an extremely expensive project to relocate 100 rhinos with costs estimated to range around the $5 million mark.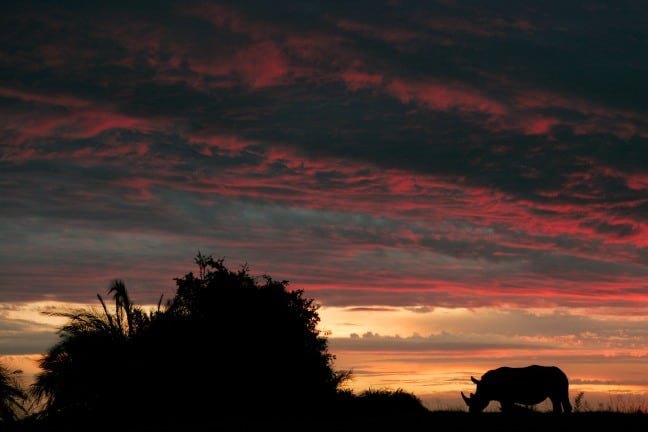 So why #JustOneRhino? With the other 125 travel bloggers we are trying to raise $45,000 the cost to help relocate Just One Rhino.
How you can help save a rhino
Thanks to Travellers Building Change and Green Travel Media 20+ eco – conscience travel brands are offering some amazing prizes that are worth more than $30,000! All you have to do is donate on the Travellers Building Change Donate Page and you are automatically entered in the prize draw. All winners will be announced on World Wildlife Day, March 3rd, 2015. It could not be more simple. A $20 donation will get you 10 entries, $30 will get you 20, $50 will get you 30, and so on. Below are some of the amazing prizes that are be offered.
9-day South Africa Big Five Safari: Kruger & KwaZulu-Natal valid for 2 people from Adventure Life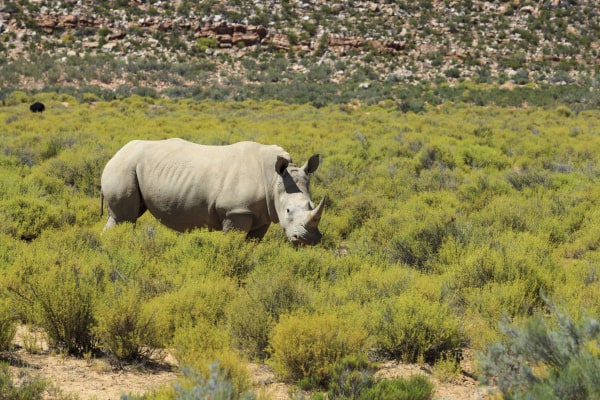 Adventure Life is offering a new South Africa trip that focuses on observing the "Big Five", including the rhinoceros. Visit the metropolis of Johannesburg before setting out on safari in game rich Kruger National Park. This 9 day tour highlights Johannesburg, Durban, one of Africa's oldest reserves in KwaZulu-Natal, the beaches of Dolphin Coast, and culminates with a stay at Rhino Post Safari Lodge in Kruger National Park.
Prize value: $6,000
Prize link: http://www.adventure-life.com/tours/south-africa-big-five-safari-4355
10-day Galapagos Voyage for One with International Expeditions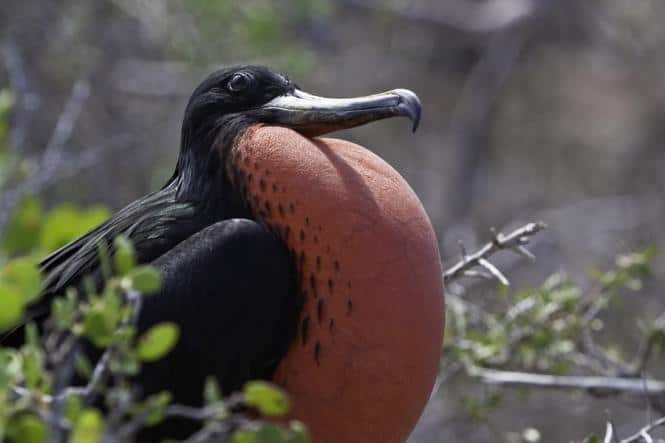 The prize includes a cabin for seven nights aboard the M/V Evolution; hotel accommodations pre- and post-voyage; daily shore excursions, interpretive walks, swimming, snorkeling, hiking & Zodiac rides; 23 meals (and lots of snacks); snorkeling gear & shorty wetsuits; kayaks; all bottled water; onboard doctor; full educational program, including lectures on history, ecology & marine life and field interpretation; arrival & departure transfers; and tips to porters & to waiters for included meals!
Prize value: $5,298
Prize info: http://www.ietravel.com/central-south-america/galapagos-islands
Seven nights' bed and breakfast in a Garden View suite with Cobblers Cove in Barbados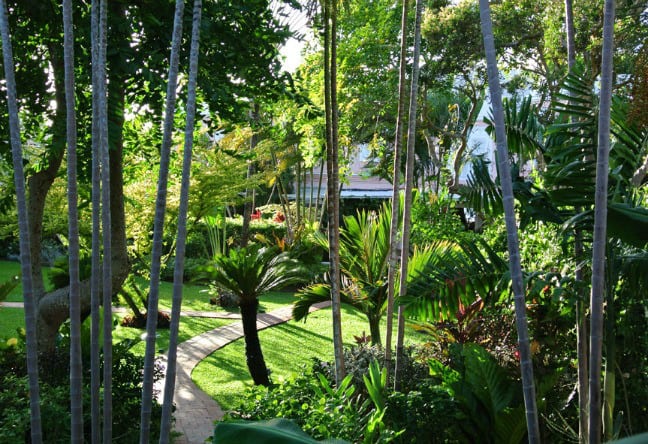 Set amidst swaying palms and tropical foliage, the Cobblers Garden Suites offer 560 square feet of relaxing and comfortable accommodation. Elegant living rooms open out onto private terraces or balconies allowing guests to enjoy the lush garden views.
Prize value: $5,187
Prize info: http://www.cobblerscove.com/suites/cobblers-garden-suites
10 nights' stay for two people at Yemaya Island Hideaway and Spa, Little Corn Island, Nicaragua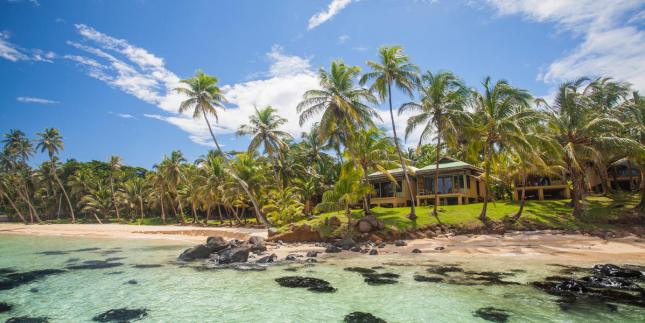 Yemaya is a luxury eco-retreat located on pristine Little Corn Island and each of their 16 cabanas features a stunning ocean view, a private terrace, rainforest showers stocked with local, organic bath products, and as much relaxation as anyone could ask for. All guests are welcome to attend the morning yoga and meditation sessions that are scheduled daily, and allow both staff and guests to begin their days refreshed, relaxed, and rejuvenated.
Also included in the prize package is a $700.00 food and beverage credit and a $500.00 credit to be used in their award-winning, on-site spa.
Prize value: $5,241
Prize info: www.littlecornhotel.com
3 nights for 2 people at Bali Jiwa Villa, Bali, Indonesia with Secret Retreats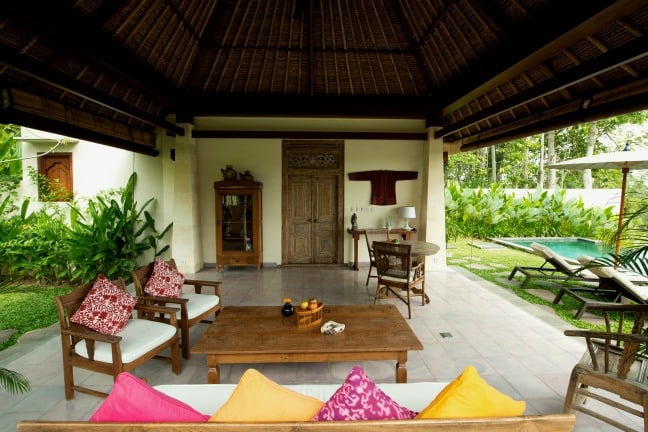 Nestled on the edge of a typical Balinese village, just a 15-minute drive from the artist town of Ubud, Bali Jiwa Villas is an idyllic treasure. Immerse in tranquillity in one of the two private villas. Able to accommodate 2-3 guests, and featuring sweeping garden and hillside views, each Balinese design villa has an open-air living area, elegant bedroom, and private pool.
Prize value: $1,000
Prize info: http://secret-collections.com/en/secret-villas/bali-jiwa-villa
(2) 3 nights for 2 people at The Scent Hotel Koh Samui, Thailand with Secret Retreats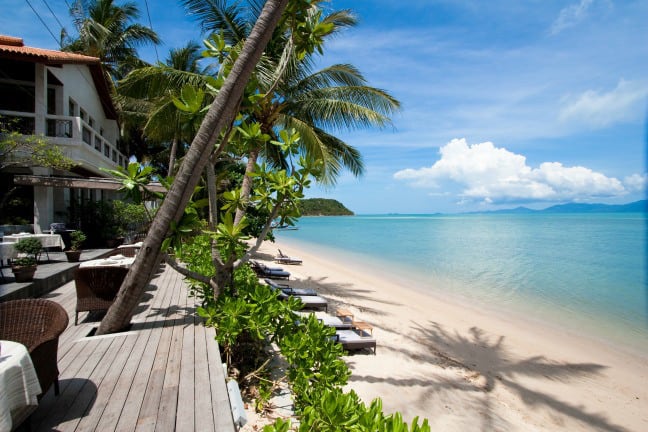 Ten unique Sea Breeze Suites in three different styles (chinese, colonial and mocal inspired) are located around the swimming pool.
Prize value: $1,500
Prize info: http://www.secret-retreats.com/thescent
3 nights for 2 people at 4 Rivers Floating Lodge, Koh Kong, Cambodia with Secret Retreats
Situated along the Tatai River and overlooking the Cardamom Mountains, a peaceful and private sanctuary awaits at this luxury eco lodge. Built using only eco-friendly materials, cocoon in comfort in of the 12 floating tents, each with its own private terrace. Kayak down the river, have a relaxing massage, and capture the beauty of one of the world's largest rainforests.
Prize value: $900
Prize info: http://secret-collections.com/en/secret-inns/4-rivers-floating-lodge
3 nights for 2 people at Flower Island, Palawan, Philippines with Secret Retreats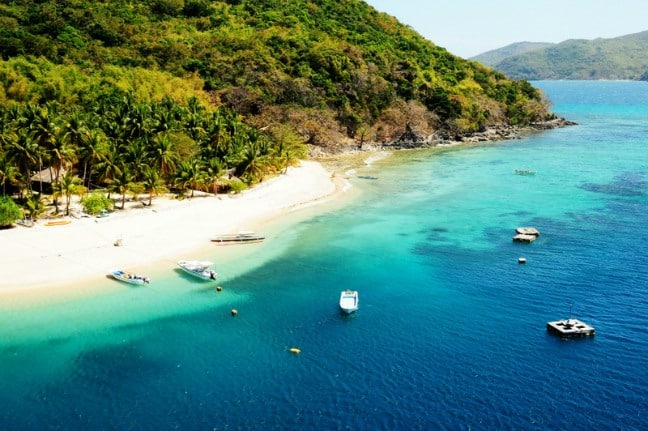 Traveling around the Philippines' last frontier on Palawan's crystal green-blue waters by boat, I spot Flower Island's verdant foliage and sparkling white sand beach. A vision of heaven, have I come to share paradise with the gods at this exclusive, isolated retreat? Pretty guestrooms feature private verandas with direct beach access. The simple décor at this quiet escape encourages one to rest both body and soul.
Prize value: $900
Prize info: http://www.secret-retreats.com/flowerisland
Other Prizes:
• eBag Luggage
• WeWOOD Watches
• Dinner/Brunch Cruises
• 2 nights in an Italian Villa
• 2 Tours in India
• ExOfficio Gift Certificate
• 2 nights Renaissance Asheville
• Travel Blog Success Lifetime Membership
• African Elephant Photo Pack
• HDR Timelapse Video Camera w/Lens
• Blogger Mentorship Package from Green Global Travel
& more coming soon!
Please, please, please enter the competition above and share it with everyone you know. Not only do you have the chance to win some amazing prizes but more importantly you can help save a rhino. 
The campaign runs from December 1st, 2014 until March 1st, 2015. Be sure to donate by March 1st! 
To enter the competition please click here: Travellers Building Change Donate Page
As responsible travellers it is our duty to help preserve the planet and it's wildlife for future generations. Please help us achieve this by donating to this campaign.