Photos of Monte Alban, Oaxaca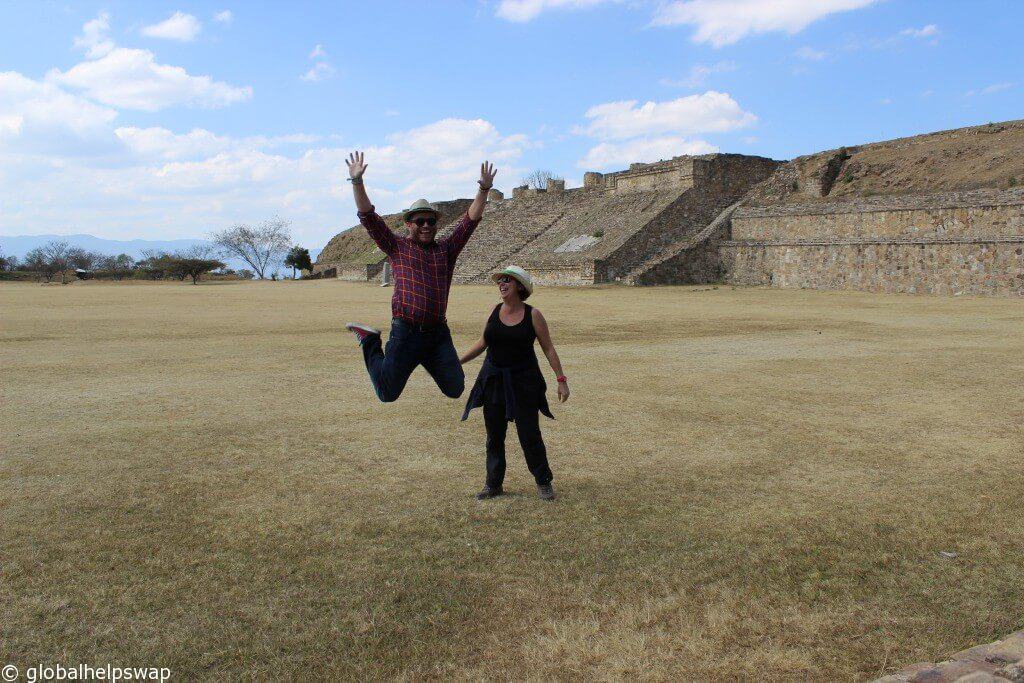 Believe it or not we were actually considering NOT visiting Monte Alban during our stay in Oaxaca. What a folly that would have been. Monte Alban was as impressive as Chichen Itza to us and had certainly better views.
Monte Alban is the ancient Zapotec capital that dates back to around 500 BC. It's a Unesco World Heritage Site and one of the most important sites in Mexico. Why oh why were considering not going is beyond me. We had a such memorable day at this spectacular site and we urge you to visit it if you are in Oaxaca. 
Here are our favourite photos of Monte Alban, Oaxaca.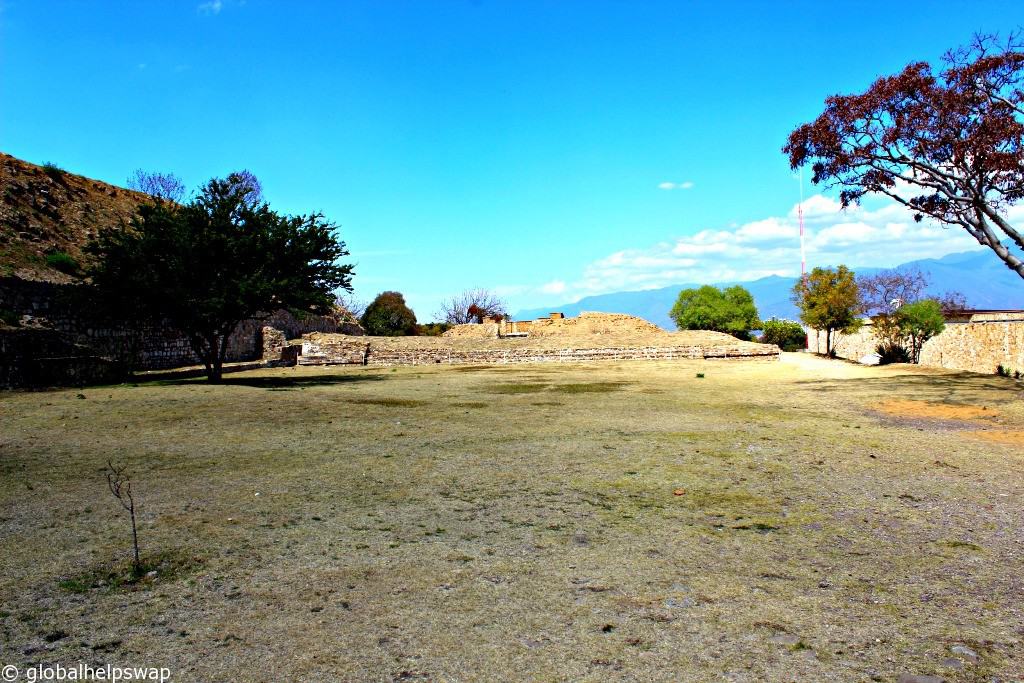 Monte Alban sits on an artificially leveled hill-top 400 m above the Oaxacan valley floor. This position was no fluke. Being so high with 360º views it made nigh on impossible to attack.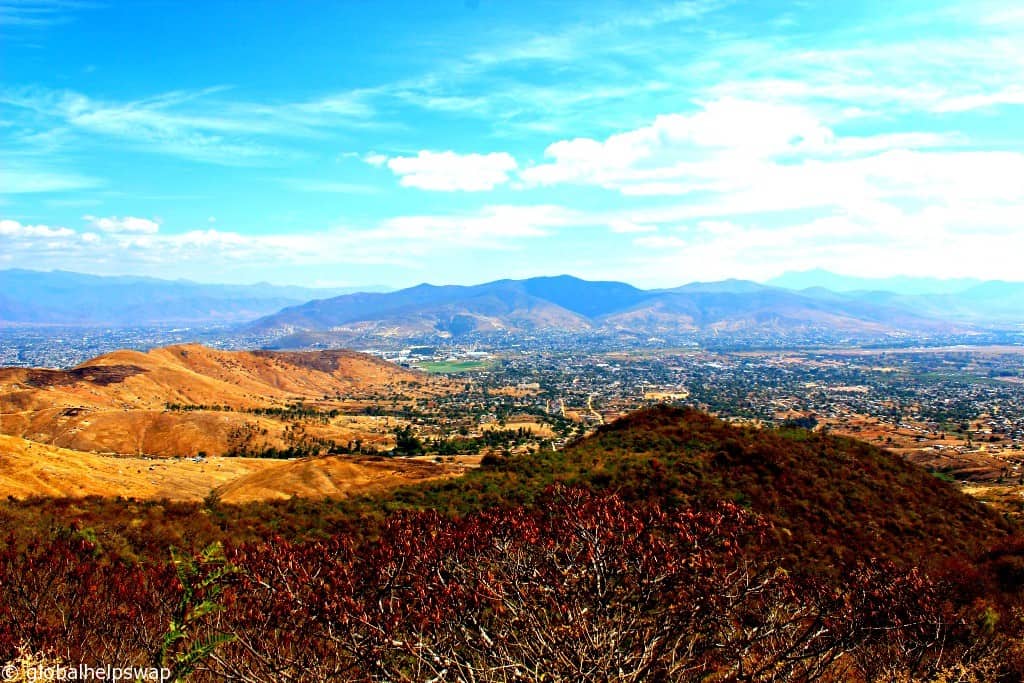 Today the views are enjoyed by travellers and locals alike. When we arrived in January we practically had the place to ourselves.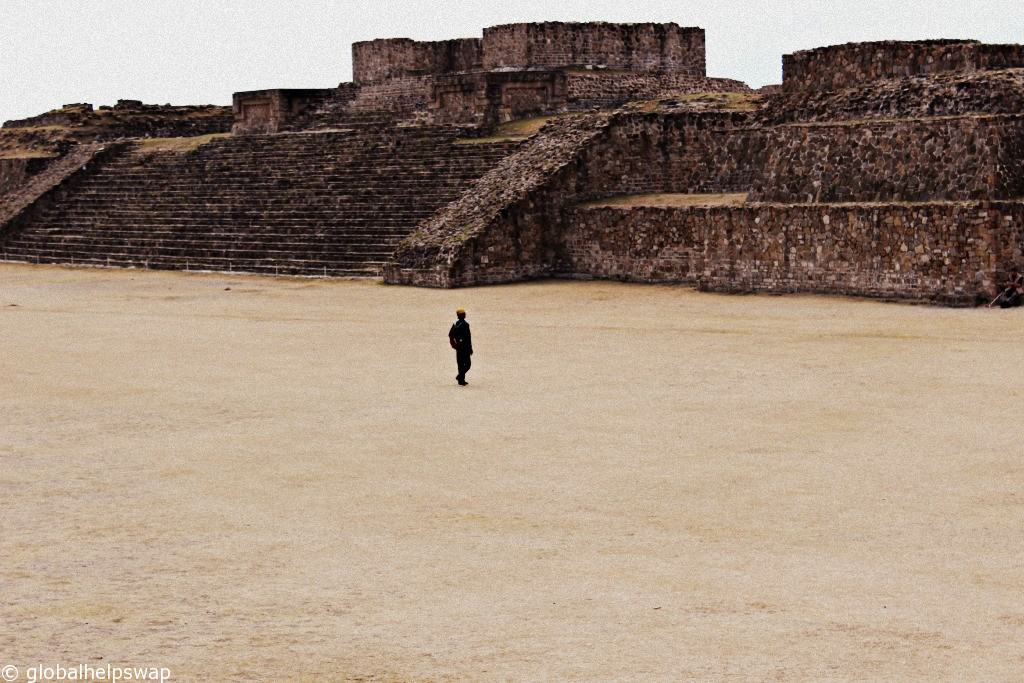 Up to 10,000 people lived around the site and on the neighbouring hillsides. The people of Monte Alban were the first Mexican people to use writing and a written calendar.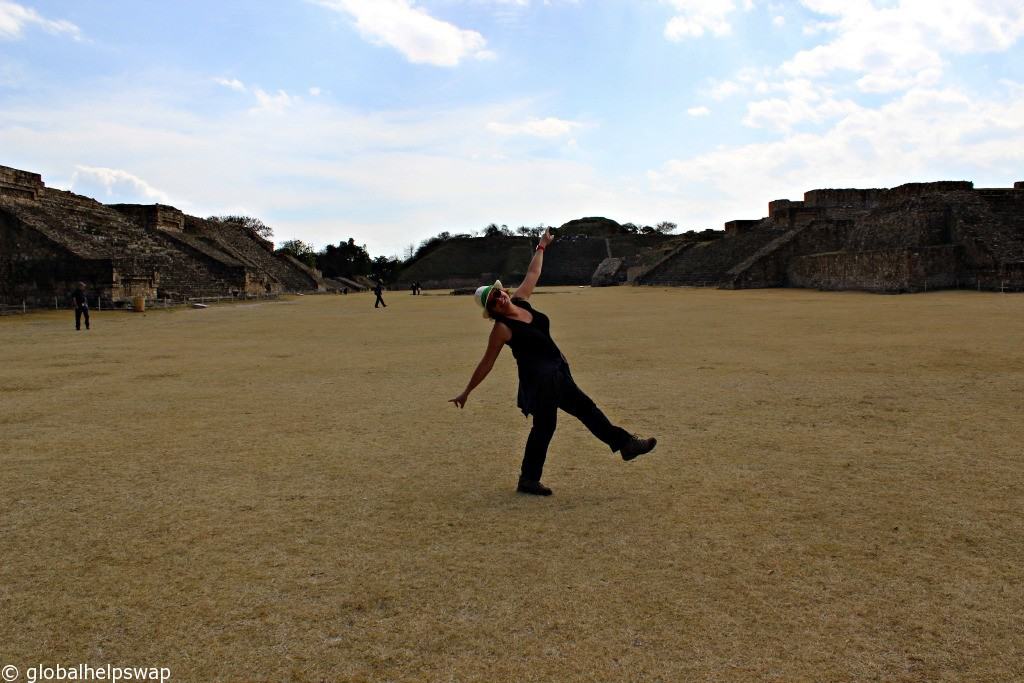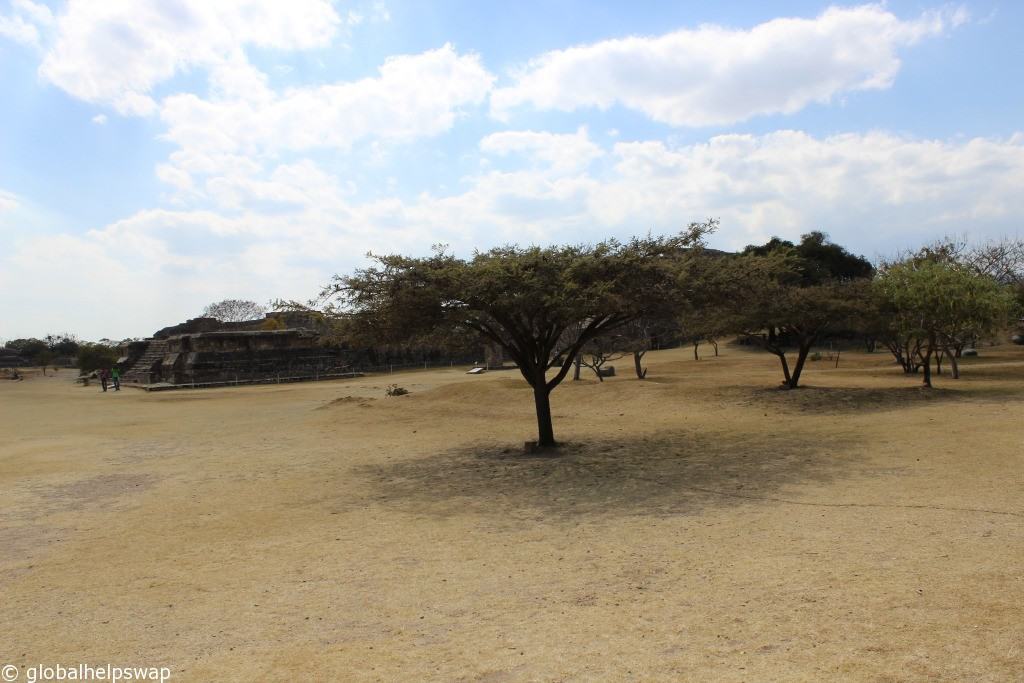 Monte Alban was the centre of a well organised society which was priest dominated. Archeologists have uncovered nearly 170 underground tombs in their excavations.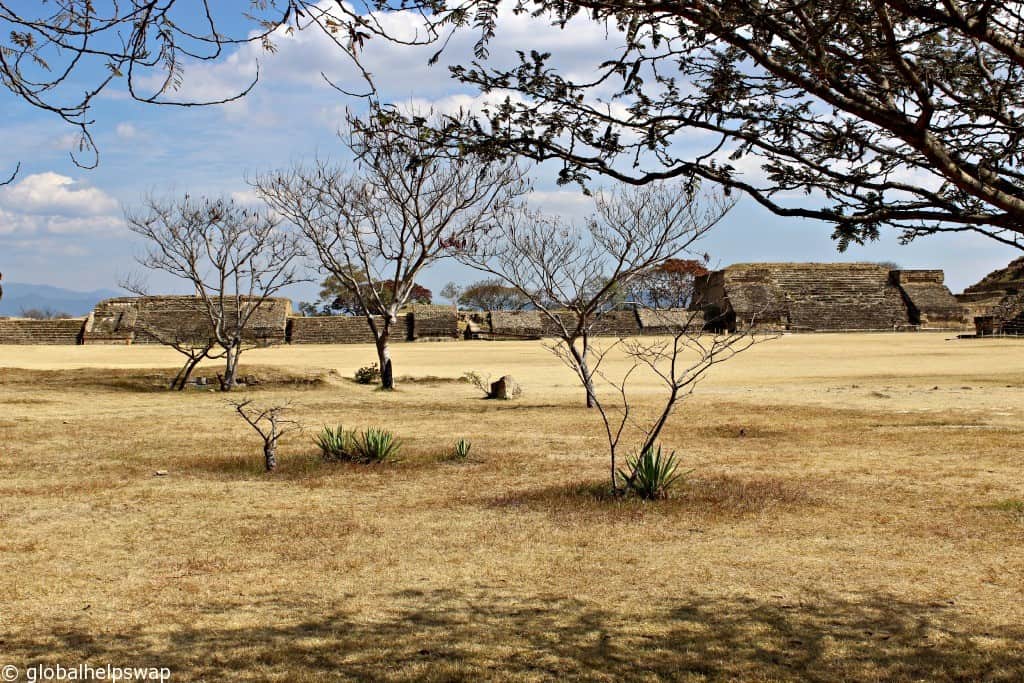 As you can see from the images it gets pretty hot up there, so bring plenty of water and where a hat!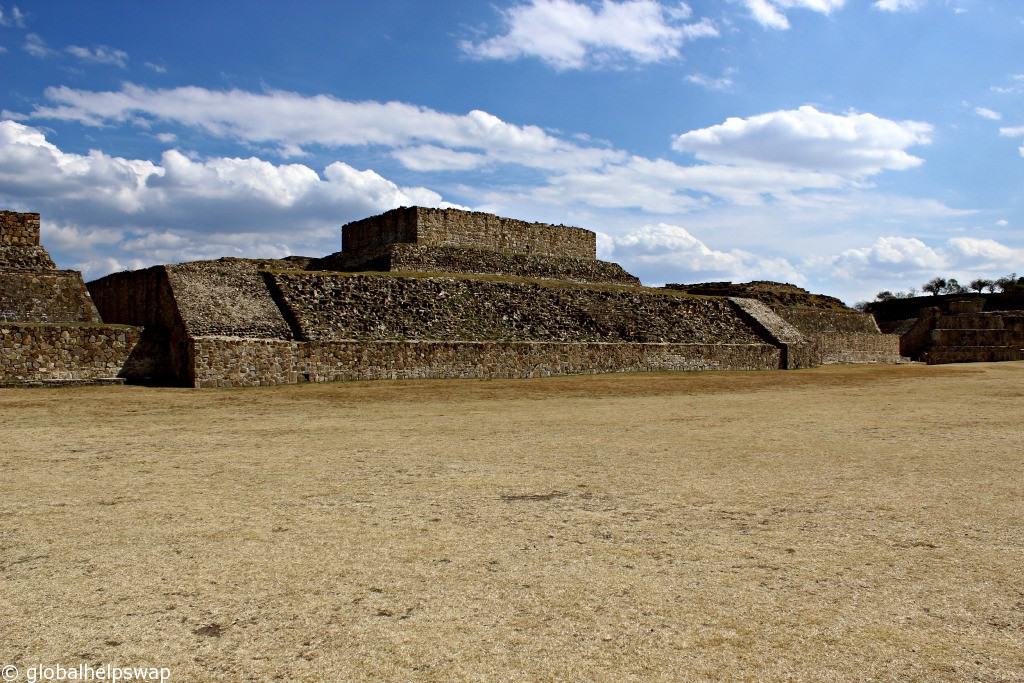 The Gran Plaza is 300m long and 200m wide. It was the centre of Monte Alban with temples and residential dwellings. Most of the buildings around the plaza are now cordoned off for visitors to prevent erosion.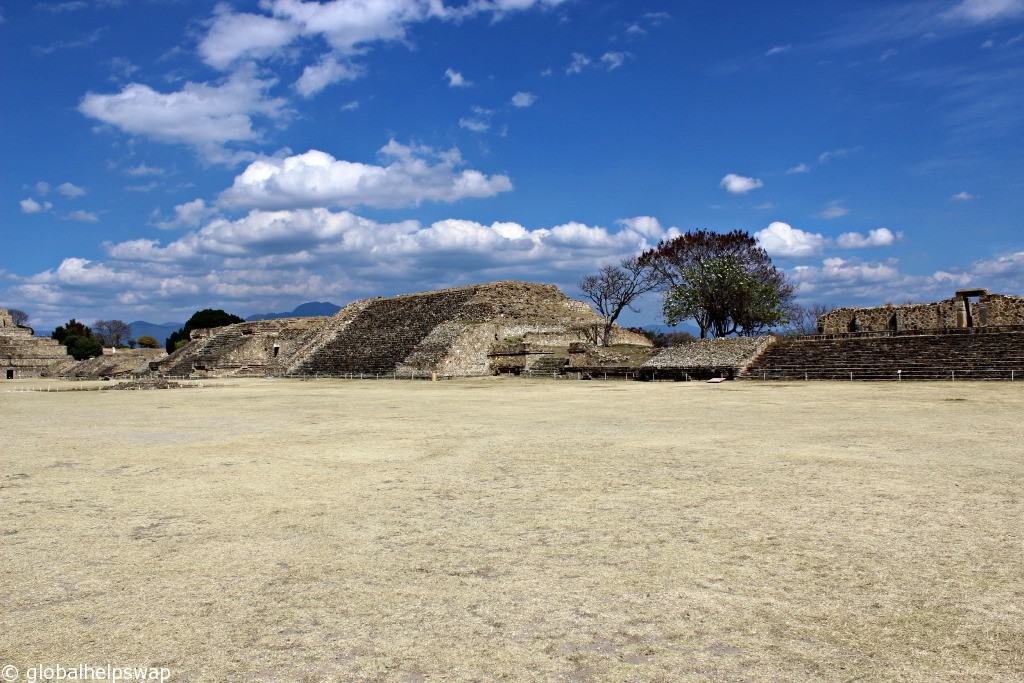 It's not every day you have a Unesco World Heritage site to yourselves!
You can hire official guides at the visitors entrance. The price is around M$200. As always we just wandered around ourselves and soaked up the sights in our own time.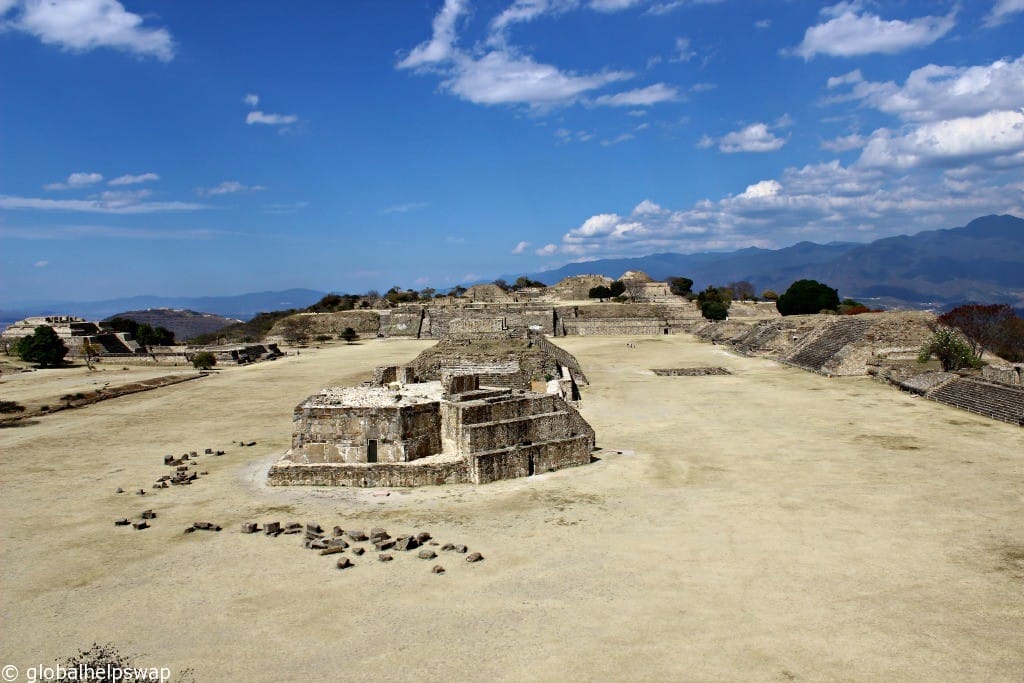 Look at that amazing vista. Below me are very steep ancient steps that are irregular in size. Now picture me running up them humming the Rocky theme tune, doing the punches, etc, whilst Karen filmed me. But wait, as I got to the top with my heart about to explode, Karen pipes up that she forgot to press record and could I do it again! My response is too expletive ridden for a family blog.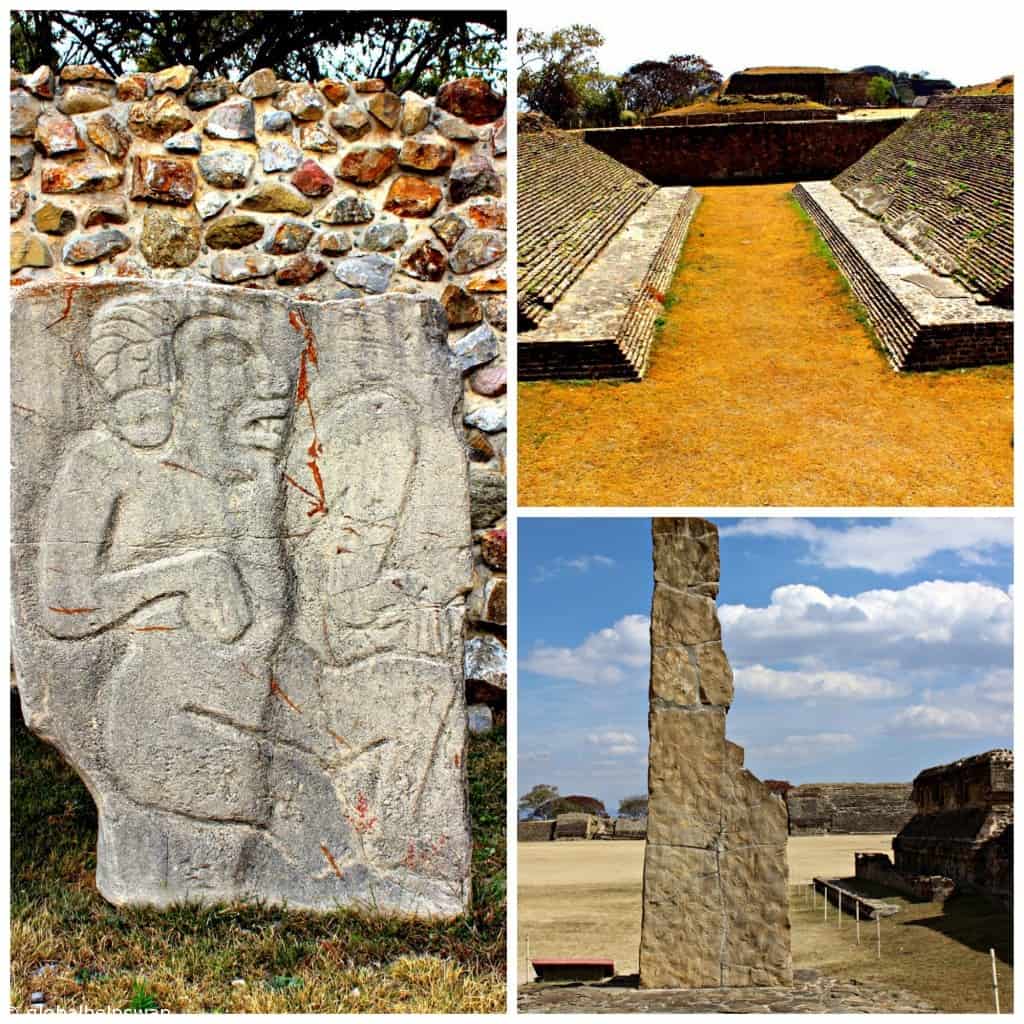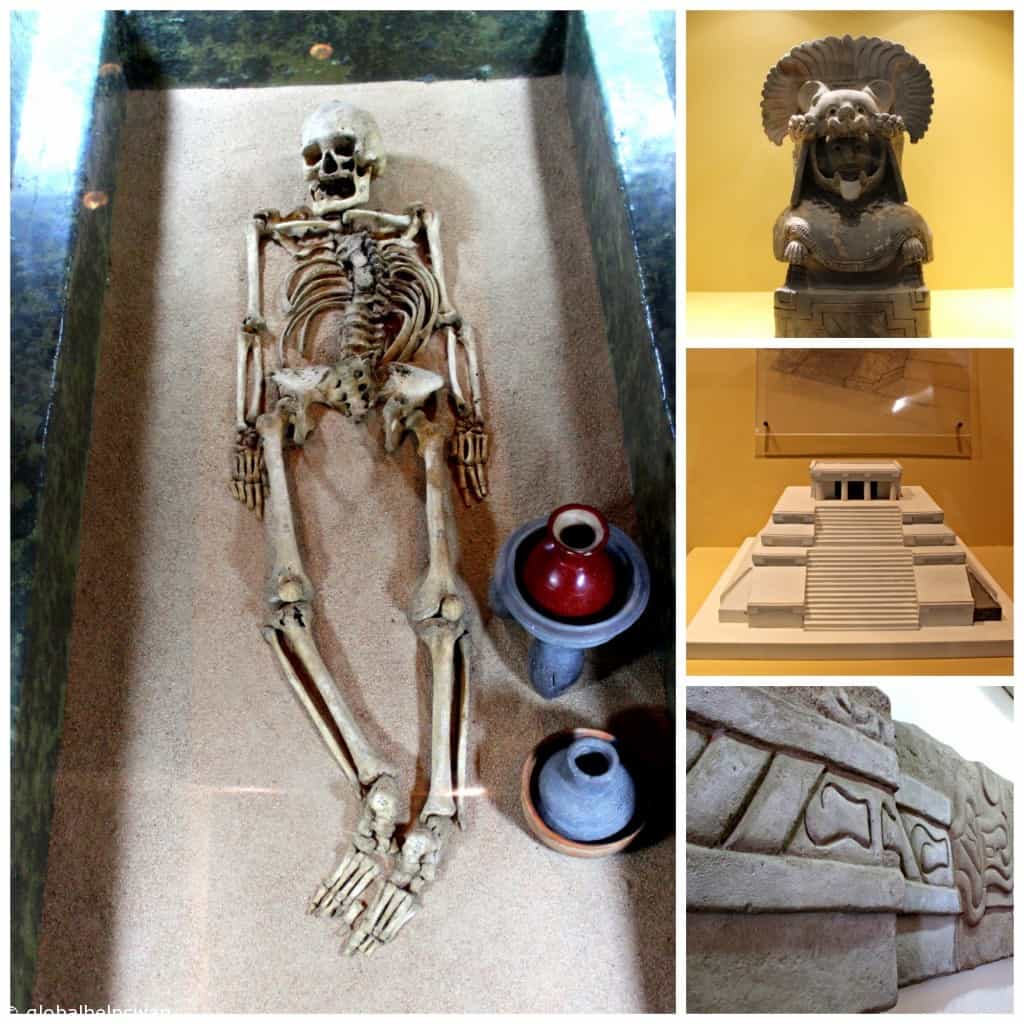 We recommend that you walk around the excellent museum before entering the site to get a feel of what it looked like and what some of the images represent.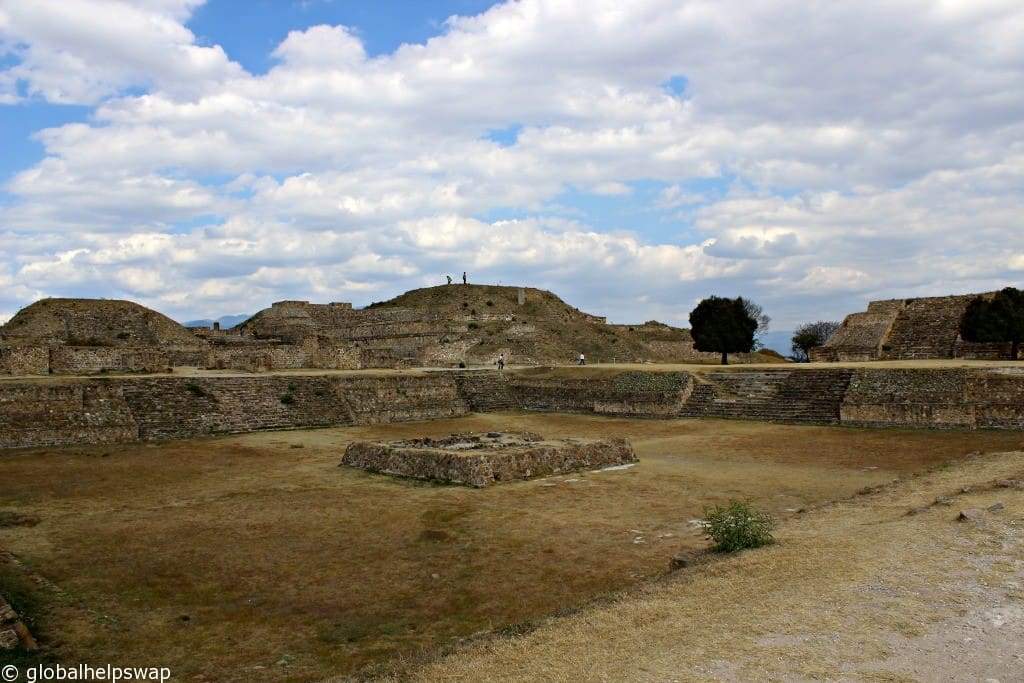 Between about 700 and 950 Monte Alban was abandoned and fell into ruin. Most experts think that the local population wanted sea views and just left! (Only joking). No, other sites became the main centre of commerce so Monte Alban was less useful.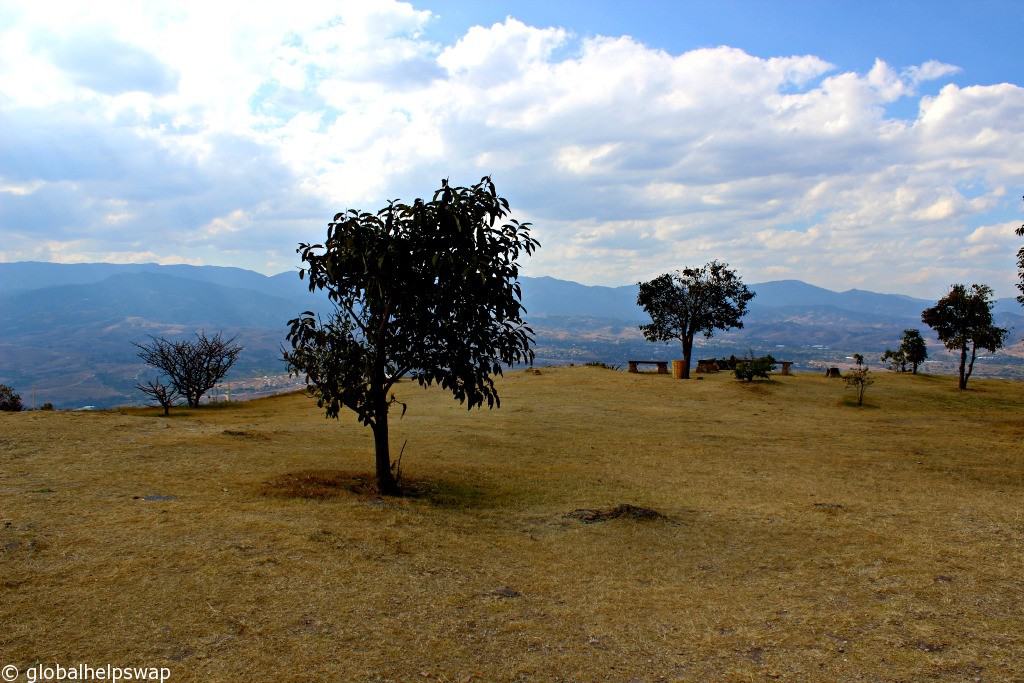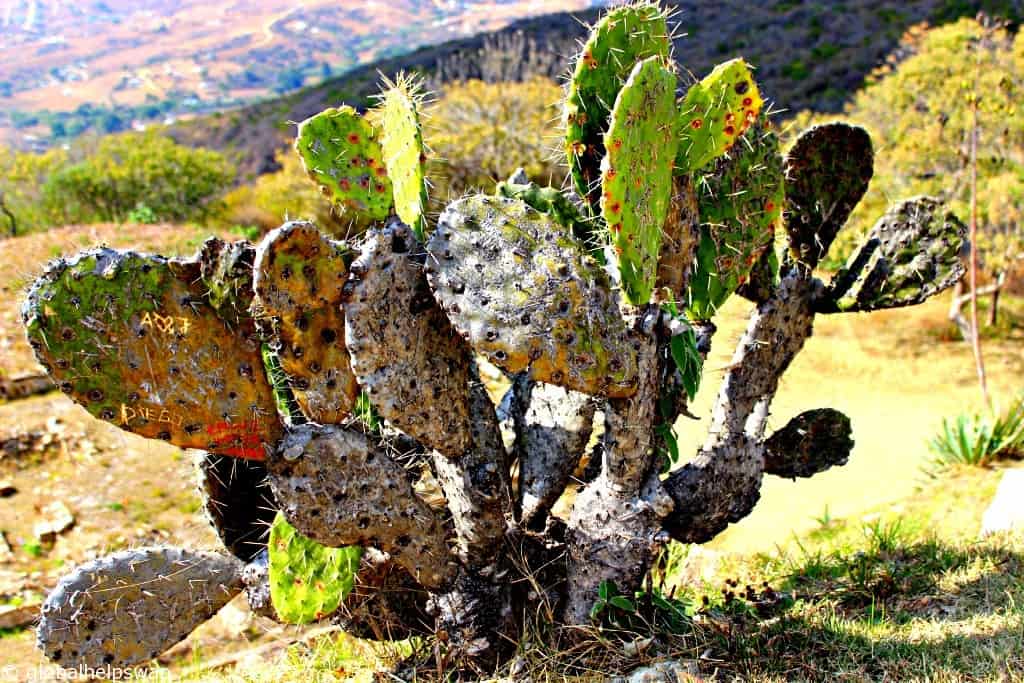 We loved the sturdiness of the trees and plants. They manage to withstand such extreme temperatures. We are going to have to buy a cactus when we get home to remind us of our time here in Mexico.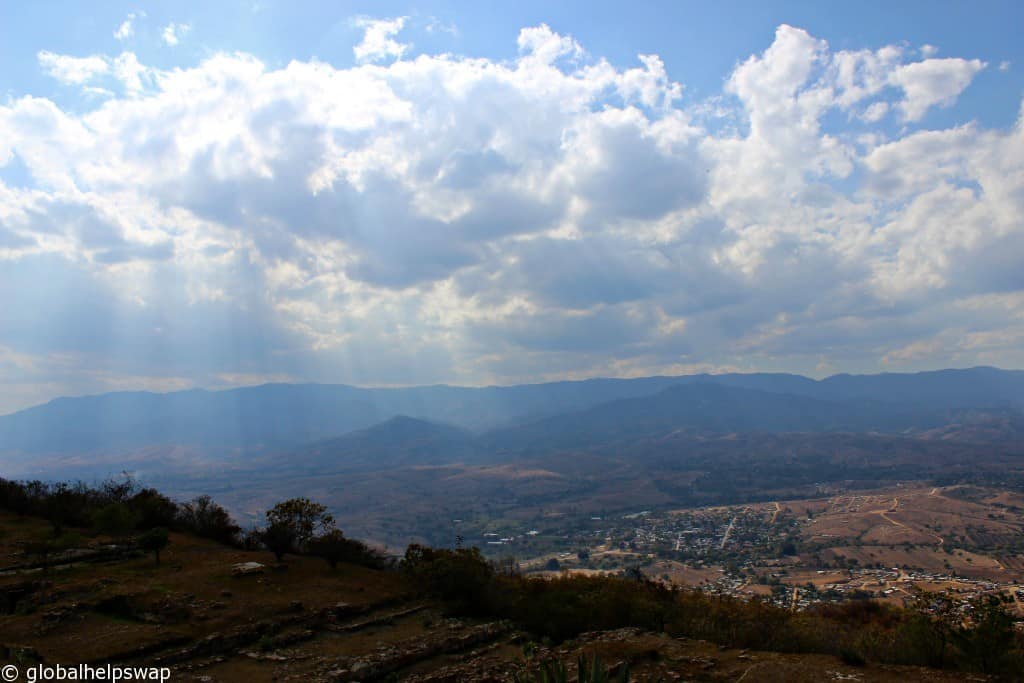 Trip Tips
There are a few bus companies that go to Monte Alban from Oaxaca city. We used Autobuses Turisticos which is on Mina 501. It cost us M$40 each for a return.
The entrance fee for Monte Alban is M$51 (at the time of writing)
Inside the museum area, go to the bar / cafe for a bite to eat or beer. The outside terrace has great views. If you are a writer it's a great place for inspiration!
globalhelpswap
tips for memorable and meaningful travel
#loveyourtravels
Voted as a top travel website by:
http://www.theguardian.com/travel/2013/sep/18/top-travel-websites-globalhelpswap